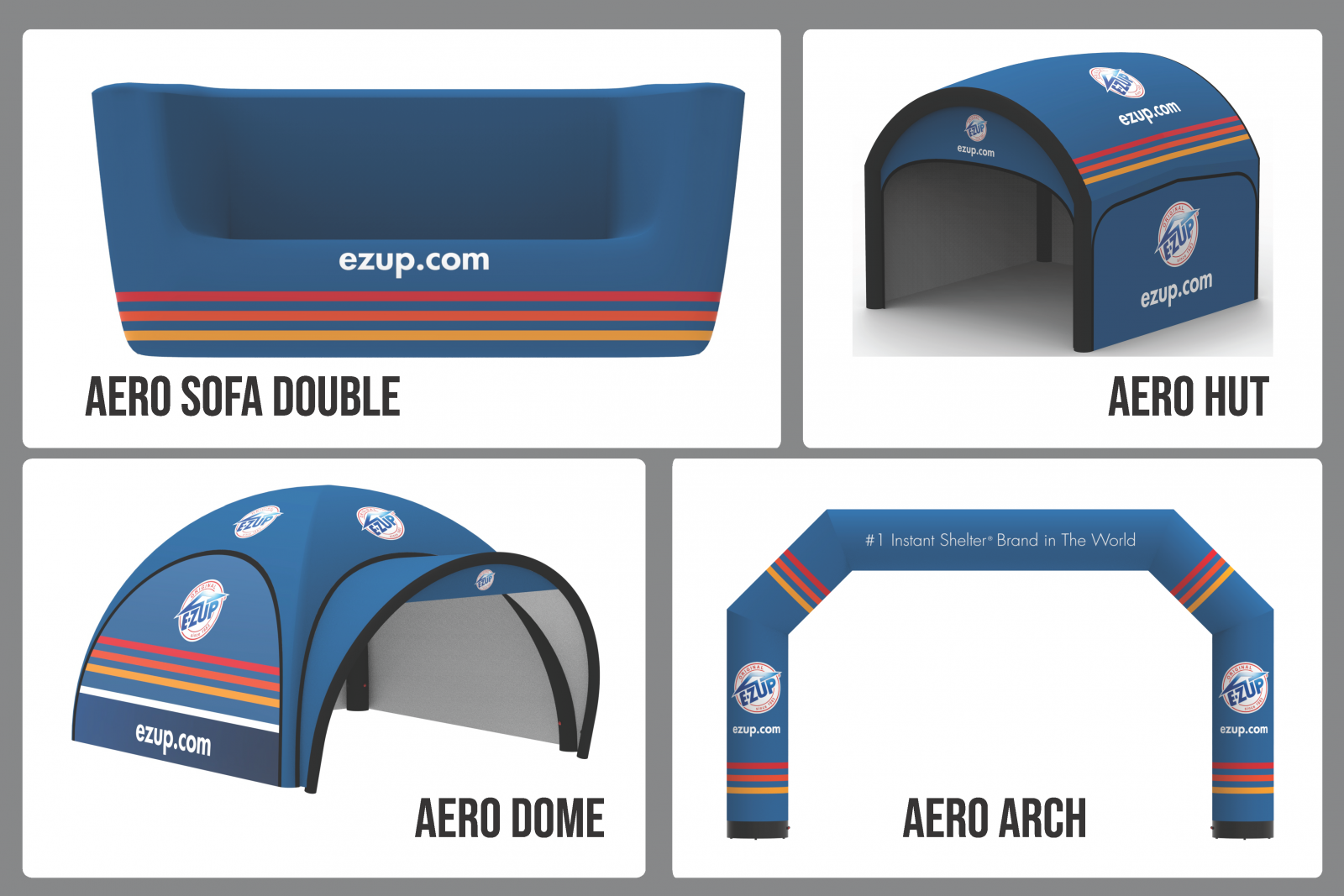 E-Z UP, the brand globally recognized as the leader in instant shelter canopies, has added a new line of products;
The Inflatables. These products are the company's first premium inflatable shelter products.
After nearly four decades of designing and manufacturing instant shelters as the global #1 supplier of pop-up canopies, E-Z UP created a product range for customers who require a premium-quality inflatable shelter made from durable materials.
The "Aero" line is completely based on inflatable products, which only need to be inflated once. This means that there is no need for a constant air supply and, in addition, the products are E-Z UP: They are fully erected within minutes!
The Aero E-Z UP line:
Designed by inhouse designers
Two year warranty on tubes
High-quality award-winning proprietary digital printing that provides clear identity during years of use
Fire-resistant certified to meet multiple recognized standards
Delivered with a cover bag to protect the materials
"Our quality and innovation are a source of pride for the entire E-Z UP team, and we pledge to offer high quality products that go above and beyond the expectations of every customer, whether they're new to instant shelters or coming back to the brand because of our proven, award-winning expertise," said Leonardo Pais, E-Z UP CEO. "Our company remains focused on how and where our customers use our products and pushing new, fresh ideas to create even better ways for customers to experience enjoyment and protection while outdoors. The Inflatables products are an ideal example of that innovation."
The entire range of Inflatables products are available at www.ezup.co.uk (www.ezup.com for international customers). The Aero-products are available in a variety of colours and have unlimited printing options.