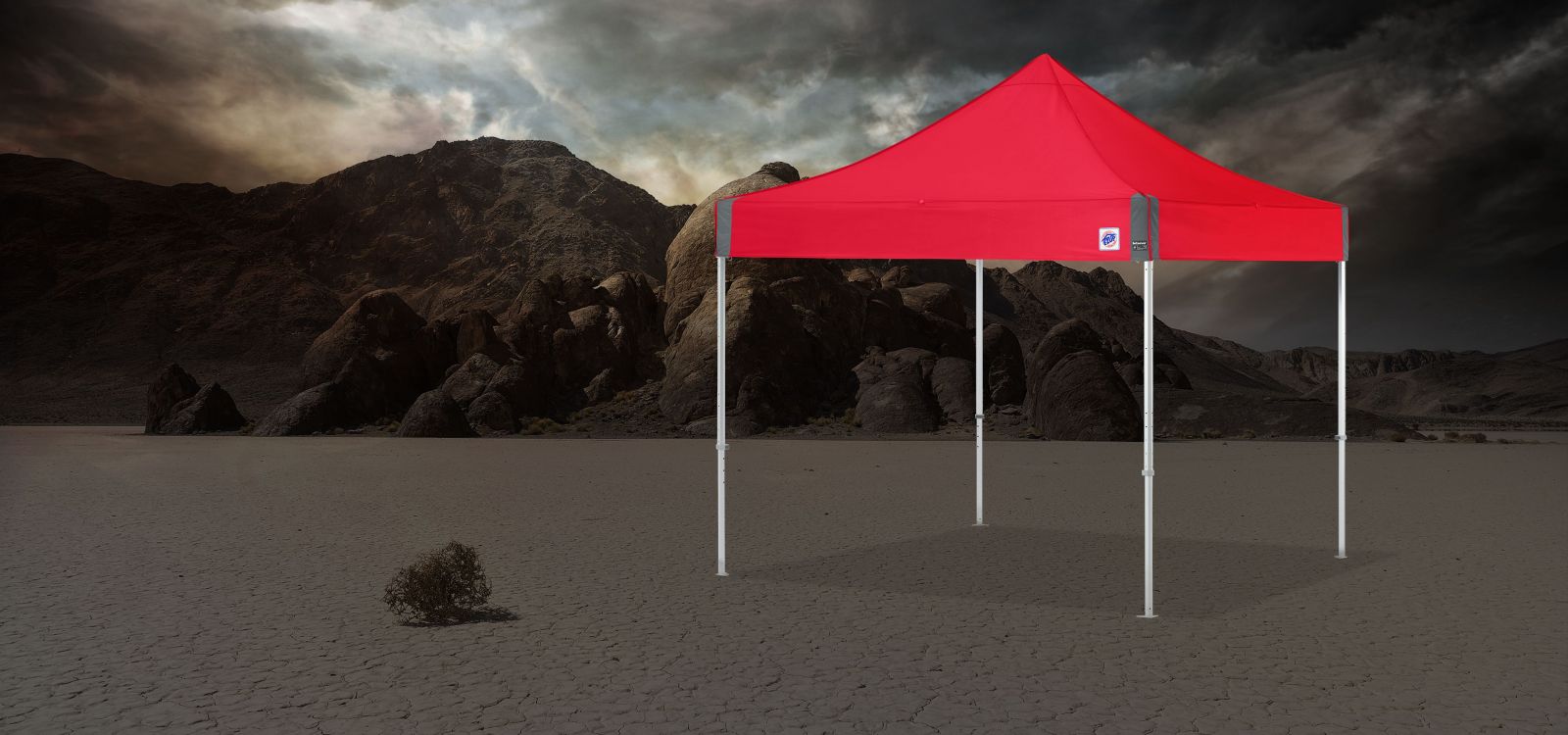 Supply 2 Location (S2L), the UK's leading film, TV and event location supplies company, is introducing the iconic range of E-Z UP® instant pop-up shelters at this year's show following its acquisition of the UK's sole distribution rights.
Over the last 40 years, E-Z UP®, which was founded in California, has become the world's most recognizable high-performance, instant pop-up shelter brand. Whether it's for recreational activities, family holidays, fairs, sporting or corporate events, E-Z UP® shelters provide a weather-proof range of styles, sizes and colours to suit every location, occasion and season.
S2L clients will already be familiar with the E-Z UP®'s capabilities, from keeping the midges off a resting Bond on set in the Highlands to providing under-cover refuge for a motocross team in the mud and rain.
E-Z UP UK will be introducing their latest product innovations. These will include their new Camping Cube, an accessory that transforms an E-Z UP shelter into an entirely new space with standing room. Another is their range of foldable, customizable Director's Chairs in two heights, made by professional craftsmen using the same high-quality canvas and light-weight aluminium materials.
Supply to Location's MD, Regions, Ian Pearce FRSA, declared the partnership underscored S2L's commitment to supplying production companies and event organisers with the finest equipment. "Everything S2L does is aimed at providing service, quality & value to our ever-expanding Location, Film Studio, Event & Production customer base."
James Williams, Supply 2 Location's CEO, added: "There are a dozen imitations out there, but they are simply that - an imitation. In our book, sustainability not only requires products to be made responsibly but to have a longevity of purpose. E-Z UP® Shelters are robust and the build quality means these products pass the value for money test we apply to everything in our supply chain. We are very excited to be the UK's sole supplier of the world's leading shelter brand and we are committed to expanding the market even further in the UK.
"Come and meet us on our large outdoor stand 151 on Avenue B where you will find our product range ready to provide shelter come rain or shine."