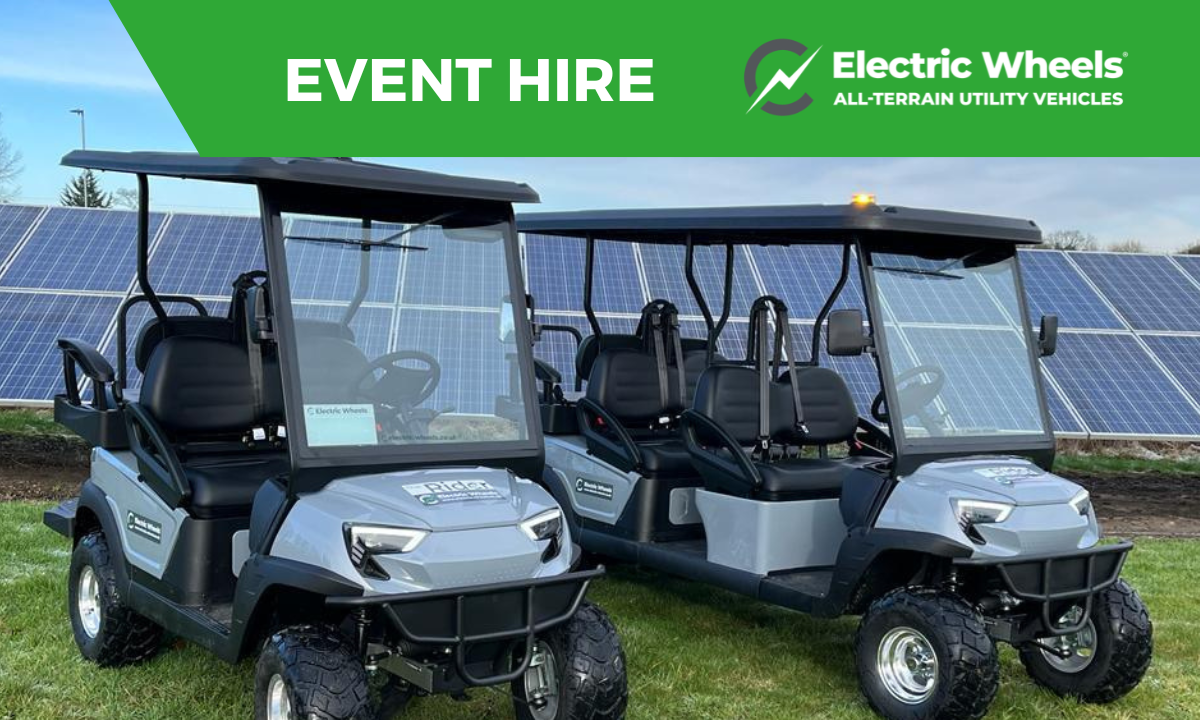 A new range of stylish electrically-powered people carriers has been launched by the UK's leading supplier of electric utility vehicles, with an extended choice of buggies seating between four, six and eight people now available to hire.
Electric Wheels, which supplies a range of electric UTVs, last mile delivery and people carriers for sale and hire, has enhanced its 'Rider' range of all-weather people movers. The new models boast raised suspension, upgraded turf-friendly tyres, and on-board wireless phone charging.
Hire Fleet
Electric Wheels provides affordable weekly hire of a wide range of all-electric vehicles including its ever popular 2 seater 'Nipper's' that offer 4x4 all-terrain transport ideal for moving goods and people across site.
Its new Rider's are available in four, six- and eight-seater versions; with Electric Wheels already offering 4-seater buggies and an 11-seater electric bus on its impressive 125 vehicle hire fleet.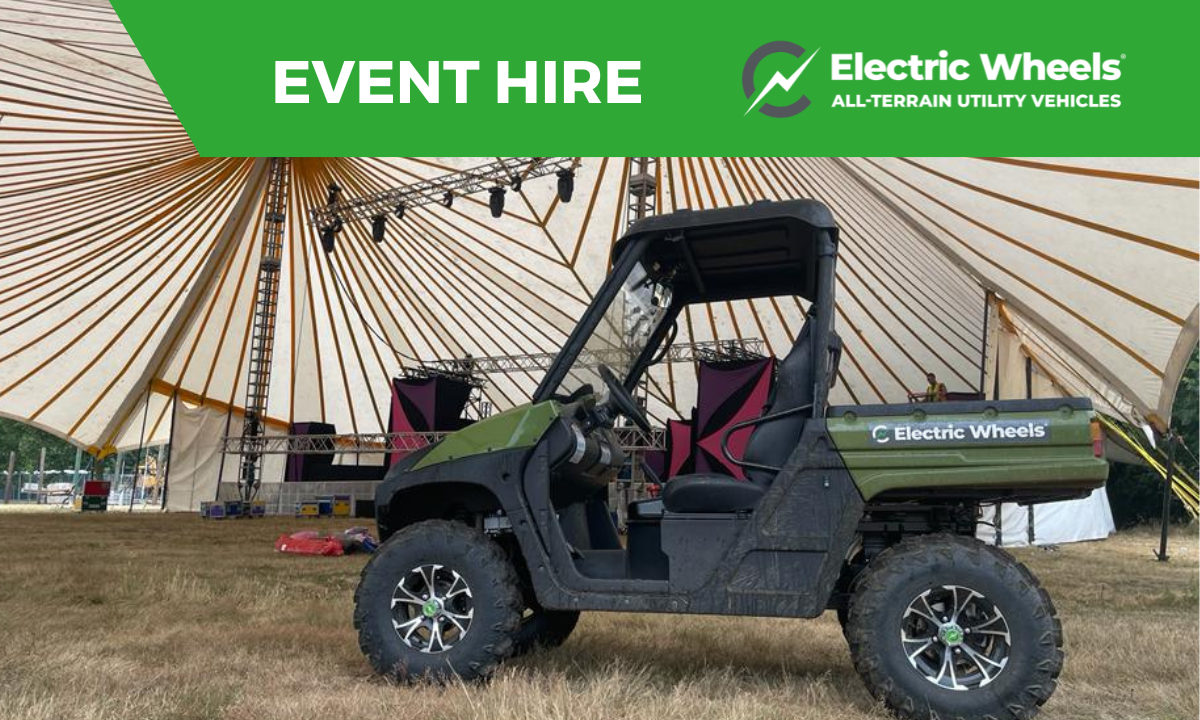 The Rider Specs
The Riders have a maximum speed of 5mph, with pedestrian safety in areas of busy footfall a major consideration. The vehicles have LED headlights, for maximum safety and energy-efficiency. Minimum surface disruption is guaranteed with the inclusion of turf-friendly tyres.
The zero emissions vehicles come with an on-board charger, and do not require a wall box to charge – the charger is fitted with a standard 13amp plug, which can take the vehicle to full charge in six to eight hours.
Flexibility and passenger convenience are high priorities. The vehicles have a glass screen and windscreen wipers, and can be supplied with a weather canopy. On-board storage includes a glove box and a compartment under the bonnet, and the six-seater model can convert the rear seats to a cargo bed. Passengers can take advantage of on-board wireless phone charging while they are travelling.
"These new people carriers represent a step forward in electric people-moving vehicles for the events sector," said Chris Hurdle, managing director of Electric Wheels, and a well-known figure in the events industry.
"The Rider range offers real flexibility, comfort and whisper-quiet operation, and their design brings a modernity and style to a sector which has traditionally been dominated by utilitarian golf buggy-type vehicles."
The Rider range of electric people carriers is available to hire from £295 +VAT per week.
Full details of all Electric Wheels electric hire vehicles can be found at https://www.electric-wheels.co.uk/hire-electric-all-terrain-vehicles/