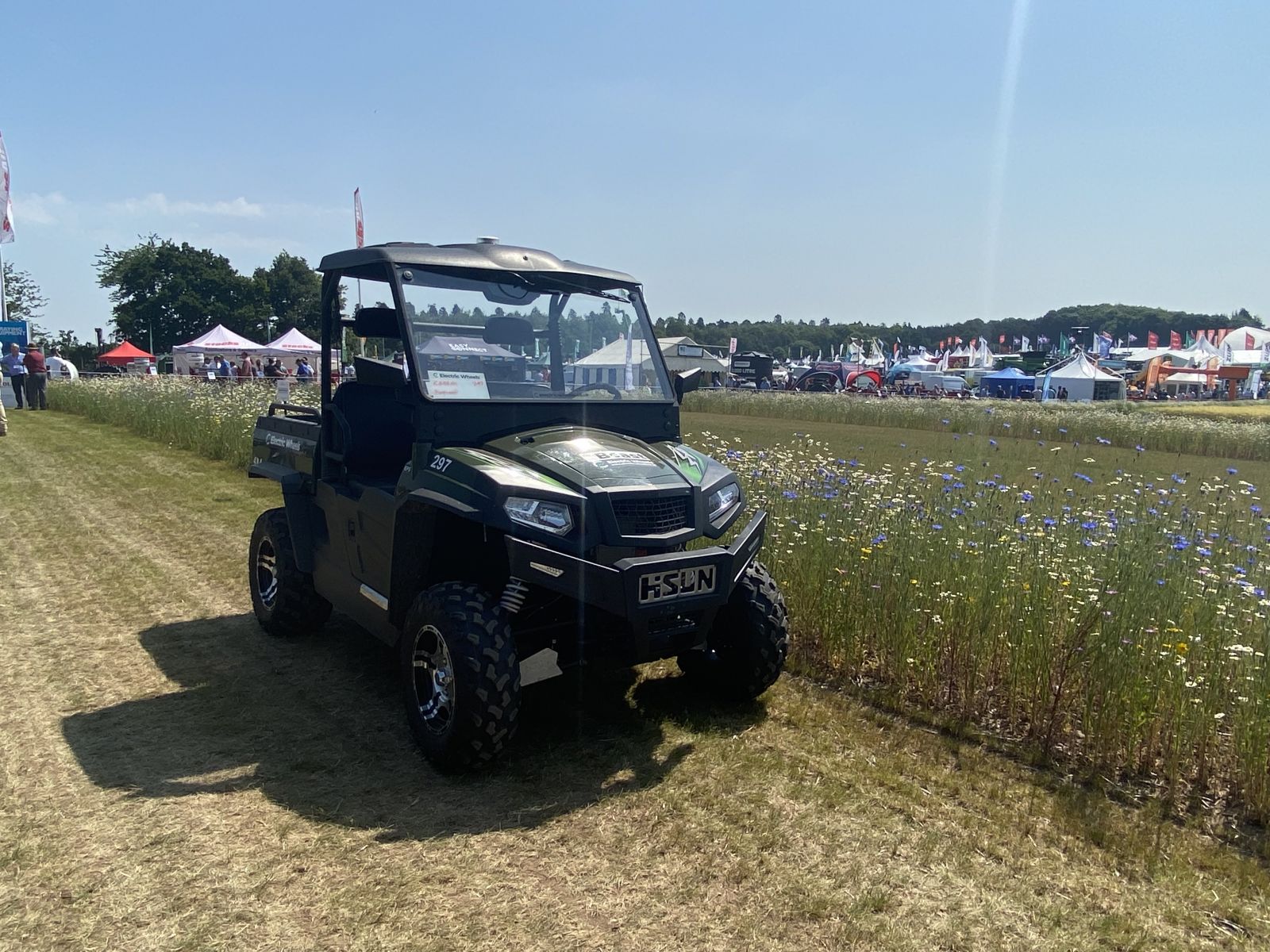 Electric Wheels will be showcasing its range of all-electric UTVs and people carriers available for short term hire at this year's Showman's Show.
With over 170 vehicles on the hire fleet, Electric Wheels is the vehicle supplier to many of the country's most high profile events and festivals, providing a swift, efficient and emissions-free way for organisers to manage transport across their sites.
All-terrain UTVs
The versatile all-electric, all-powerful and all-terrain vehicles are great to move equipment and supplies during set up and take-down at events as well as ferrying people around your venue.
Choose the multipurpose Nipper or Worker for a performance-driven experience. These ultimate task vehicles move swiftly and quietly across site and can tackle muddy fields and uneven surfaces with ease.
People Carriers
Also available for short and long term hire are golf buggy style people carriers. The range includes 4, 6, 8, and 11 seater vehicles, each designed with comfort and safety in mind. These top-of-the-range models boast a raised suspension for greater comfort, upgraded turf friendly tyres and onboard wireless phone charging. The 4 and 6 seater versions also have rear collapsible seats offering the additional benefit of a cargo bed when required.
Last Mile Delivery Vehicles
New additions to the hire fleet include electric last mile delivery vans for easy on-road transportation of goods and services. Choose from a large flatbed pick-up truck or an agile single seater urban delivery vehicle.
Why choose Electric Wheels for Event Hire?
Electric Wheels is helping event organisers to bring down their carbon emissions and achieve sustainability targets. All vehicles are easy to use and can achieve up to 70% fuel savings depending on your charging source. Each vehicle has an excellent range able to fulfil the requirements of a full day's work on site and the fleet is meticulously maintained by the Norfolk based operation.
Visit stand 203 on Avenue D to learn more or view the full range of Electric UTVs, people carriers and last mile delivery vans available to hire.