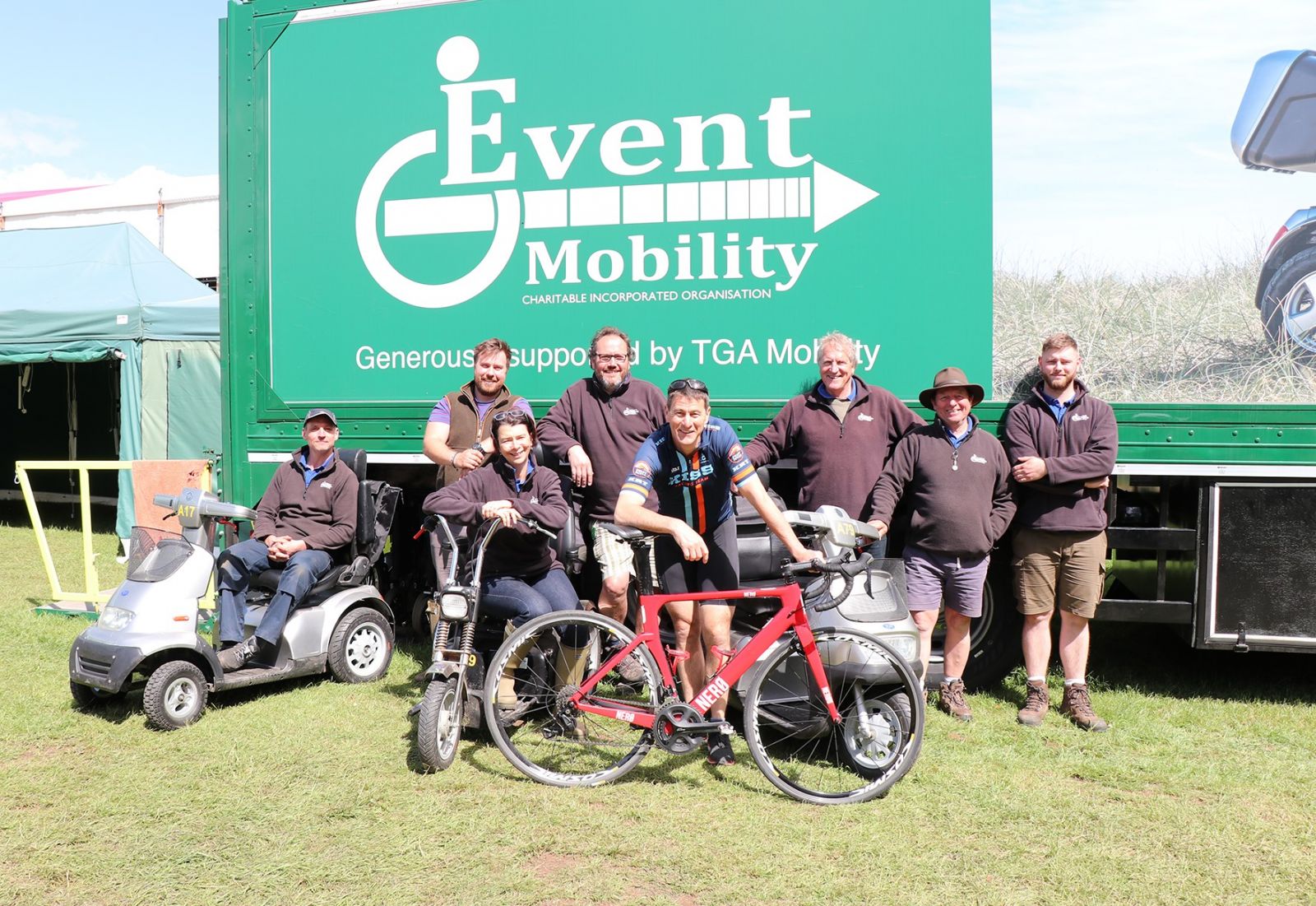 The ever-increasing demand for Event Mobility's services can only be met by continuous investment. The End-to-End Challenge will raise funds to help keep people mobile.
This summer Dr. Mark Warren, a local man and admirer of the work of the charity will begin a solo bike ride from Land's End to John O'Groats. He is aware how lucky he is to be able to enjoy good mobility and with luck and generous amounts of hard work he will pedal 1173 miles over 11 days to complete his journey.
Whilst completing his challenge Mark would like to raise funds for Event Mobility which helps people with limited mobility to continue to go to events and shows and enjoy the things that more mobile people take for granted. Having set its sights high but still realistic, the amount they need to raise is £5,000. They will appreciate as little or as much you can donate with all proceeds going towards more scooters enabling Event Mobility to attend more events nationwide. The charity is also well aware of the impact which social media can have and would greatly appreciate this worthy cause and heroic challenge be shared far and wide. Thank you.
www.justgiving.com/event-mobility