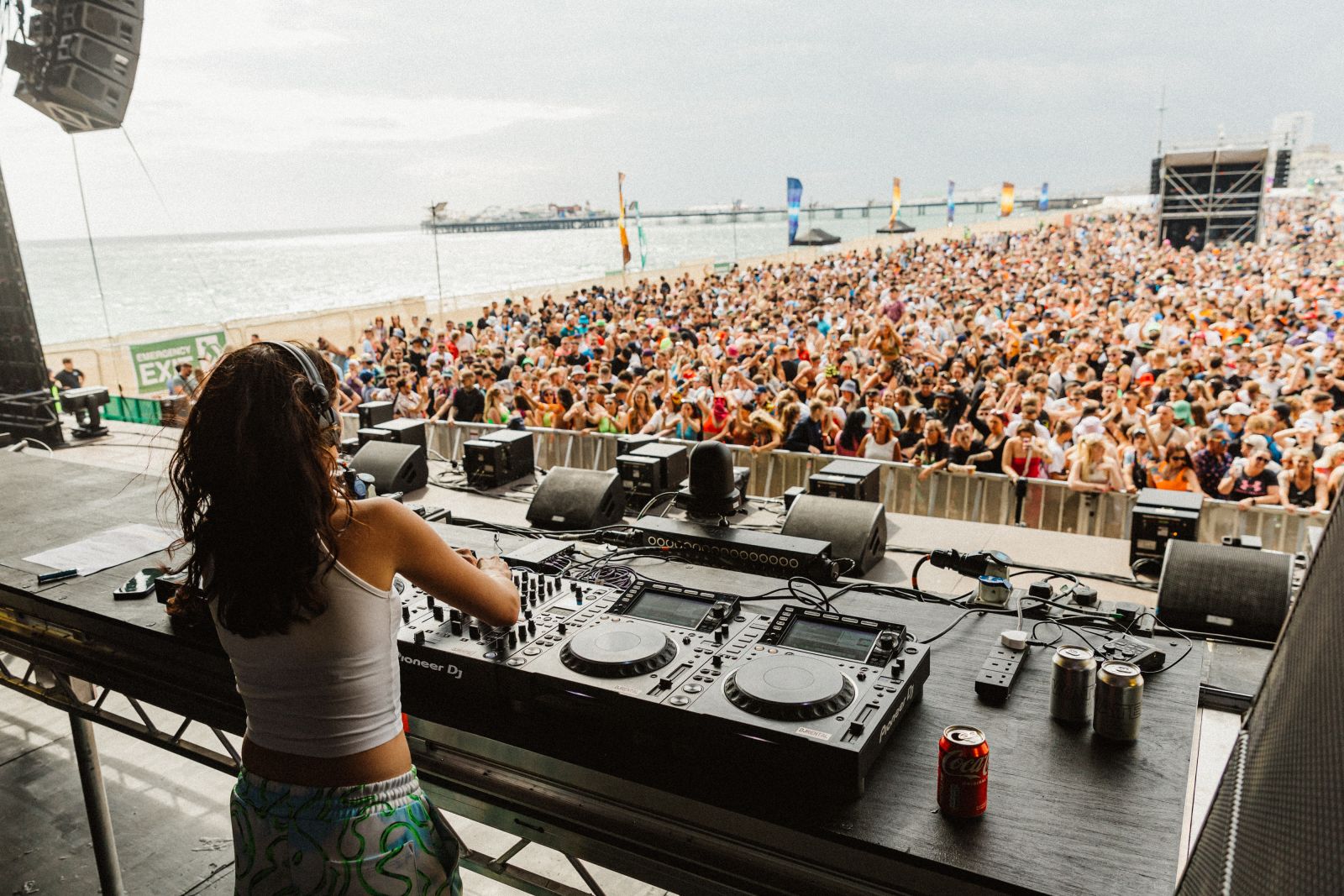 EnergyMS introduce sustainable power system at On The Beach
On The Beach returned to Brighton, July 2023, with 60,000 fans enjoying an expanded two weekends of live bands and electronic DJ led and EnergyMS introduced its ESP Sustainable Power System within the event power provision.
Headliners Chase & Status, Carl Cox, Eric Prydz, Above & Beyond, Royal Blood and Noel Gallagher's High Flying Birds were among the performances powered by EnergyMS (EMS) across six evenings.
EMS ran a trial of the company's proprietary new solar-charged battery system, which was an important element in reducing the carbon impact of the complete event energy solution supplied to On The Beach. The system kept the four production cabins, event control, box office and a welfare tent powered in the lead-up to and during the show. EMS also supplied and installed all distro and generators powering the main stage, bars, food traders, production cabins and dressing rooms.
The ESP system (EnergyMS Sustainable Power system) was designed and manufactured to EMS's specifications, with the prototype performing above expectations across the shows, as the solar panels comfortably maintained the batteries' charge across their ten days on site.
On The Beach ran four shows in 2022 on one weekend and this year the promoters, Louder Entertainment, expanded to six nights across two weekends, bringing in NW Live to manage the shows' production.
Joe Nichols, managing director of NW Live, said: "It was great to work with James and Gerhard on our expanded format On The Beach shows this summer. Particularly, in supporting them with their first trial of the new ESP sustainable power system, which aligns with our commitment to reducing our carbon impact.
"We have a beautiful setting on Brighton beach, which requires a precisely managed back-of-house production and our confidence in bringing EnergyMS back for their second year was borne out by thoroughly professional energy provision."
EMS director, Gerhard Venter said: "ESP forms a significant step to introduce fossil-free event energy in EMS's aim to support organisers in reducing their carbon impact. This portable, modular energy source, powered by renewable solar power is much more economically and environmentally efficient. It's ideal from build and break at events, when power requirements are relatively low, through to the power required at peak times by food traders, bars and stages.
"Our ESP system will help ensure projects are well-supplied with adequate power without wasting resources (ie having generators on site for weeks running at low capacity). Keeping consumption low, with a smaller, more effective, solar panelled portable battery pack unit is a far more sustainable option.
"We are passionate about safeguarding our planet's resources for future generations and want to help by providing an efficient, reliable energy solution that supports like-minded clients to be more sustainable.
"Our clients simply need to know that when they plug in, they will have a reliable, clean energy source. We wanted a system that was easily portable, so that it can be on site from day one, delivered by hand from a small vehicle and ESP does just that."