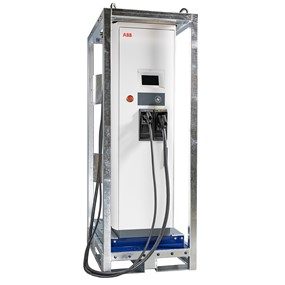 As a Showman's Show stalwart, Essential Supplies Ltd will be showcasing its range of power, lighting and event supplies once again and is looking forward to talking about its EV charging solutions including fast chargers and multi-station charging solutions for fleet management.
'Charge Fast' is the newest portable charging station in its range of EV charging solutions, providing 180kW of power and reducing the charge time from hours to minutes. Its portable design makes it the perfect solution to drop in place and provide your customers and clients power to charge their cars.
The company provides products to a diverse range of industries from events, film & TV to festivals, ice rinks and theme parks. It recently completed a complex lighting set-up, bringing twilight illumination to Blair Drummond Safari Park in Scotland and presenting a stunning effect to the dinosaur attraction. Spanning over 10,000 sq ft of woodland, home to Tyrannosaurus Rex and Diplodocus exhibits measuring over 70ft, the dark winter months came alive using the latest ADJ equipment and fixtures supplied and installed by Essential Supplies.
As a British manufacturer it only uses the best components to make its products. The attractive, eye-catching illuminations are a testament to Essential Supplies' quality standards and expertise. The company employs fully trained and dedicated technicians and electricians who have years of experience, professionalism and creativity.
The team is looking forward to seeing you at The Showman Show this October for a one-to-one chat!