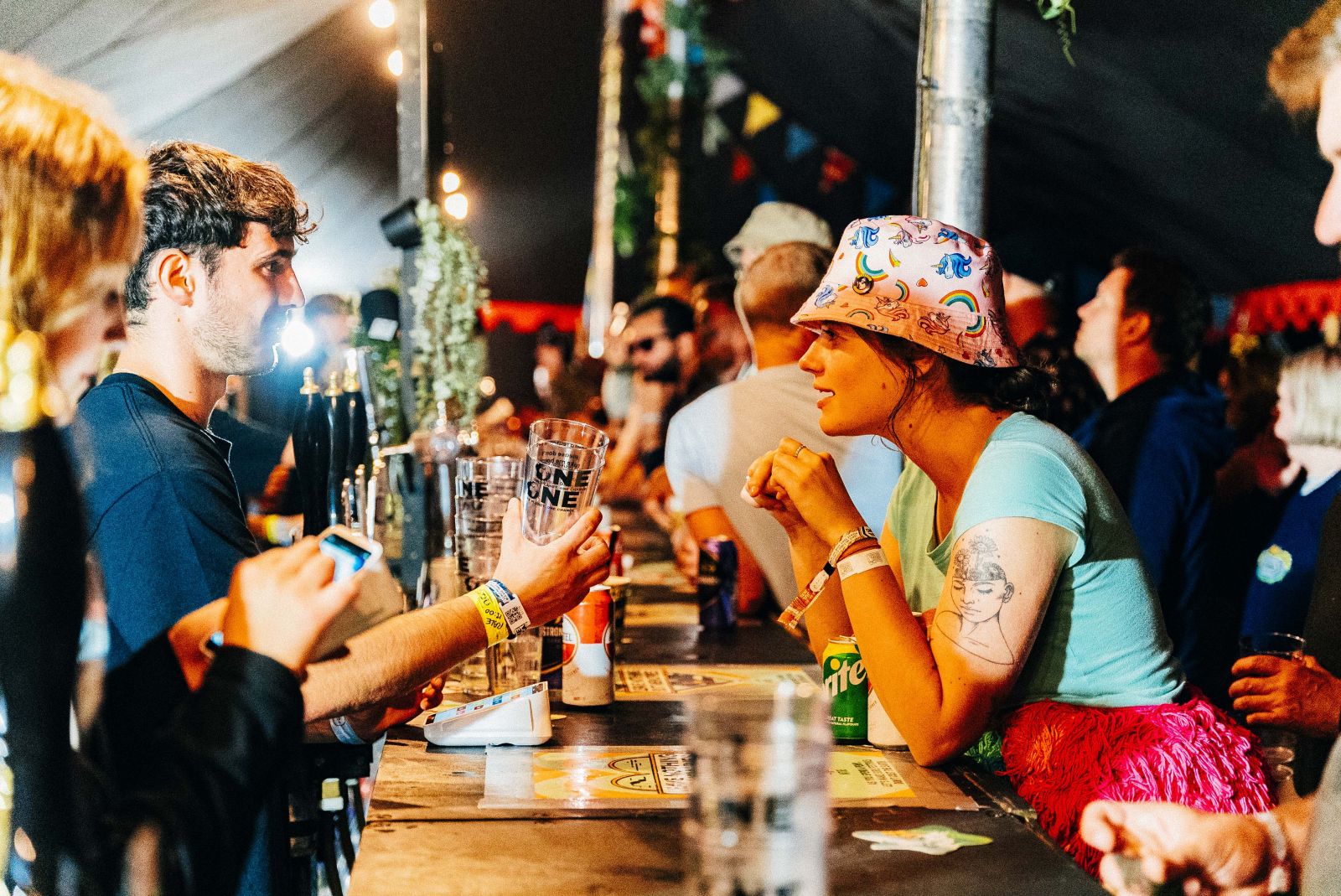 Event Cup Solutions is once again exhibiting at the Showman's Show, after an incredibly busy festival and live events season.
After winning the 'Green Supplier & Innovation Award' from Vision:2025 at the Showman's Show last year and being shortlisted for the 'Green Supplier' award at the recent Festival Supplier Awards 2022, Event Cup Solutions has gone from strength to strength this year. An ever-increasing number of big event organisers, stadium facilities companies and bar operators have adopted the ONE Planet ONE Chance Reusable Cup System by Event Cup Solutions as an integral part of their own sustainability journey.
This award-winning reusable cup system is a fully managed service, designed to disrupt the fan / souvenir cup model. It includes the supply and delivery of the cups in Event Cup Solutions' trucks, driven by its own team. On site, it supplies and manages cup return points and provides 'binfrastructure', into which your customers can put their used cups. Event Cup Solutions also provide POS material, as well as providing dedicated cup crews on site to let you get on with doing what you do best. There's even free marketing support provided to assist you with your digital communications in both the lead up to your event and during your event, to ensure your visitors understand what to do. The cups are not fan cups or souvenir cups – it wants them back so they can be used time and time again! And remember, it does all of this for a flat fee, with no loss charges!
Better still, its entire award-winning system is carbon-neutral. The cups are delivered from a carbon-neutral source, and it offsets the carbon emissions generated from cup washing and transportation through the planting of trees right here in the UK. Clients receive a certificate showing how many trees have been planted relating to their event.
The management team from Event Cup Solutions will be on their stand to discuss your specific project and look forward to showing you their complete range of reusable products which can potentially help you and your event in 2023 and beyond to hit your environmental targets and responsibilities. You'll find them in the Exhibition Hall!
If you would like to schedule an appointment during one of the show days, please email John Reeves – john@eventcupsolutions.com
Visit Event Cup Solutions in the Exhibition Hall on stand 38.