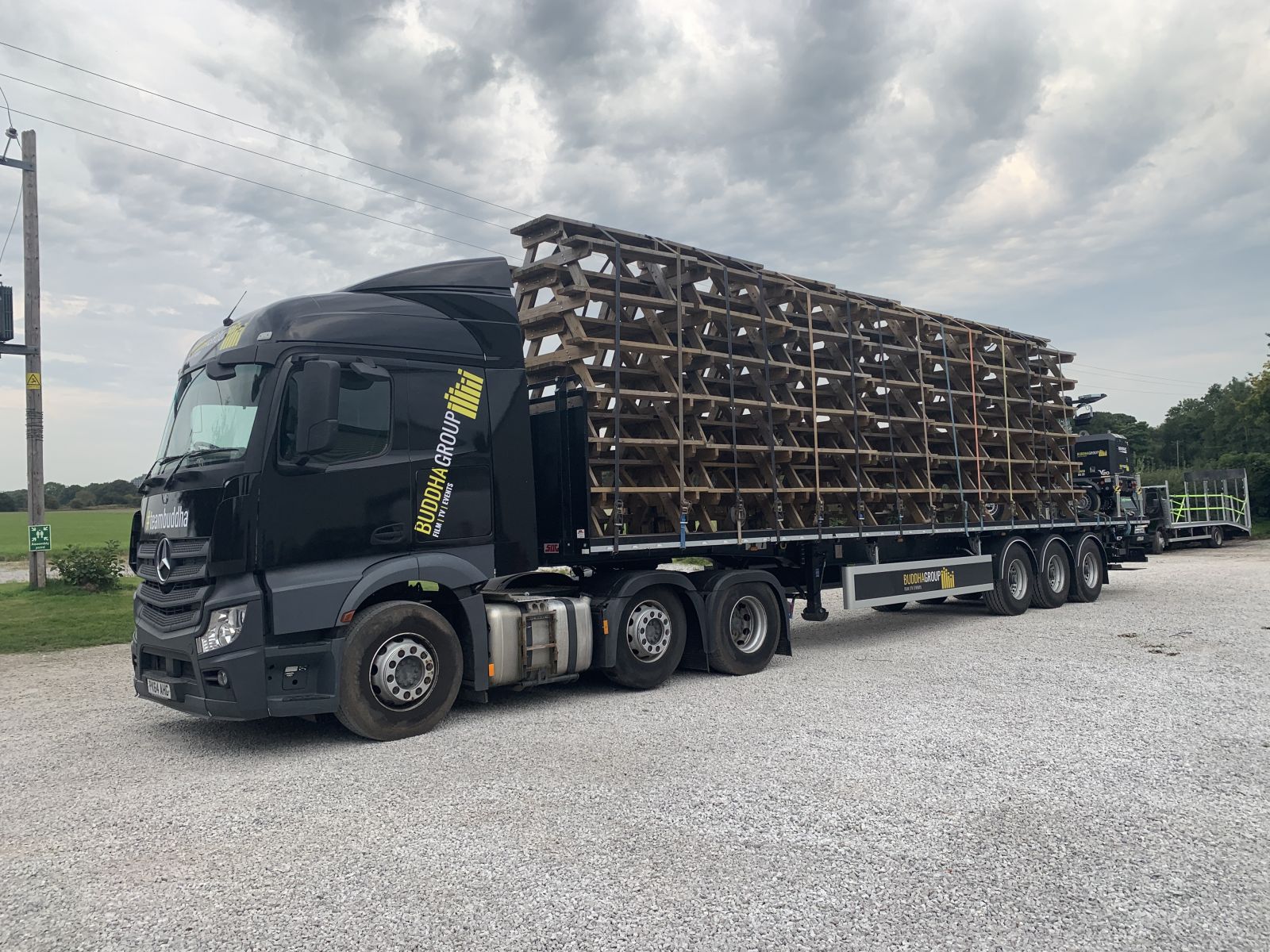 Event infrastructure specialist Buddha Group will be exhibiting at The Showman's Show for the first time in 2022. Showcasing core equipment from its extensive product range, the company will have everything from fencing, barriers, furniture and lighting towers to stage deck for event bars and picket fence on display. Buddha Group also holds over 1000 Heavy Duty Gazebos in stock which have been designed specifically for large scale festival use.
The company is also keen to showcase its recently developed 100% recycled plastic bar fronts that complement its stage deck offering. It also has a variety of custom stillages for its kit which makes delivery and install to site much more efficient. Buddha is also hoping to have its brand new in-house designed front of stage barrier offering on display, ready for hire from Summer 23. With over 10,000 units in production, the team is promising that it's going to take the industry by storm.
Rupert Wakefield, director of Buddha Group shares why he has chosen to exhibit at the show this October: "We have been regular visitors to The Showman's Show for the past few years and have always found it the very best show for the outdoor event industry. As a company we have seen massive growth and expansion in the past couple of years (even during Covid) and now we are in a position to supply large events nationwide. We felt the time was right to exhibit our extensive product range at the show.
"We are excited to show people how we are different to other hire companies that offer similar kit at a similar price. Not all suppliers are the same, and we are super keen to show how we are different in person, something that's very hard to do on the phone or on email. It will be great to catch up with current customers and meet lots of new ones."
In the meantime, the Buddha Group team is really excited to be back working at some of its favourite events and festivals this summer, including Bluedot, Geronimo, CarFest, the RHS Flower Show, Boomtown, Parklife, YNOT Festival as well as Slam Dunk North and South. In addition, the company has over 50 different festivals booked in where it is supporting the bar companies on site across the country with their stage deck requirements, a part of the business that is growing at incredible speed!