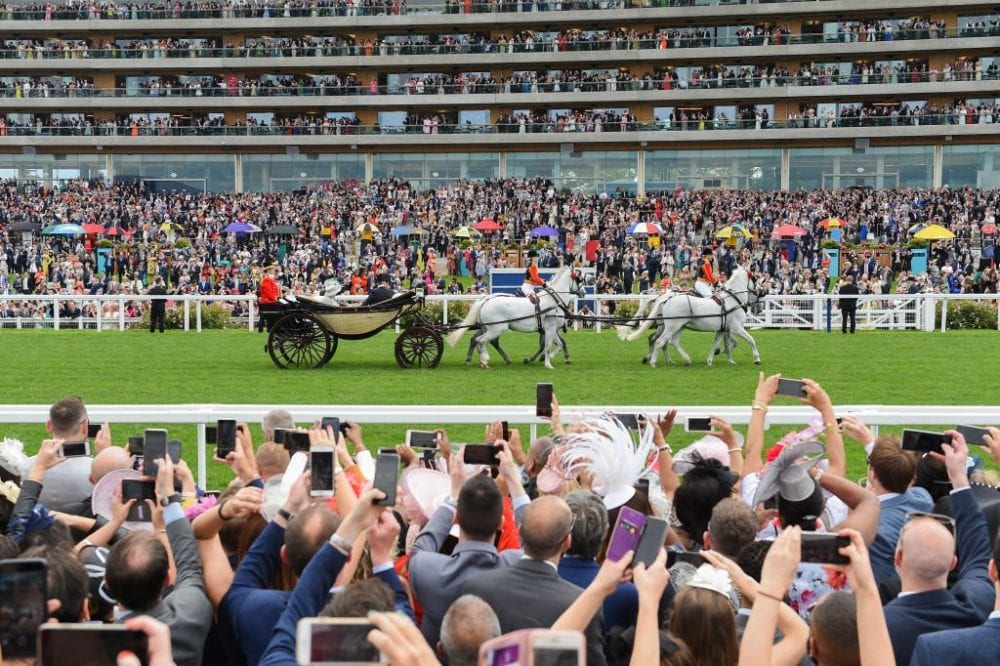 Royal Ascot is undoubtedly a jewel in the crown of both British horse racing and our annual event calendar. Taking place this year from the 20th – 24th June, more than 300,000 people attended as the racecourse was bathed in glorious sunshine. Behind the scenes, a whole host of event suppliers were working tirelessly to ensure that everything went without a hitch. Statistics for the prestigious event claim that more than 6,500 temporary staff, 20,000 flowers and shrubs, grown especially for the Royal Meeting, and 33,500 items of temporary furniture are required over the course of the five-day event.
Amongst the 20 furniture suppliers supplying those 33,500 items of furniture was Spaceworks. The company was recently bought by eventhireGroup and provided different ranges and quantities of furniture. The equivalent of 33 artic trailers-worth was installed taking the Spaceworks team a total of 3 days in the run-up to the event to supply and set up the furniture in the various hospitality spaces around the venue.
Products supplied by Spaceworks included 460 gold Chiavari chairs into the Lawn Club, 360 blue Picasso dining chairs in the Queen Anne enclosure, over 1,000 teak chairs with tables for outdoor areas, rattan sets for lounge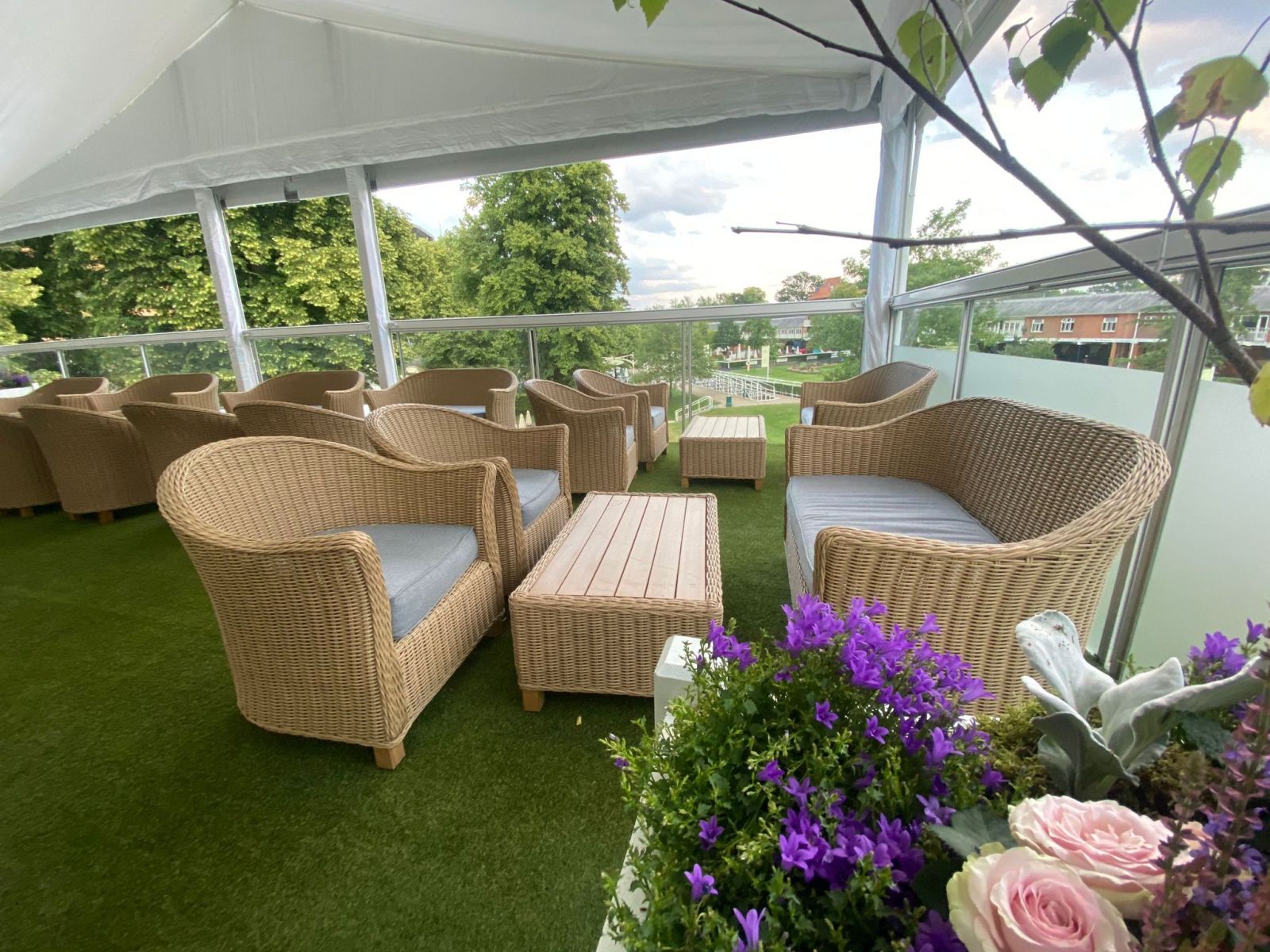 terraces (pictured) and around 350 buttermilk cross back chairs with ivory seat pads in the Royal Enclosure. Other items included the new copper Tolix poseur tables with matching stools, Brompton dining chairs, Spectre chairs and almost 250 parasols with bases.
Managing Director of Spaceworks, Les Vipond, said "It's always a privilege to supply prestigious and iconic events such as Royal Ascot, and our team played an important role by providing a seamless service, contributing to the overall success of the event. We look forward to working with the Ascot Racecourse team for many years to come."
Another of eventhireGroup's companies, Event Hire UK, also supplied this event, providing over 1,000 limewash Chiavari chairs for various hospitality areas around this iconic venue.
Other furniture companies involved included Furniture on the Move, Thorns and Xpect Furniture.
Temporary structures are also in high demand to create some of the stunning hospitality areas that the prestigious event is famous for. For the last few years Ascot Structures' Bamboo and Orangery tents have stood out in the Royal Enclosure, as the venues for The Veranda and The Sandringham respectively. Other marquee companies who supply to the event include Neptunus and GL events.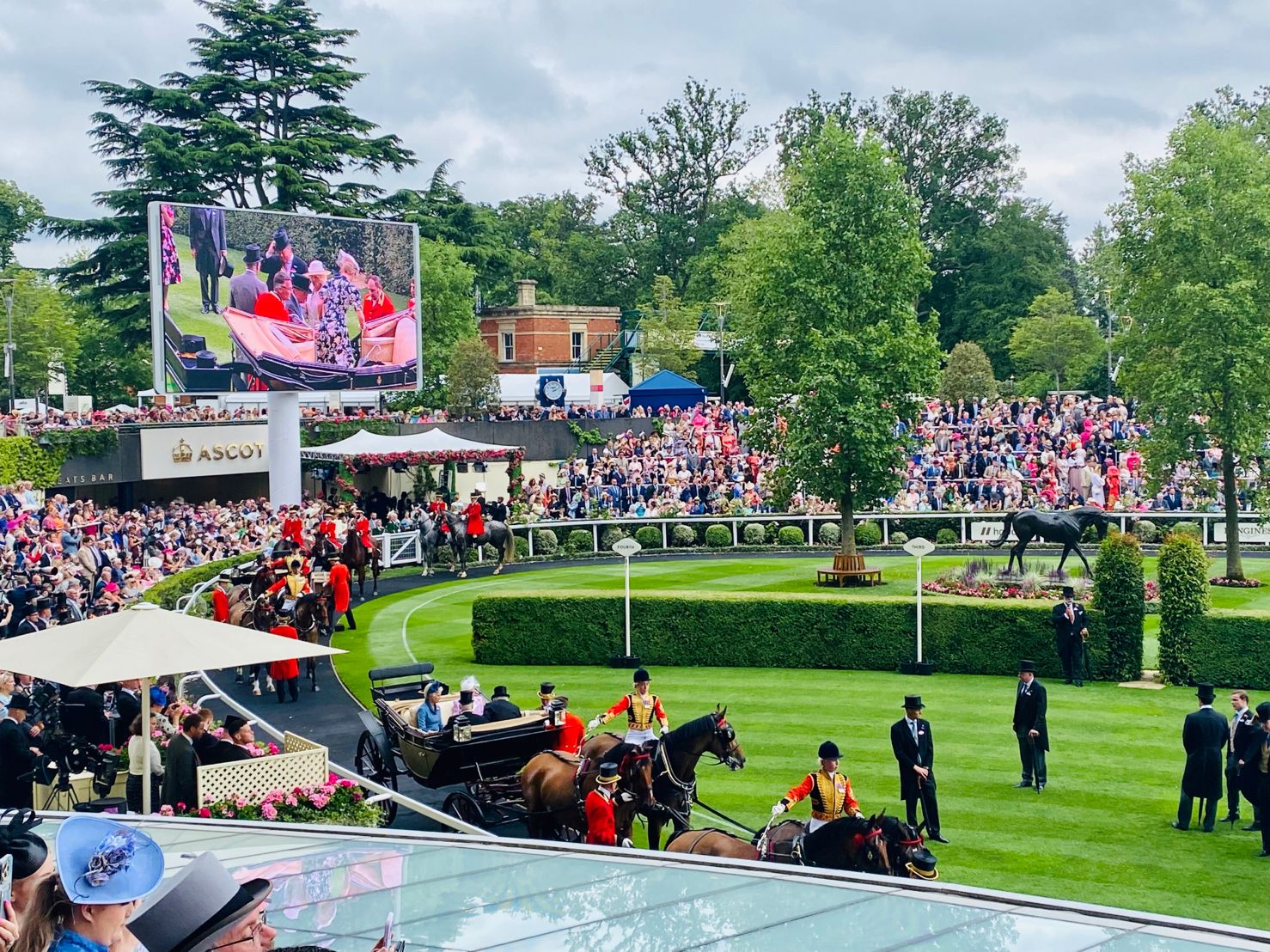 Bringing spectators closer to the action with a combination of modular and mobile LED screens is ADI. The company has supplied to Royal Ascot for more than 15 years and 2023 saw it deliver its most extensive, site-wide delivery with 19 modular and mobile iCONIC screens on site. This included the giant Epoch 460 which overlooked the parade ring.
Another stand-out screen was the i100 King's Odds screen, which exclusively showed the betting odds during each race day. There were five screens in the Royal Gardens, where ADI's screen technicians had to adhere to the formal dress code of top hat and tail.
Ensuring racegoers were safe was Mobile CCTV who installed just under 50 additional temporary CCTV cameras. Whilst Igloos and Site Event were amongst the toilet companies delivering welfare facilities. Natural Green Creative Spaces delivered some show-stopping features including selfie spots and beautiful garden areas.