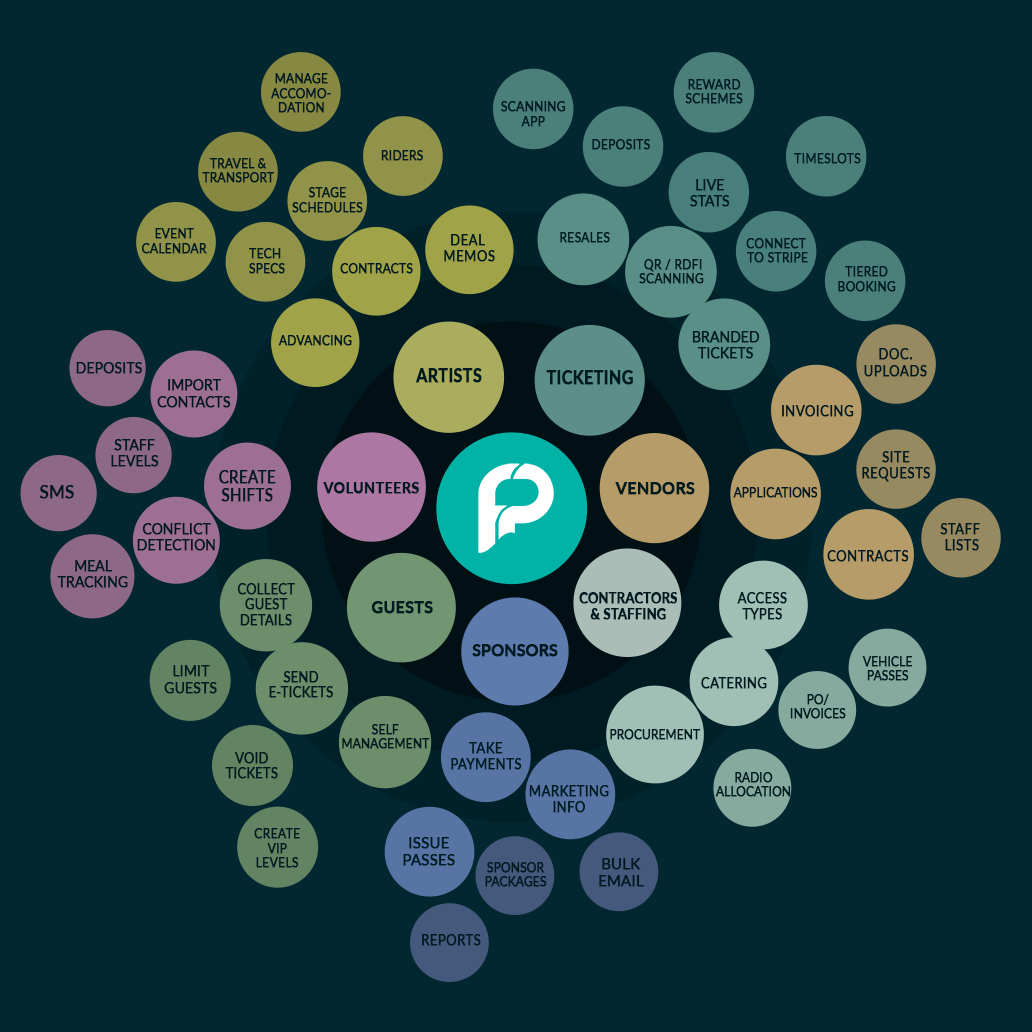 Festival Pro's event management software is the leader for festival and event organisers around the world with customers in the UK, Europe, North America and Australasia. Having listened to what its customers want most, it has built an event management system that meets their needs. The Festival Pro support team provides global coverage to help those unfamiliar with using software so it's easy to transition from cumbersome paper or spreadsheet-based event management.
Festival Pro helps to automate almost every event process saving time and increasing the accuracy and efficiency of managing events. From artist management and accreditation to managing vendors, volunteers and sponsors, Festival Pro provides a one stop solution for event organisers.
The system also includes functionality for ticketing, show creation and dynamic scheduling, nothing has been left out.
To find out more and see the software in action come and visit us at The Showman's Show, they're a super friendly bunch who always listen to what you need and provide informed guidance.