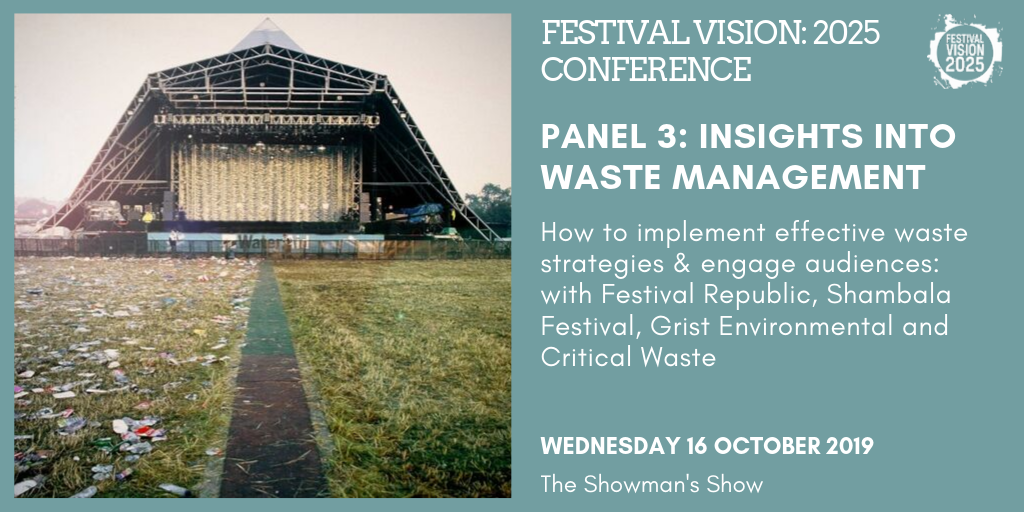 Forming part of The Festival Vision:2025 conference programme, the panel discussion 'Insights into Waste Management' will be held on Wednesday 16th October, 4pm-4:40pm.
Managing waste responsibly and cost effectively is a challenge for event organisers. What measures are onsite that are reliably effective? What happens to waste offsite? How can the audience be encouraged to play its part?
This panel, with decades of industry-leading experience, will consider how designing backwards, with the end-of life of materials in focus, can help implement effective waste strategy, and shares some of this season's most successful audience facing initiatives. With host, Chris Johnson, Chair of Powerful Thinking & Co-founder of Shambala Festival, and guests Vikki Chapman, Festival Republic and waste contractors Jonathan Taylor from Grist Environmental and Andy Willcott from Critical Waste.
You can find full details of The Festival Vision:2025 conference programme here.