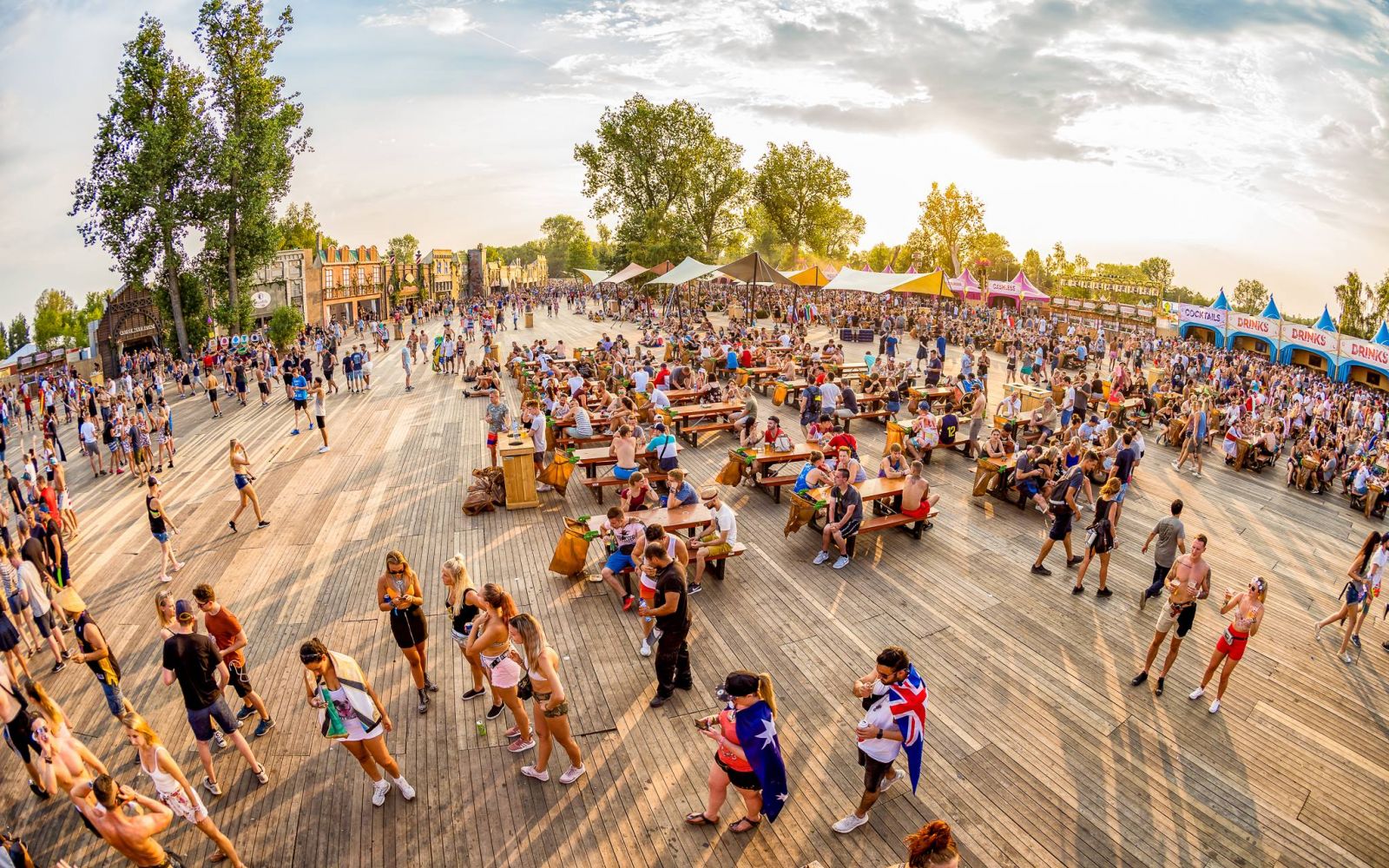 FoldTable will be returning to The Showman's Show in 2023 with its new owners Imre Huijgen and Dennis van Iersel (you might know them as the owners of Mebu) and there is some great news: FoldTables are now directly available via www.foldtable.com.
Branded the ideal event table, they are rock solid and stay where you place them. Whether it is on a damp field or uneven paving your venue remains neat and uncluttered. Eating, drinking or just sitting down: all requirements are met by FoldTable. With a tabletop that is wide enough to place two plates opposite each other and an easy to clean surface we can say for sure: these tables are "idiot-proof".
The elegant, curvy and warm coloured wood makes the event tables very attractive. Naturally, a FoldTable is also extremely comfortable. The seating height and depth have been carefully selected to permit maximum freedom of movement. The ingeniously designed frame ensures stability, easy access and is placed so far on the inside that wheelchair users can easily sit at the head of the table. FoldTables are designed and produced to last for years and years under the most demanding conditions, at the most extreme events all over the world.
FoldTables are present at the most popular and leading festivals all over the world including Glastonbury, Field Day, MADE Festival 19, Cambridge Rock Festival, Green Man, Mighty Hoopla, The Game Fair, Polo in the Park, RHS Hampton Court, Big Church Day Out, The London Beerfest, Electromagnetic, Merchant City Festival, World Pipe Band, Love Saves the Day, Vitality Westminster Mile & London 10,000, Sziget (HU), Tomorrowland, Rock Werchter, Solidays (F), North Sea Jazz, Sail Amsterdam, Sensation, Mysteryland, Zwarte Cross, Lowlands and many others.
Imre and Dennis are excited to be back at the Showman's Show as owners of Mebu and FoldTable. They are looking forward to meeting (new) clients and invite you for a coffee and a chat at the FoldTable stand. You'll find them in the Exhibition Hall, stand 9.