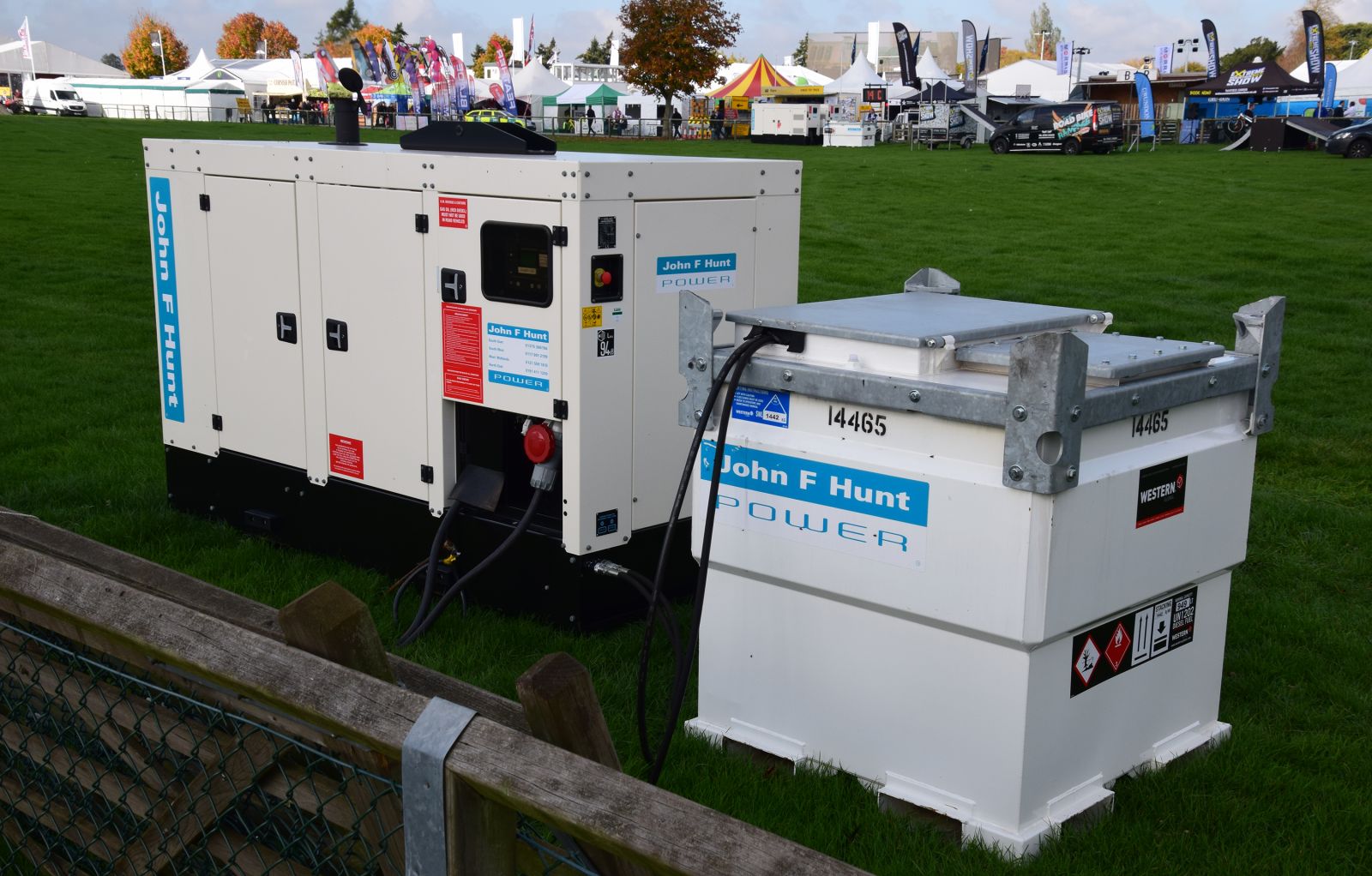 After a successful debut year at The Showman's Show in 2018 – John F Hunt Power will be back exhibiting their latest generator technology at this year's event.
With continued investment in their hire fleet and the opening of their fifth depot in Scotland, 2019 has been another busy year for the company, as managing director Kevin Davies explains: "It has been another fantastic year for us at John F Hunt Power. We have once again shown our commitment to offering our clients the most up to date and efficient equipment possible, by adding over 200 new sets to the fleet in the last 12 months. Our existing depots have continued to thrive and grow their client base and our new depot north of the border has had a fantastic start after opening it's doors earlier in January."
"Last year was the first year we had our own stand at The Showman's Show and after a great few days we are excited to return this year. The summer period is an extremely busy time for us - supplying some of the most high-profile events across the UK - and the show gives us a great chance to meet up with new and existing clients."
"We will be showcasing our latest Ultra-Quiet and Super Silent Generators and our team are looking forward to welcoming you on to our stand."
With more plans for investment over the next couple of years, the future looks bright for John F Hunt Power.
Heading to the show this year? Make sure you pay them a visit on Avenue B to discuss the many ways they can cover your temporary power requirements.