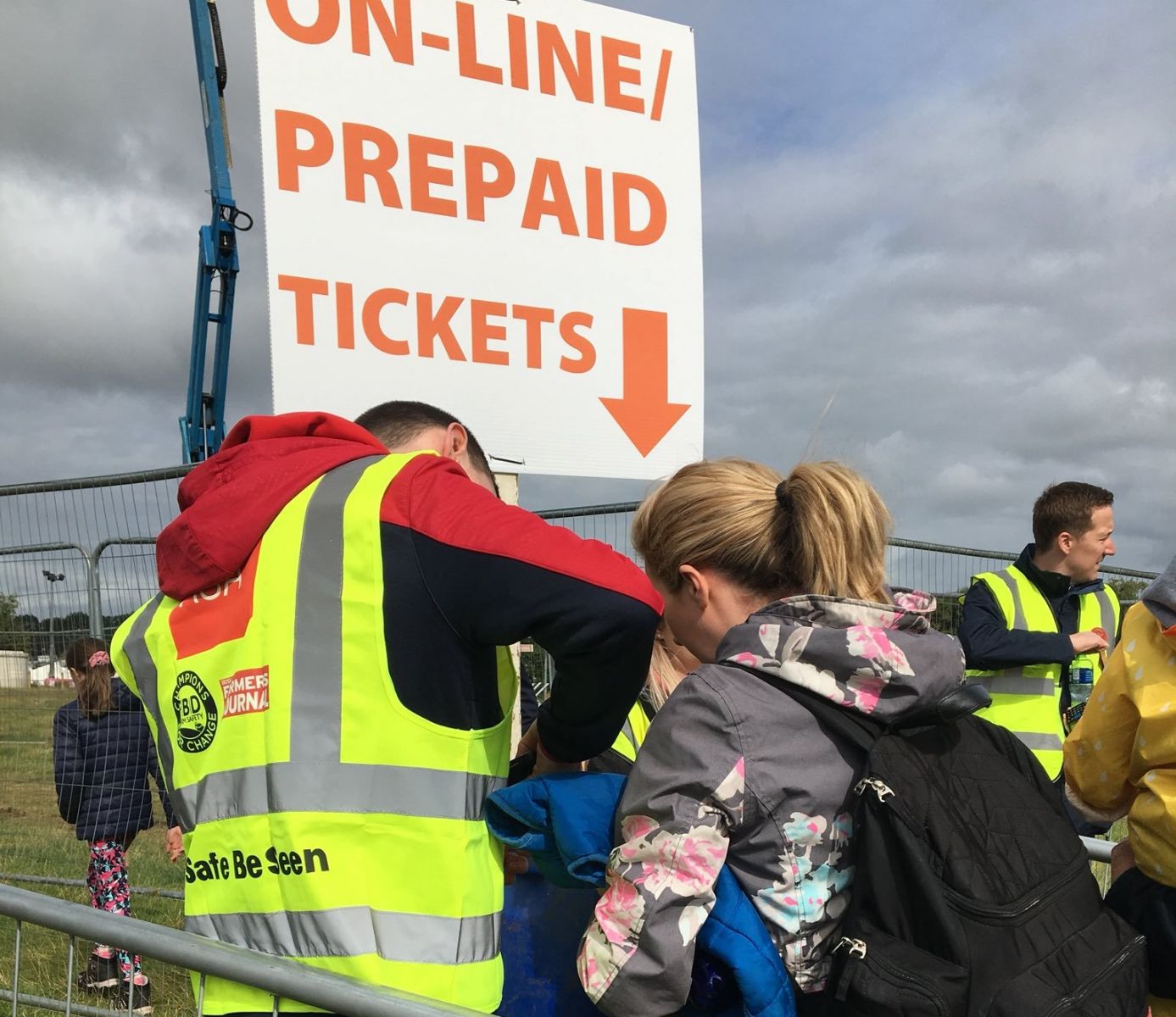 The Balmoral Show is Northern Ireland's largest agri-food event. It takes place in Balmoral Park, Lisburn, each May.
Sponsored by Ulster Bank, it typically includes showjumping competitions, motorcycle displays, bands, shopping, tasting, a children's farm, and displays of falconry, pedigree horses, ponies, cattle, sheep, poultry, pigs and goats.
Future Ticketing offers a full ticketing solution where it tackles Agricultural show issues such as hosting of large volumes of cash on-site, long queues of customers waiting to purchase tickets and gain access, and how best to insulate the show from the economic impact of bad weather.
The biggest challenge was to scan tickets in real time across nine entrances on a remote site without internet infrastructure. Future Ticketing plugged into the existing show website www.balmoralshow.co.uk and provided an easy to use customer ticketing experience in four simple steps.
On the day of the event, customers gain access with a printed eTicket or via a digital ticket on their smart phones. Tickets are scanned live via a mobile app and laser scanners which can also be run off 3G mobile phone networks in areas of poor internet access. Following the introduction of Future Ticketing, pre-event sales grew exponentially while the amount of cash held on-site on show days declined correspondingly.
Alongside this, Future Ticketing working with its Clover partnership processed walk up sales using POS systems meaning each ticket was accounted for via cash or card payments and scanned.
Earlier this year Balmoral Show organisers announced a record attendance of over 120,000 visitors throughout the four days.
Following on from the success of the Balmoral Show, we have rolled out our system to an increasing number of agricultural shows in the UK and Ireland. These include the Armagh Show, the Clogher Valley Show, the Kenilworth Show, the Scottish Ploughing Championships, Contour Events including Westcountry Equine Fair and West of England Game Fair, Dulla Show, Tullamore Show, the Halifax Agricultural Show, the Cardigan County Show and the Tinahely Show.
Alongside the Agricultural sector, Future Ticketing also works with Its Magic Charity events, Mondello Park, Grasmere Lakeland Sports and Show, Battenburg events, Victory events, Baston in the Blitz, Tauton Racecourse, Beverly Racecourse and football clubs including St.Johnstone FC and Dundee United FC.