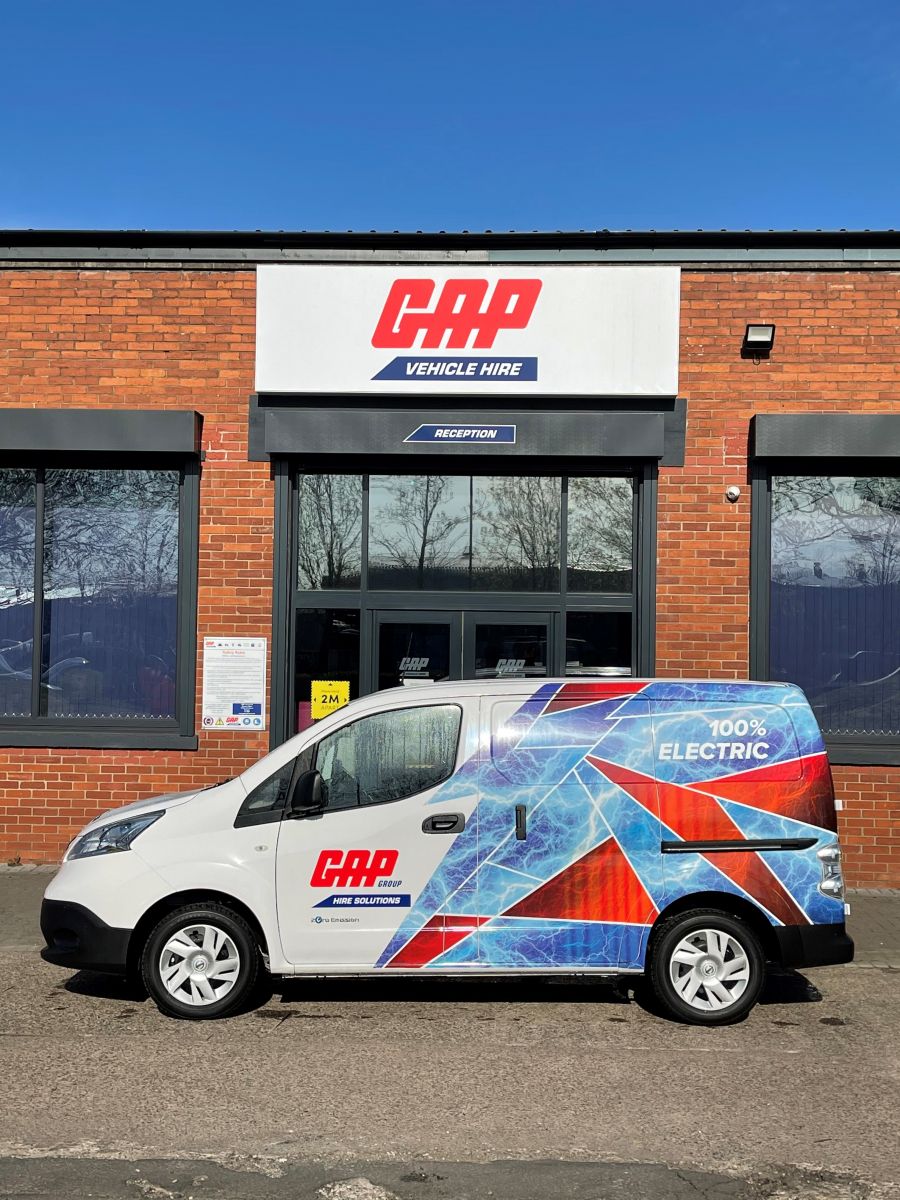 GAP Hire Solutions' Event Services division offers a large variety of equipment for use at a broad range of events, a selection of which will be on display at The Showman's Show 2021.
As a specialist division within the Group, the events team combines the expertise of all GAP's divisions and national depot network to provide a complete solution for the events industry. The team is made up of specialists who fully project manage every detail to ensure each service offered is of the same high quality and standard that would be expected, in full and on time.
During the COVID-19 pandemic, GAP's events team kept busy by mainly supplying to COVID testing and vaccination sites, providing equipment such as fencing, barriers and flooring for pedestrian access and traffic control. The events division also supplied a variety of products and services to the few events that could still go ahead, which were mostly outdoor. GAP Events also supported football stadiums during their small, phased return of fans and organisations taking care of the outdoor spaces, such as parks and forests, that were regularly used by many of us for some fresh air in lockdown.
This time was also used to look at further new products to introduce to the Group's fleet, investing heavily in its eco welfare offering including new solar welfare trailers and stackable plastic toilets to reduce emissions, as GAP aims to be net-zero by 2040 at the latest.
For a number of years, GAP has been demonstrating its firm commitment to the highest environmental governance standards, taking positive action in all its activities across all its divisions to reduce its impact on the environment. A few years ago, GAP created a Green Action Plan which outlines some of the positive steps it has taken towards reducing not only its own carbon footprint, but also that of its customers.
While working toward its Greenhouse Gas Emission target of becoming net-zero by 2040 at the latest, GAP has been actively working with its supply chain, recognising the importance of providing equipment and hire services which support its customers to achieve their own net-zero ambitions.
For several years, GAP has been developing low carbon site initiatives, working closely with suppliers to invest in the development of environmentally friendly and innovative products. It is clear that GAP's customers are relying on the hire company to provide the most progressive, eco-friendly products to reduce their overall carbon emission figures and achieve compliance with their own internal objectives and external standards.
GAP has produced an Environmental & Innovative Products brochure illustrating the range of eco-friendly products it has available for hire, which will be updated as GAP introduces more environmental products into its fleet. GAP's environmental offering is rapidly evolving, with a wider range of eco-products being constantly being added to the fleet such as the multi award winning Ecosmart ZERO Welfare Unit that GAP developed in partnership with AJC EasyCabin.
Several of GAP's customers have already trialled a variety of its environmental and innovative products. Colas recently trialled the electric mini excavator and were very impressed with its operational performance. The Ecosmart ZERO Welfare Unit and Solar Pod have also been hired by GAP's customers, both with overwhelmingly positive feedback.
In addition to providing innovative products, GAP has invested in developing a carbon emissions tracking system, aptly named GAPTrack – a robust and automated carbon reporting tool for plant and equipment. Telematics have been installed across GAP's hire fleet to provide a carbon monitoring product and reporting tool that records actual machine utilisation data. This provides accurate carbon emission figures giving customers access to uniform and consistent analysis on all the equipment they have on hire.
Karen Greenshields, Technical & Environmental Services Managing Director at GAP, commented: "GAP places fundamental importance on reducing its carbon footprint and environmental impact. One of its main aims is to offer customers the best available options to reduce their own environmental impact, hence GAP's continuous investment in low carbon equipment.
"In addition to providing electric vehicles for hire, we have introduced a number of electric vehicles to our own delivery fleet. Our Plant and Tools division has started to use zero emission electric vans for some delivery purposes which emit zero emissions and we plan to further invest in adding more zero emission vehicles to our fleet."
GAP has launched a new environmental social media campaign with the slogan "Be part of GAP's Eco Family" accompanied by the hashtag #GAPEcoFamily. This campaign aims to encourage customers and followers to join GAP in its net-zero mission by trialling and using its Environmental & Innovative products, becoming part of GAP's Eco Family and reducing their own environmental impacts.
GAP's events team is looking forward to welcoming visitors to its stand at The Showman's Show this October.