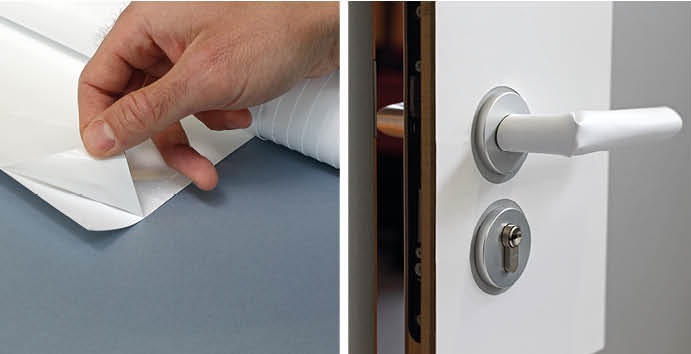 Textile product supplier Giofex's parent company Serge Ferrari has launched a range of products with anti-viral properties. The range includes four new fabrics known collectively as Agivir are thought to kill Coronavirus particles by up to 95% after just 15 minutes and 99.5% after an hour. Two patents are pending.
This innovation has been achieved by the introduction of silver particles into the P.V.C coating of the material that has the effect of making the the surface act as a 'virucid'. The effectiveness of the product has been confirmed by the VirHealth Specialist laboratory, that conducted exhaustive and technical testing, the certificate is available.
There are four products, all of which are available as single white colour with the addition of an anthracite version of Agivir 'Stick-On':
Agivir Cover M1 - coated on both sides, Class M1 Fire Rating (similar Protect Cover 501)
Agivir Cover M2 - coated on both sides, Class M2 Fire Rating (similar to Perform 502)
Agivir 'Stick-On' - coated on one side, with a repositionable adhesive on the reverse side (similar to Decolit 'Stick' 4696)
Agivir Light – a one side coated fabric, very light (similar to Marine fabric – Stamoid Light 4128)
The possible applications for these products are numerous:
- Room dividers for hospitals, offices, public places, show rooms
- Counters & desks for offices, banks, schools, etc.
- Door handles
- Supermarket trolley handles
- Equipment pushbuttons, lifts, snack bar machines
- Indoor/outdoor furniture
- Handrails for stairs etc.