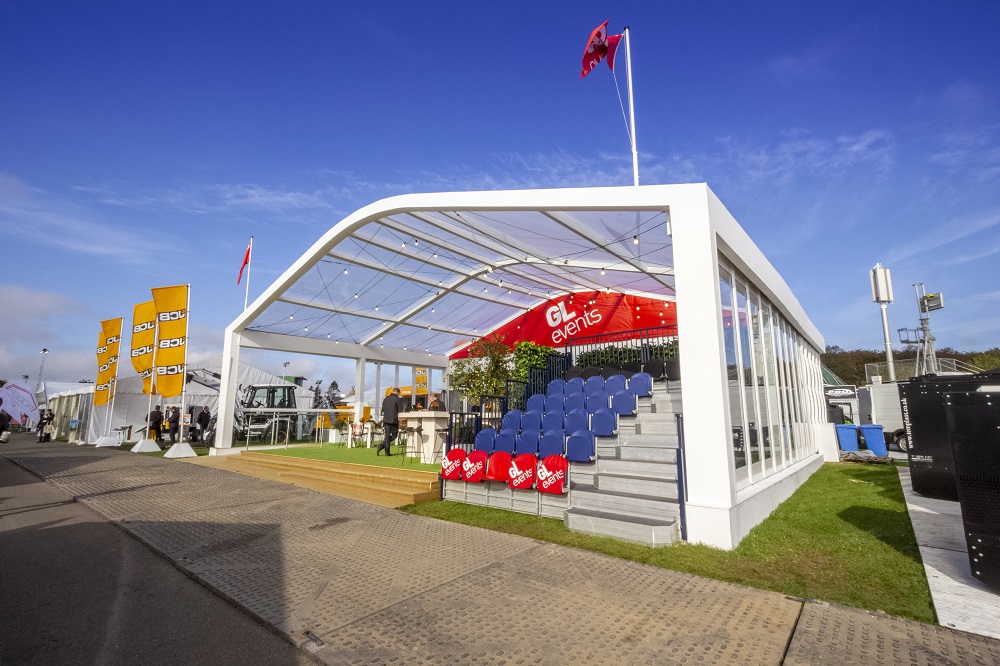 While the last year has made events professionals re-look, out of necessity, at how events can be delivered, and the role to be played by virtual events in the future, we doubt that GL events is alone in having used this time to reflect inwards in what is important to it as a business, and what its focus will continue to be as we emerge from the events wasteland which COVID has caused. Its team has gained valuable experience from the challenges of 2020 – the projects they have delivered in a variety of sectors – from providing socially distanced solutions to logistics clients such as Amazon and DHL, education clients such as Merton College Oxford, and of course the NHS.
In the last year, it has invested significantly in its Seating team, and has a range of new product offerings to showcase for temporary and permanent seating options across the sporting and events markets. More than ever, GL events is equipped to offer clients a total infrastructure solution for both outdoor and indoor events. The team loves the challenge of a blank canvas and can offer both the creative imagination and the practical solutions to bring your event to life.
It has also added a brand new furniture division, Xpect Furniture, to its family, and is looking forward to serving the needs of events, exhibitions and conferences in 2021 and beyond, with high quality, sustainable and distinctive furniture ranges.
Whether it's the roar of the crowd at the 1st hole of the Ryder Cup, or the palpable buzz of excitement at the start of the Cheltenham Festival, for GL events at least, there is no substitute for live events. It can't wait to get back to work showcasing the latest editions to its product family and continuing to innovate to keep pace with our clients' event aspirations. The company is excited to be back at The Showman's Show in 2021, showcasing the best of GL events and catching up with clients old and new!