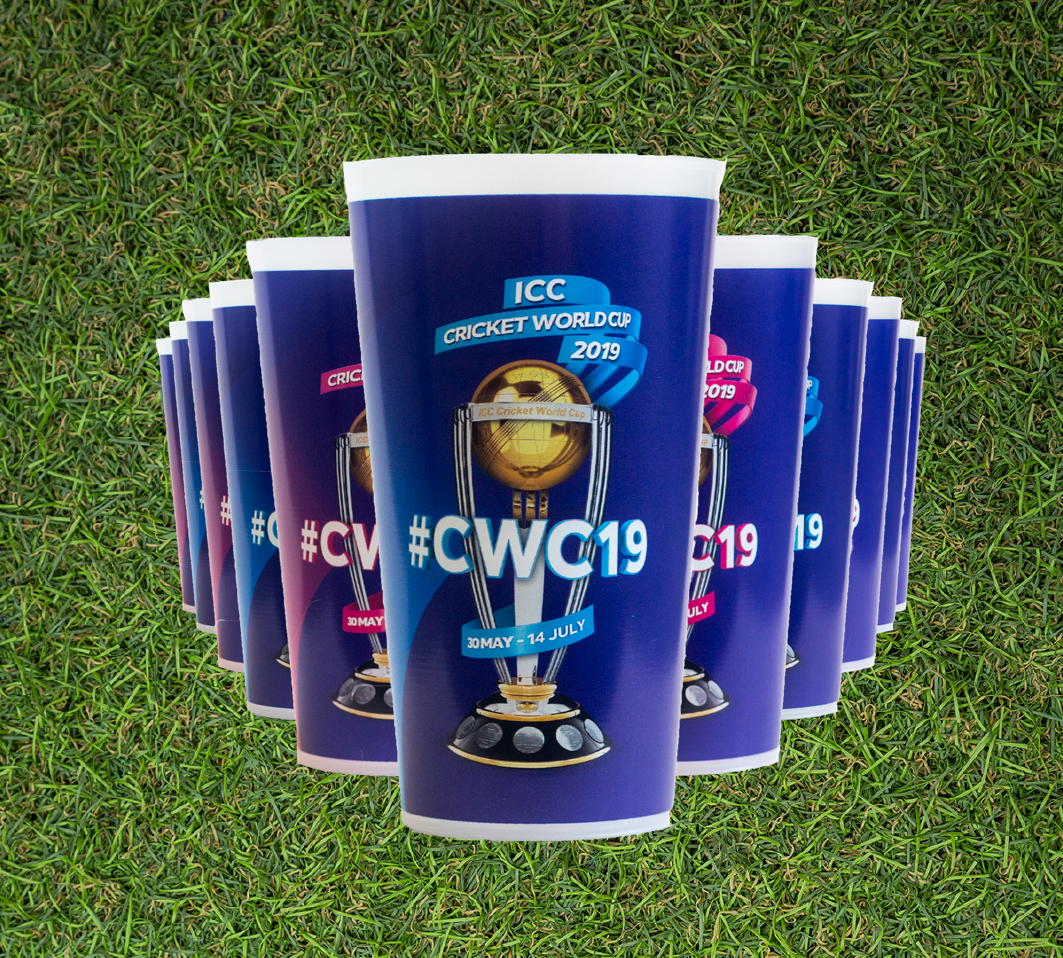 No stranger to exhibiting at The Showman's Show, Green Goblet has now teamed up with Ecocup UK to become the UK's largest supplier of reusable cups. The partnership Ecocup UK, allows the company to offer its customers the widest range of branded reusable cups, as well as using their combined experience of the reusable cup market to deliver a premium service.
The two companies aim is to provide a more advanced service for their sales, logistics, washing and storage of cups. They will be using their combined experience to help organisations become more environmentally friendly, assisting events with a transition to reusable cups, subsequently ending the use of one-use plastic cups that remain in landfill for hundreds of years.
Most recently, Green Goblet was an official licensee of the ICC World Cup Cricket 2019, providing reusable cups to all the venues, preventing over 2.5million single-use plastic cups from going into landfill – a challenge they could not turn down and that proved to be a huge success. Well done to the ICC World Cup Cricket for making it their greenest tournament to date and well done England on its impressive win!