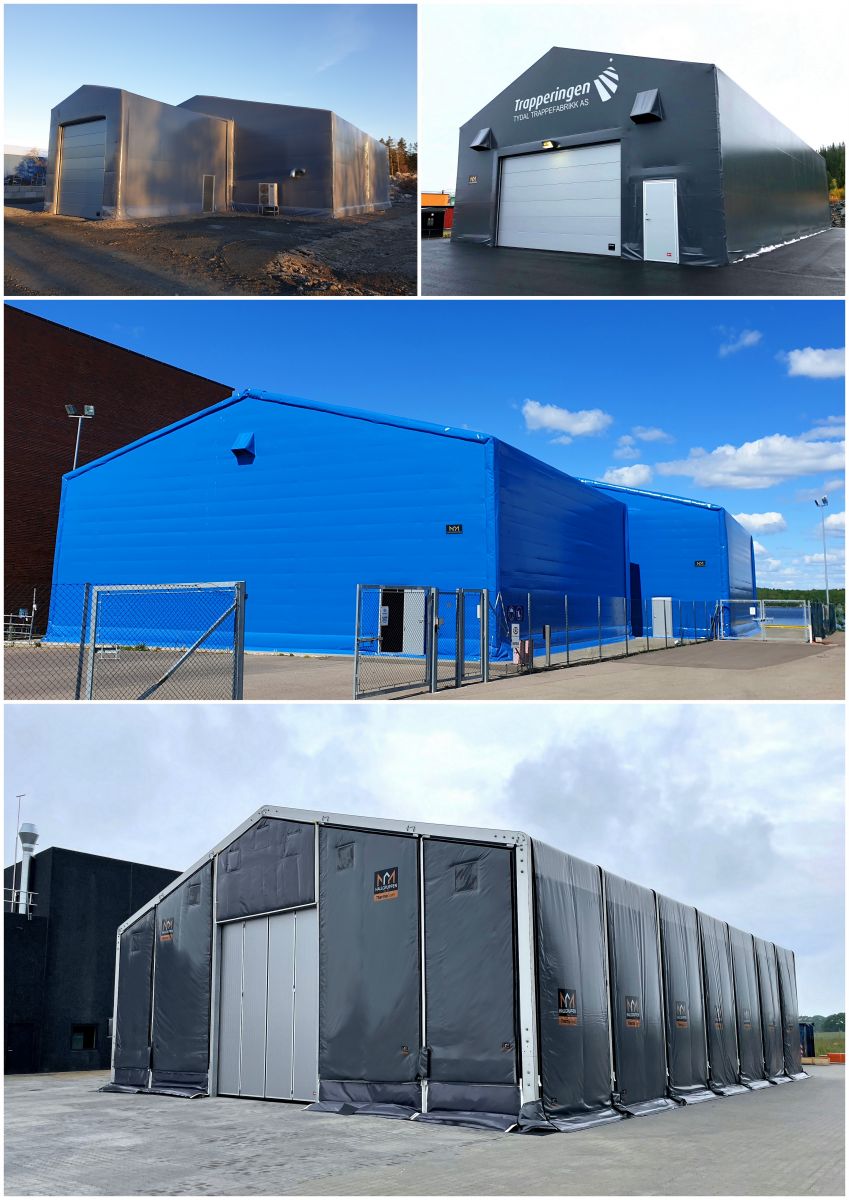 Norwegian based temporary structure provider Hallgruppen will be exhibiting at The Showman's Show for the first time this October. Whilst the company has many years of experience in delivering complete solutions for large events covering everything from sports events, music and food festivals, café and restaurant activities, conferences, exhibitions and even zoos, the company will be showcasing its industrial structures.
With distinguishing ground-to-ground fitted (single piece per bay) insulated/padded PVC covers, it offers better insulation than the more popular inflated PVC roof and steel composite panel walls because there are no gaps at the join of the roof to the walls. Although it can offer that option if it is preferred. Its insulated PVC doesn't require a constant power supply and is far more resilient and easier to repair or replace.
The industrial grade 10x10x6m insulated structure will have insulated bi-folding industrial doors, far better and cheaper than steel lathe roller doors. And inside the industrial structure will be a small range of its event tent features and photos on display to show events (and event professionals) we've supplied – and of course the team will be on hand and delighted to answer all your questions and work out how they might help.
Besides cost-effective top quality stock and furniture, its main offer to marquee rental companies / event professionals will be "rentals for the renters"; rent your event stock for as long or short a period as you like to preserve your cash flow and/or provide a seasonal boost to your stock when you find your bookings are looking better than expected! The team will be listening out for what's most likely needed at short notice for next year and be stocking its warehouse accordingly especially for you!
Hallgruppen is a well-known and respected leading brand in the sector on the continent (and worldwide thanks to our various UN programmes and NATO supply contracts. It has large scale military camps and facilities stocked ready for quick deployment – it could do the same for organisations' BCP/Disaster Recovery planning) but only this year entered the UK market directly.