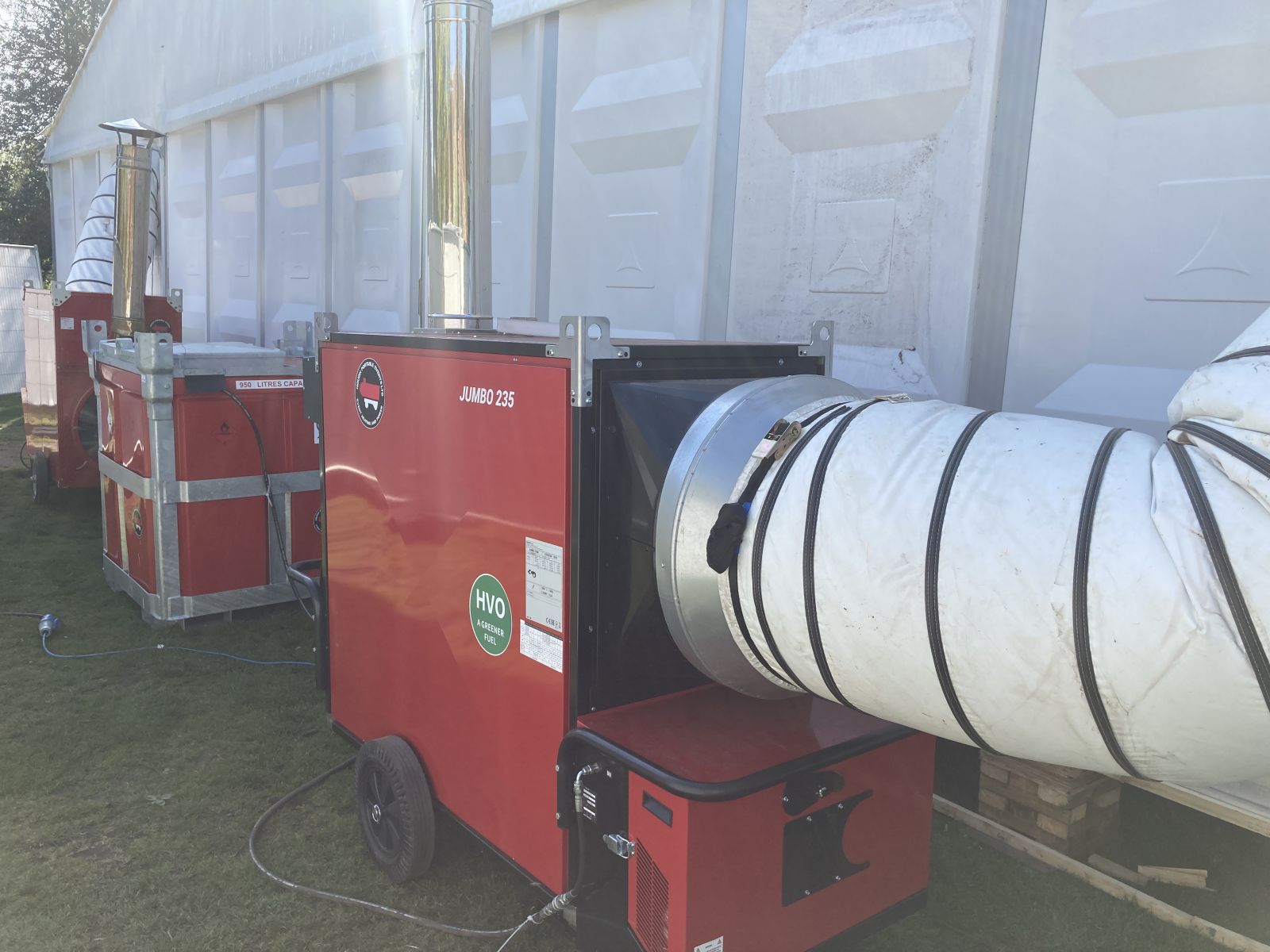 With over 25 years of experience in the event industry, Hough Portable Events provide heating, cooling and power for both domestic and commercial markets. The company will return to The Showman's Show in 2022 with its broad range of products including 40-235 kw indirect oil fired portable heating, generators, cabling, distribution equipment and HVAC systems.
The Hough Portable Events team offer free site surveys and advice, long and short term hire, nationwide coverage and comprehensive service support and engineer cover. It supplies to parties, corporate hospitality, conferences, film sets, temporary food halls, graduations, private functions, awards ceremonies, festivals, temporary warehousing, permanent buildings and temporary structures.
With the Government's pledge to reduce carbon emissions by up to 80% by 2050, the need for sustainable fuels has never been greater which is why Hough Portable Events Ltd will be making the transition to HVO fuel. An environmentally sustainable, high performance fuel compatible with all its indirect heaters and generators.