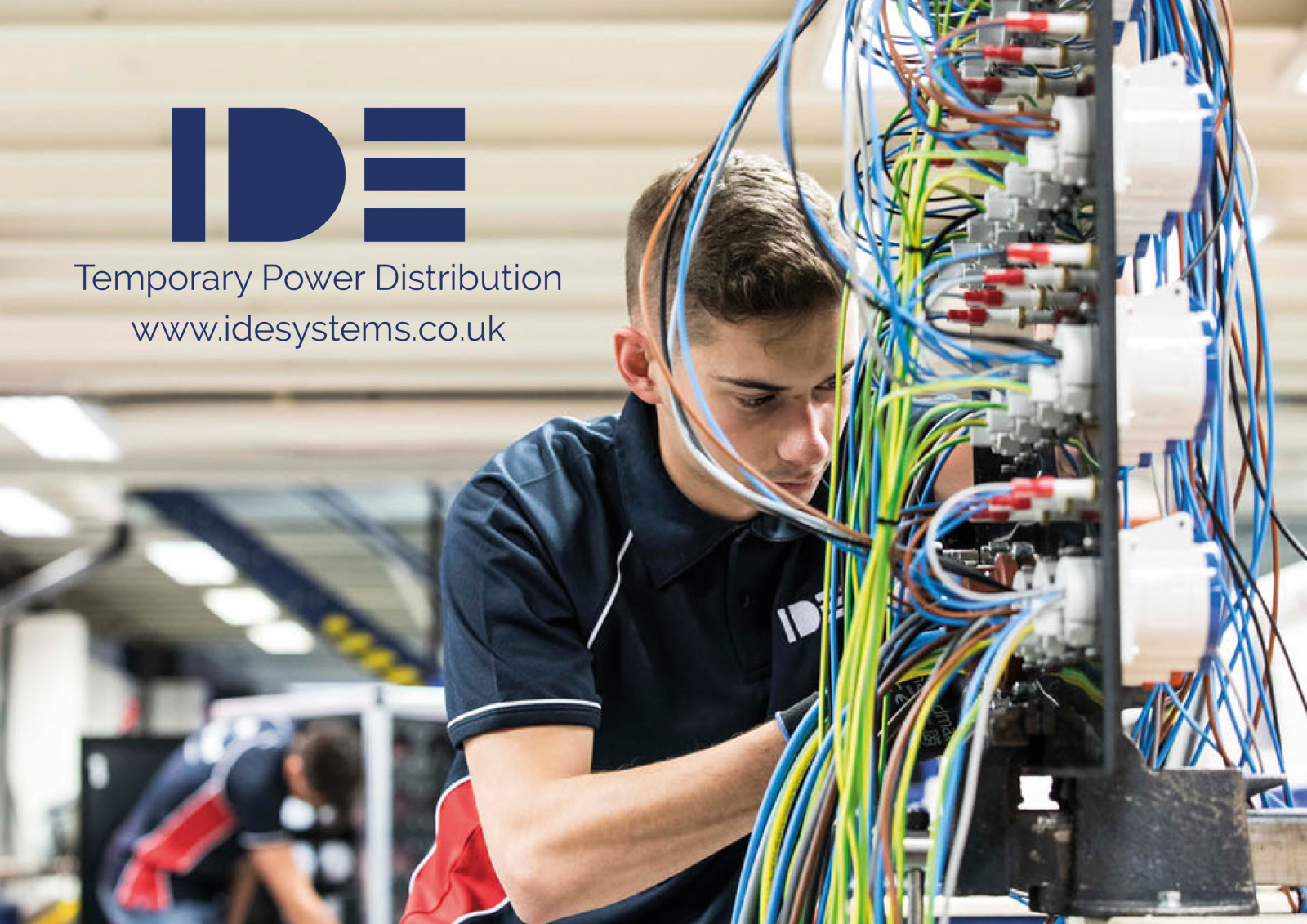 IDE is an integrated temporary power distribution provider with a widely recognised name in the design and manufacture of industry leading products. IDE's rental centres provide a full range of power distribution equipment.
The company is on your side when it comes to temporary power products as well as providing smart technology to help reduce carbon emissions.
From quality-built power distribution boards to electric vehicle chargers, IDE can provide the perfect power solution for your project.
A UK Manufacturer for over 25 years.
Investment in the latest manufacturing equipment has enabled it to build to customer requirements effectively.
Investment in its people, developing their skills for the future of the
temporary power industry.
All products built in house allows the company to control lead times for its customers, which means quality-built products, delivered on time.
Investing time into building solid partnerships with industry leading suppliers.
Quality and safety assured: Accredited to ISO 9001:2015, and fully compliant with
global electrical practices, every item of equipment is thoroughly tested before it
leaves its premises.
High quality manufacturing: All equipment is assembled by skilled staff at its Manufacturing Centre in Cannock, incorporating only the highest quality components to ensure maximum performance and reliability.