Salon Privé London is a brand new luxury motoring festival taking place from 21-23 April at the iconic Royal Hospital Chelsea. It will occupy the main South Lawn of the Grade I and II listed property. A month out from the brand new event we spoke to event director David Bagley about how the event is shaping up and what visitors can expect.
"Salon Privé is one of the UK's most respected automotive events and is now in its 17th year. Based at Blenheim Palace, it attracts some of the world's most prolific classic car owners and is renowned for being a destination event not only for private collectors, but also hand-picked premium brands. While Salon Privé Blenheim is, at its roots, an international concours d'elégance, the new London event aims to turn this concept on its head!
With global Autosalons either being cancelled or in the midst of reinvention, we felt that it was time that London finally has its own Motor Show. Given its timing at the start of the season, it will serve not only as Europe's first automotive manufacturer event, but Salon Privé London and Salon Privé Blenheim will also now book-end the famed British social calendar.
In recent years, more and more luxury automotive brands have been favouring the upmarket concours environment in which to globally launch their new models, and many of them present either at The Quail or Pebble Beach during Monterey Week. They then come to Salon Privé at Blenheim for their UK or European debut. With Salon Privé London positioned as Europe's first automotive event of the year, we can now offer them a highly visible opportunity in the heart of the capital and the very market they seek to engage with.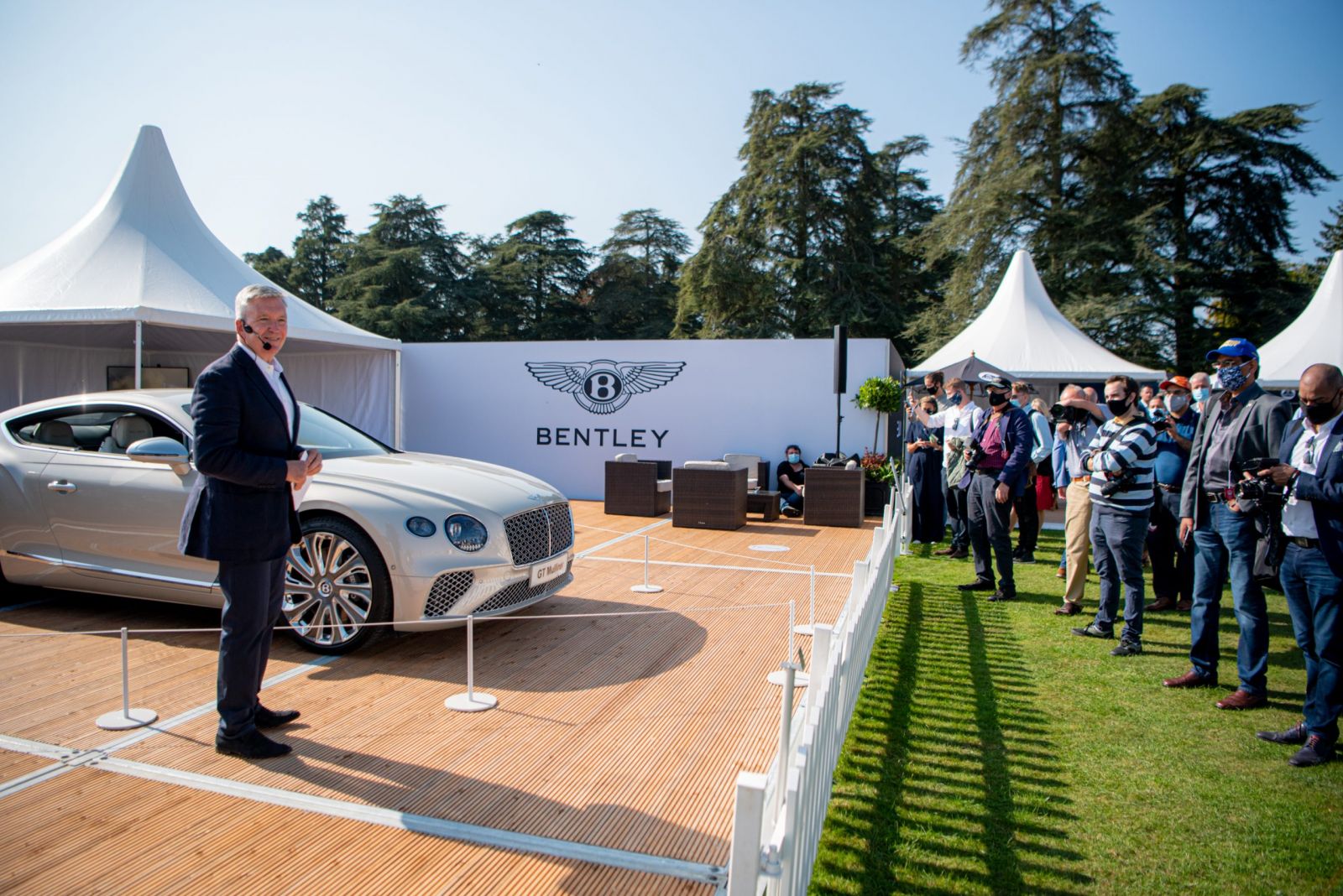 While there is obvious synergy between the two, Salon Privé London will be an entirely new event relevant to its urban location. Whereas Blenheim Palace offers a more gentile, garden-party experience where guests can enjoy the uniquely relaxing ambience of 'Britain's Greatest Palace', the London edition will be more energetic and vibrant, high on style and with a party atmosphere. Its timing and location make it perfect for new model premieres, and the organisers are confident that they can capitalise on this and provide brands with an equally high-profile opportunity.
The most significant difference will be the concours d'elégance. While the Blenheim Palace Salon Privé Concours d'Elégance is a traditional ICJAG event, open only to privately owned cars and where it is forbidden to enter a car that is for sale, Salon Privé London offers the complete opposite. The Concours de Vente will feature up to 60 invited dealers showcasing cars for sale at the heart of event.
All the cars in the new concours will be for sale across the three days of Salon Privé London. But there will be judging and silverware too, with the most-prized classic car being awarded the ultimate Prix d'Honneur in the Concours de Vente Gala Dinner on the Friday night in the Great Hall of the Royal Hospital Chelsea.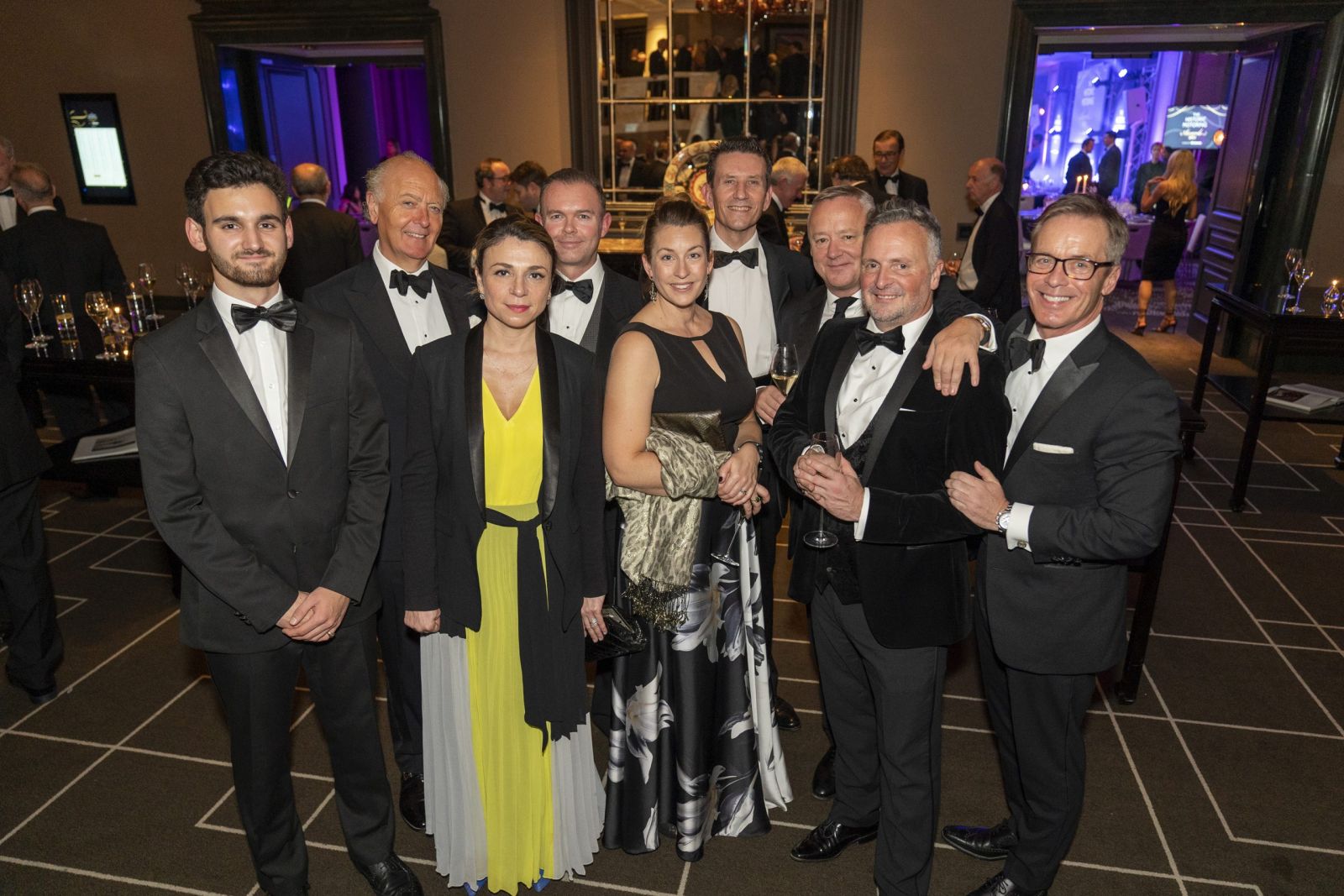 Upwards of more than 150 cars from the world's greatest manufacturers are now confirmed. Among them will be the latest models from Bugatti, Maserati and Lamborghini, which will be represented by their prestigious London-based retailer H.R. Owen.
At the heart of the event is the unique Concours de Vente, a ground-breaking concept that will feature established dealers from the UK, Europe and further afield presenting 60 of the finest collectors' cars – all of which will be for sale.
Salon Privé London promises to be one of the UK's most exclusive parties, with plenty to see and do in addition to the automotive attractions. The shopping village will host luxury fashion brands including renowned British jewellery designer Boodles. Everything from Patek Philippe watches to Riva motorboats and Bell helicopters will be on offer, as will the first-class hospitality for which Salon Privé has long been renowned. Pommery Champagne will flow and London Essence cocktail bars will offer exciting cocktails from NoMad, Louie and the Donovan Bar mixologists, with exotic international street-food stalls making Salon Privé London a foodie's delight.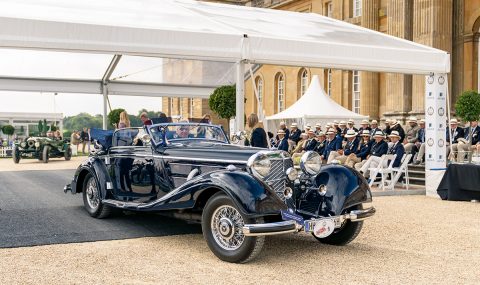 To complement this, Salon Privé has partnered with renowned and innovative hospitality group JKS Restaurants to provide guests with a unique dining offering. This will include dishes from the Michelin-starred Gymkhana, Indian BBQ classics by Brigadiers, and cult Taiwanese specialists BAO. In addition, there will be plates from Fitzrovia's The George and Chelsea's The Cadogan Arms, providing pub fare that celebrates the best of British produce, making Salon Privé London a real foodie's delight.
There's also the option to enjoy a sumptuous three-course seated luncheon in The Sloane – the event's exclusive VIP Hospitality Pavilion – while DJs will keep guests entertained into the evening. On the Thursday and Friday, Salon Privé London will be open until 9pm, allowing everyone to soak up the party atmosphere into the dusk.
With more than 150 classics, supercars and luxury models, Salon Privé London promises to be a great automotive celebration where uniquely, everything on the lawn is offered for sale. But there really will be something for everyone because, in addition to the sensational line-up of cars and the Concours de Vente, we'll have entertainment throughout the day, plenty of opportunities to indulge in a spot of luxury retail therapy, and the very best in international food and drink. Few cities can match London as a place to enjoy a party, and this will be an unforgettable way to open the motoring season."
Salon Privé London is donating 20 per cent of its entry ticket revenue to the Disasters Emergency Committee (DEC) via Work for Good. #StandWithUkraine