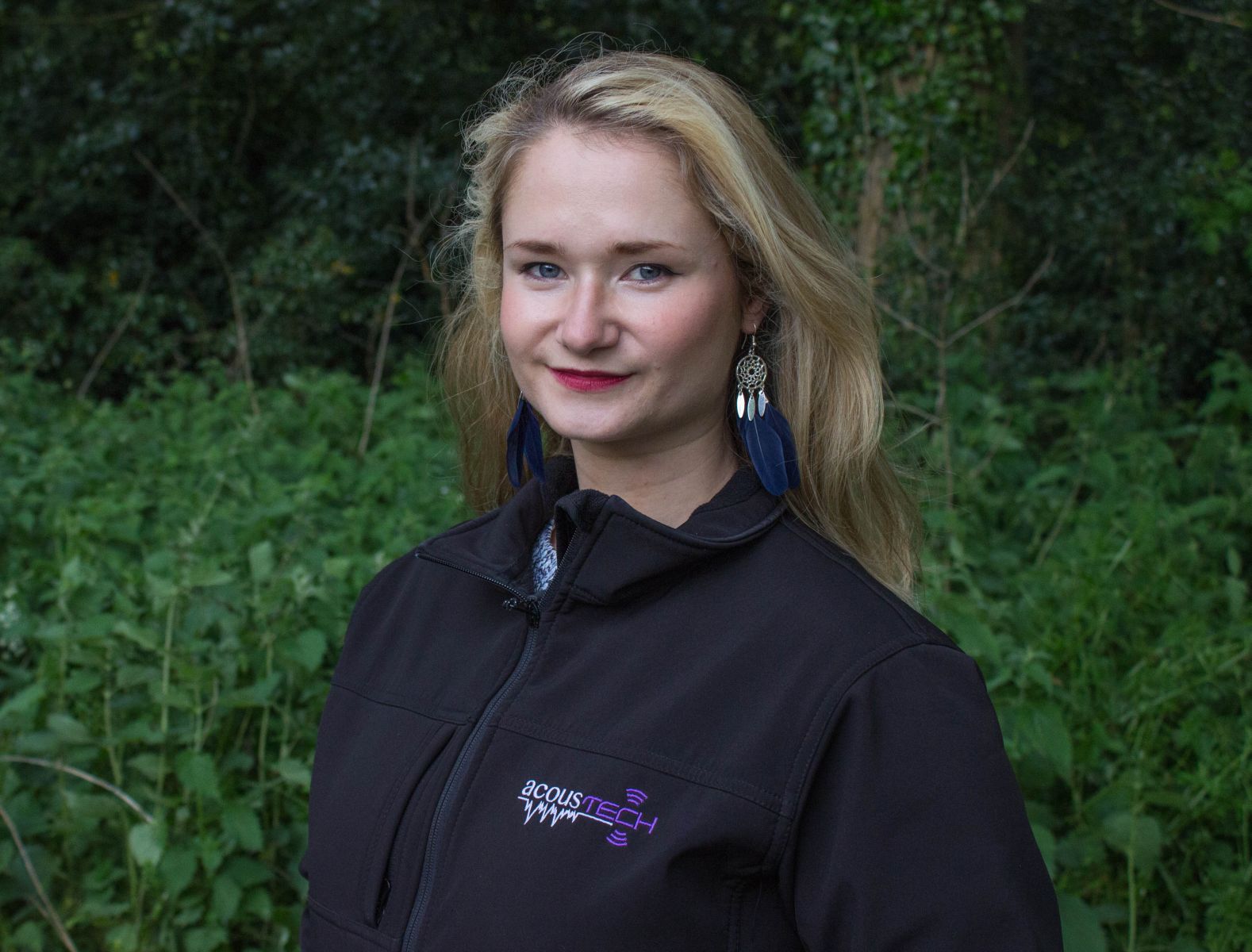 Sophia Livett has recently been appointed as Director of Acoustech, formed as a sister company to Symphotech.
She has been with Symphotech for 7 years, having started on a placement with the company, and continuing on a freelance basis after graduating from university in 2014. Since then she has worked on many projects for the company, spanning Safety, Production and Noise Management.
Tell us about your journey into events and how you ended up in noise management.
I did an Events Management degree and wanted to do production or tour design and wasn't really aware of noise management as a role. I met Will Hodgson when I was doing work experience and that was my introduction to the industry. They were winning clients when I did freelance work with them. I got on with a lot of people and realised I had a style people liked to work with and I really enjoyed it.
It irritated me when people avoided me on-site, thinking I'm 'the noise police', I wanted to change people's perspectives of noise managers by having strong communications with clients and sound engineers. Bringing my flare/character, positioning myself in a joyful way but also making sure they are aware I'm there to make sure their gig doesn't get shut down.
Will suggested I work full-time so I 'gave it a go' and the rest is history. Becoming a Director wasn't really a big 'life plan', my attitude is to do it 100 percent or nothing, I'm a team player and never too good to do something - I'm always happy to help.
You mentioned your new electric car because you care about sustainability - what's your view on sustainability at events?
From a young age, the environment has always been important to me and has moved to the forefront of my actions through age. I attended a Visions 2025 conference at The Showman's Show a few years ago, which inspired me to question how we could improve our sustainability.
One goal is to invest in foldable electric bikes to get around event sites, they fit in cars and make you feel refreshed when you get to where you're working. I've recently taken on the company's first electric car. We will be measuring the impact of all our travel this summer and I am going to compare the difference in our carbon impact compared to the diesel vehicles.
Another benefit of switching to an electric car is its effect on my mental health. Working in events you tend to work long hours, often driving without any stops. Now my planned journey involves a car re-charge, with essentially a body re-charge, which includes a leg stretch and meal and I arrive on-site far fresher.
Mental health in the events industry is a massive issue that needs to be taken seriously. People saying this line of work is 'just fun' or 'that's just how the industry works' is old-school. It's time for us to get out of that mindset and evolve.
I completed a mental health first aid course this year with Tonic Rider Charity and want to help people in our business make sure they're looking after themselves. It will still be a huge issue - we see costs going up, everyone's working harder and this is causing people to break down. We all need to be aware of staff well-being and mental health awareness in the industry and work together to provide better well-being areas and support one another.
As a Director I pride myself on looking after my staff which is why people come back to work for me.
What opportunities are there for women in the industry/what advice would you give?
Towards the start of my career, I found it intimidating working in a male-dominated industry however, it's getting better and I think there are good opportunities for women. This isn't just relating to the events industry but it's a reflection on society as a whole, the problems stem back to the skills taught at a young age and how education encourages us to move into certain industries.
My advice to a young person is: be willing to volunteer and look for opportunities, if you have anxiety and fear, stop, and think about what the worse is that can happen? I'll tell you . . . take the experience and move on to something else if you don't like it.
Understand that you're there to learn. You will do long hours and the crew around you will become your family. Nobody ever walks into events and is immediately great, you need to be willing to learn and try your hardest at what's been asked of you.
What projects have you been working on recently or what are you excited about this summer?
I'm really excited to see people I've not seen for years due to the pandemic and catch up after a gig with a drink. The Jubilee Weekend is going to be special, being able to provide for the public coming together to celebrate with a range of events and street parties.
What was your biggest guilty pleasure in lockdown?
Gardening, I bought my house in lockdown and started gardening for the first time. I soon became addicted to buying plants!
Tell us something the industry wouldn't know about Sophia.
I love ballroom and Latin dancing. Excitingly, I've got into the Blackpool Ballroom finals, this November.