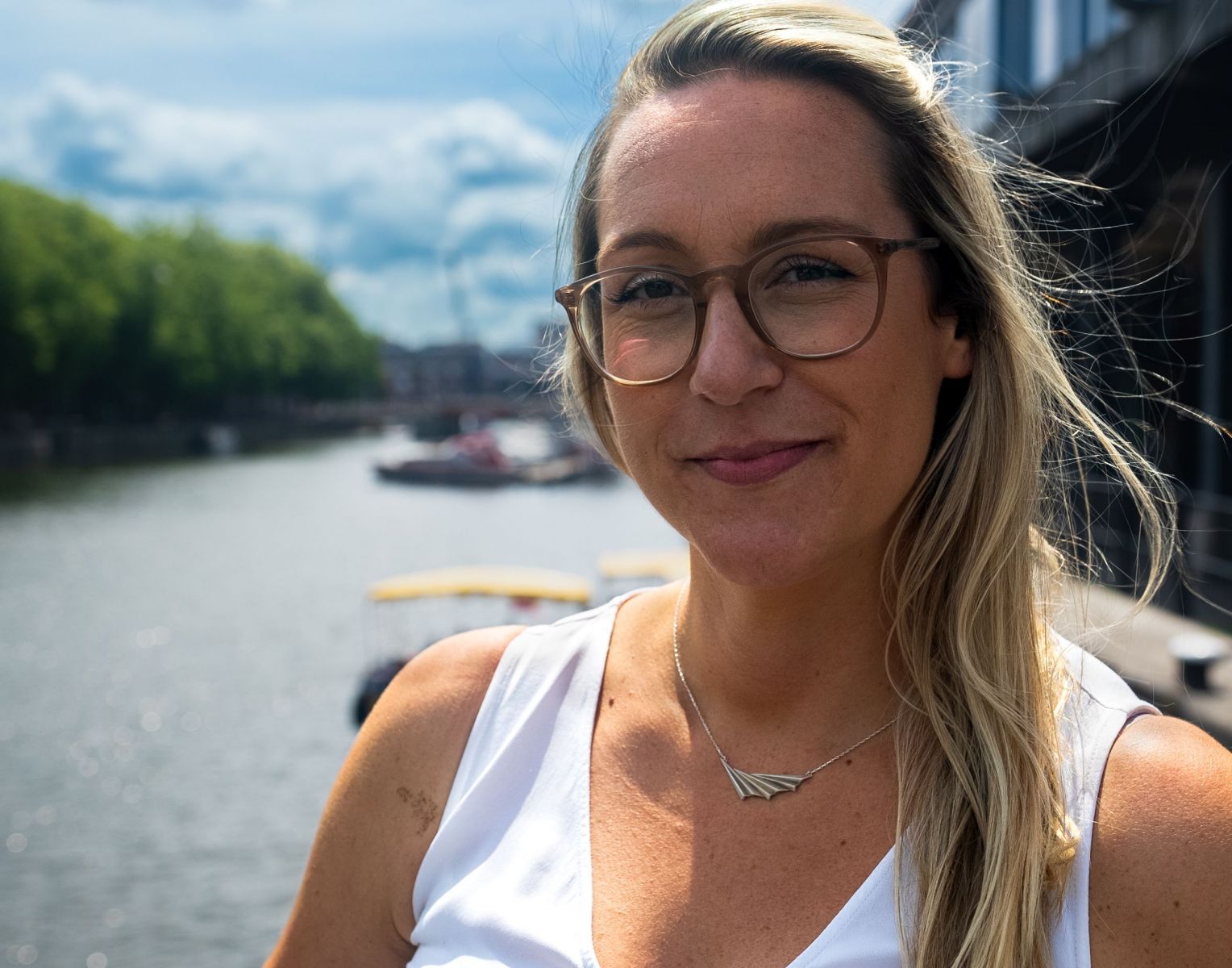 We chatted with Vicky Lee, head of Bristol City Centre Business Improvement District (BID) which delivered the Bristol Light Festival recently. The annual event is in its third year and welcomed 250,000 visitors.
Can you give us an overview of the event and why it takes place?
We have just delivered the third edition of Bristol Light Festival, an annual event that takes over Bristol city centre to bring some colour, light and fun to city during the cold winter months. We bring together installations from internationally acclaimed artists and the best of the South West talent and create a trail between different areas of the city to illuminate some of Bristol's well-trodden paths and some unusual places. It is free to attend and this year we were thrilled to welcome 250,000 visitors across the ten day event.
It is a Bristol City Centre BID event, and we work with key partners and a fantastic creative and production team to bring it to life. The motivation behind the event is to encourage visitors to Bristol at what is a traditionally quieter time of the year between Christmas and spring. The event creates reasons to spend leisure time in our city whilst enjoying our night-time economy. Visitors can enjoy the event whilst eating, drinking and shopping along the way, giving a much-needed economic boost for businesses across the city.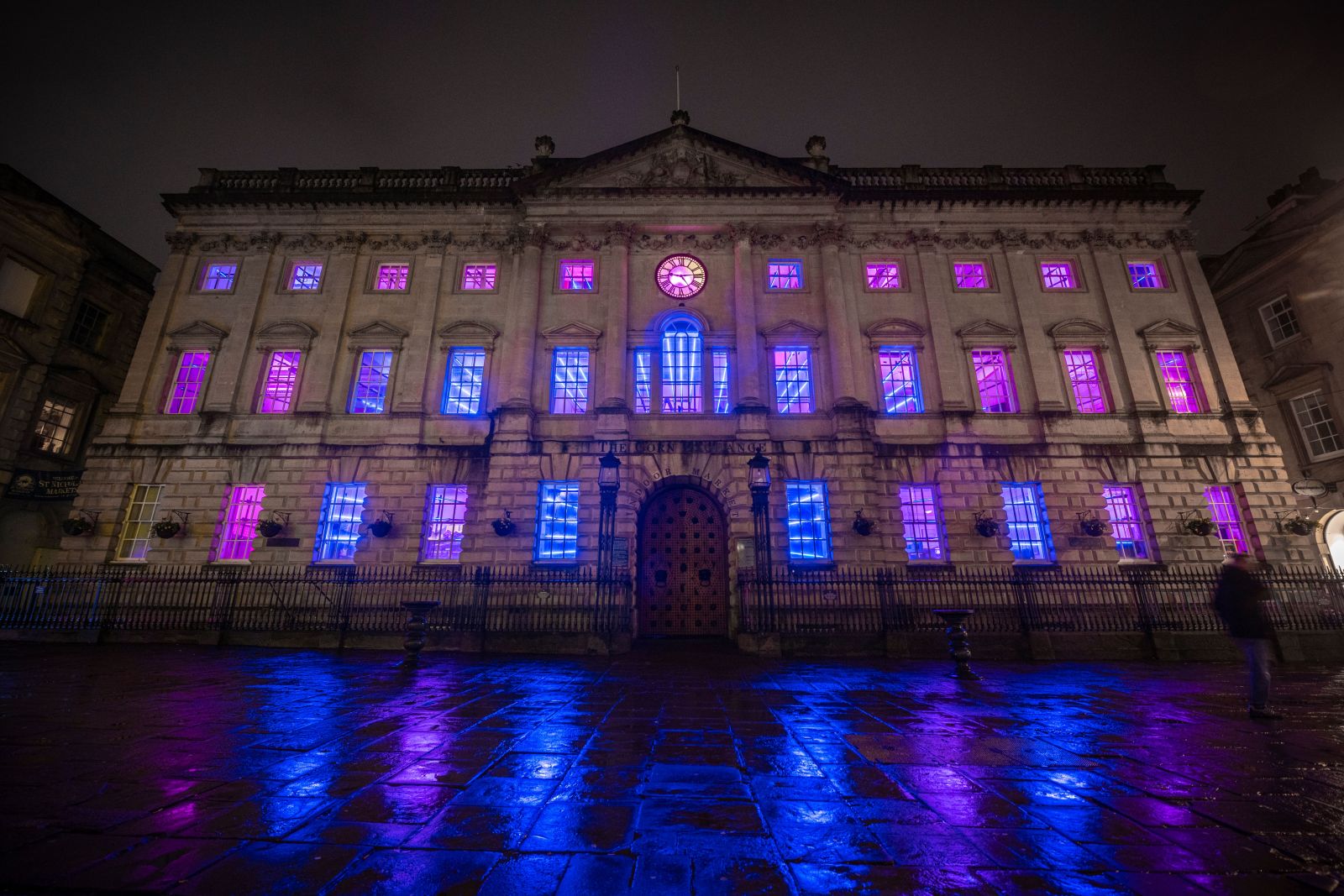 Overall, what are the biggest challenges that you face when organising the event?
I think one of the biggest challenges is deciding which artworks to feature! There are so many incredible artists and artworks, that we always want all of them! Our Creative Director Katherine Jewkes curates the event, carefully selecting artworks from across the country and internationally, an important part of our selection process is considering how the artworks will become part of the city landscape bringing our public realm spaces to life. Working within the city centre locations means there are lots of considerations on how the event will impact locations and of course how people will experience and interact with the artworks in these spaces.
One of this year's installations, 'Sirens' by Studio McGuire was an underwater projection of mermaids and mythical creatures in Bristol's harbour. It looked incredible thanks to the weeks of planning by the artistic team and production crew to make it happen, from testing the water quality for the projection to having divers install the underwater projectors.
Photo credit - Andre Pattenden
We extended the event duration in 2022 from six days to ten days, being able to achieve this within budget constraints and with the same events team was a significant challenge. The support of city partners, and of course the city's businesses was key to our delivery, and we couldn't do it without there support.
Did you do anything different in 2023 as a result of learnings from the 2022 event?
We extended the show in 2023 to ten days which was the longest edition so far – this was following feedback in 2022 that people wanted to be able to do a repeat visit and we also wanted to offer two weekends for out-of-town visitors. Every year it has increased in duration, starting with three, then six and now ten evenings….I think we've hit the sweet spot but we have some analysis from this year to do before deciding what 2024 looks like.
This year was the first time we featured installations inside venues – using two beautiful historic churches as the setting for installations – which gave a completely different feel to the event and also meant that visitors got to experience parts of the city they may not have visited before, seeing them in different and completely unique ways.
Can you tell us how important delivering a sustainable event is and what you do to minimise your environmental impact?
It is hugely important to us to deliver a sustainable event and we do everything we can to minimise our environmental impact. There are many benefits to being a city centre event, the infrastructure already here helps support more sustainable travel, recycling, better waste management and reduced power consumption.
We encourage visitors to use public transport and work with bus and train travel providers to offer discounted rates across event dates. We also take all power requirements for the installations from the grid, meaning there are no generators are used.
This year, we signed up to the 'Vision 2025 pledge' and have a sustainability policy outlining our plans around energy, waste and transport, and what we're striving for across the next five years of the festival.
Photo credit - Shotaway
How do you make the event accessible to everyone?
Bristol Light Festival is a free to attend event meaning it is open to all and the city centre location lends itself to being accessible with hardstanding routes and dropped kerbs. We provide detailed information on each installation that describes audio content, any form of flashing lights, how the installation can best viewed, accessible toilet locations and the general terrain around the installation so visitors can choose how they experience the festival in a way that is right for them.
We also create and provide a free audio guide that visitors can access working with Guide.AI, it's available in twelve languages including English, Mandarin, Spanish, German, French, Danish, Italian, Dutch, Japanese Polish, Hindi and Portuguese.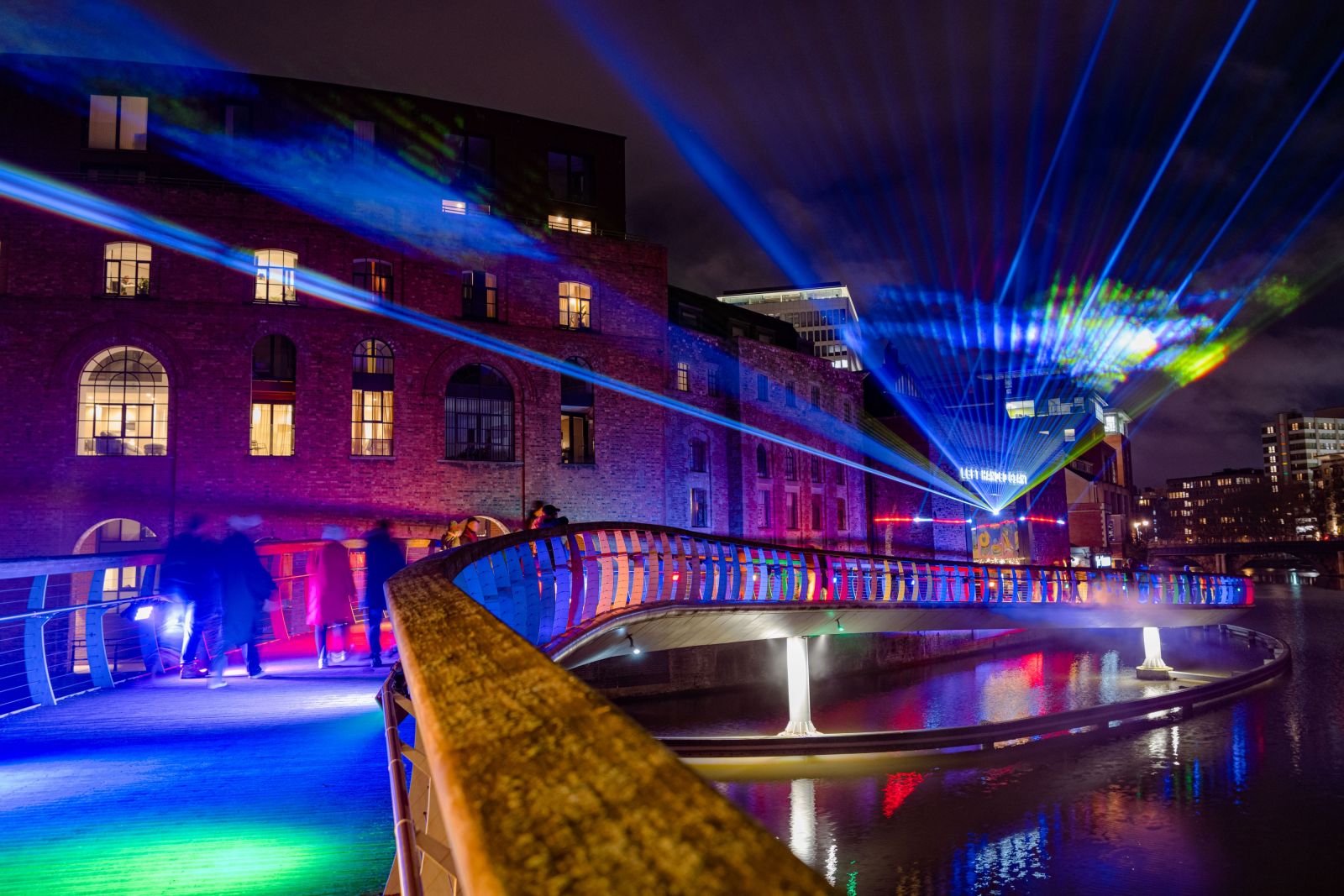 What are your highlights from the 2023 event?
There were so many it's hard to choose! All of our artworks were incredible and received so positively by our 250,000 visitors, seeing people's faces as they experienced each one is what makes it all worthwhile!
From mermaids projected in the harbour to one of Bristol's most iconic buildings lighting up to the sound of people's screams, we had a Shakespearian heroine laid in St Mary Redcliffe Church, there were swings that played music, a historic church that was transformed into a glowing maze of mirrored monoliths and a city centre bridge that became an immersive journey over a rainbow and under a magical laser sky. Morag Myerscough's giant structure in King Street gave the uniting message to us all, "Let us Shine" which for me sums up the ethos of the event as the city of Bristol certainly shined during the ten-day event. We're already planning 2024 so watch this space.
Photo credit - Shotaway
What suppliers did you work with in 2023?
We have a core events team within Bristol City Centre BID that plans and delivers events throughout the year for the city. When it comes to Bristol Light Festival, we deliver the event management and co-ordination, and then build on this team with external event specialists.
SC Productions run the site and production management, Redwood Event Solutions deliver the health and safety requirements, Collective Crowd Management deliver security, we work with Ethical Staffing for stewarding and 24/7 Event Crew provide our crewing.
Full supplier list also includes:
BES Systems Ltd - Technical and Electrical
Tired Industries - Technical Design and Build
PYTCH - Design and technical installation
PRG - Lighting supply and installation
Stage Sound Services - Projection and temporary structures
Raven Staging - Staging and Temporary screens
SAS Barriers - Barriers and Flooring
Sunbelt - Plant and Machinery
NRB - Radios
Jays Transport - Artwork transportation
Logistics Unlimited - Artwork transportation