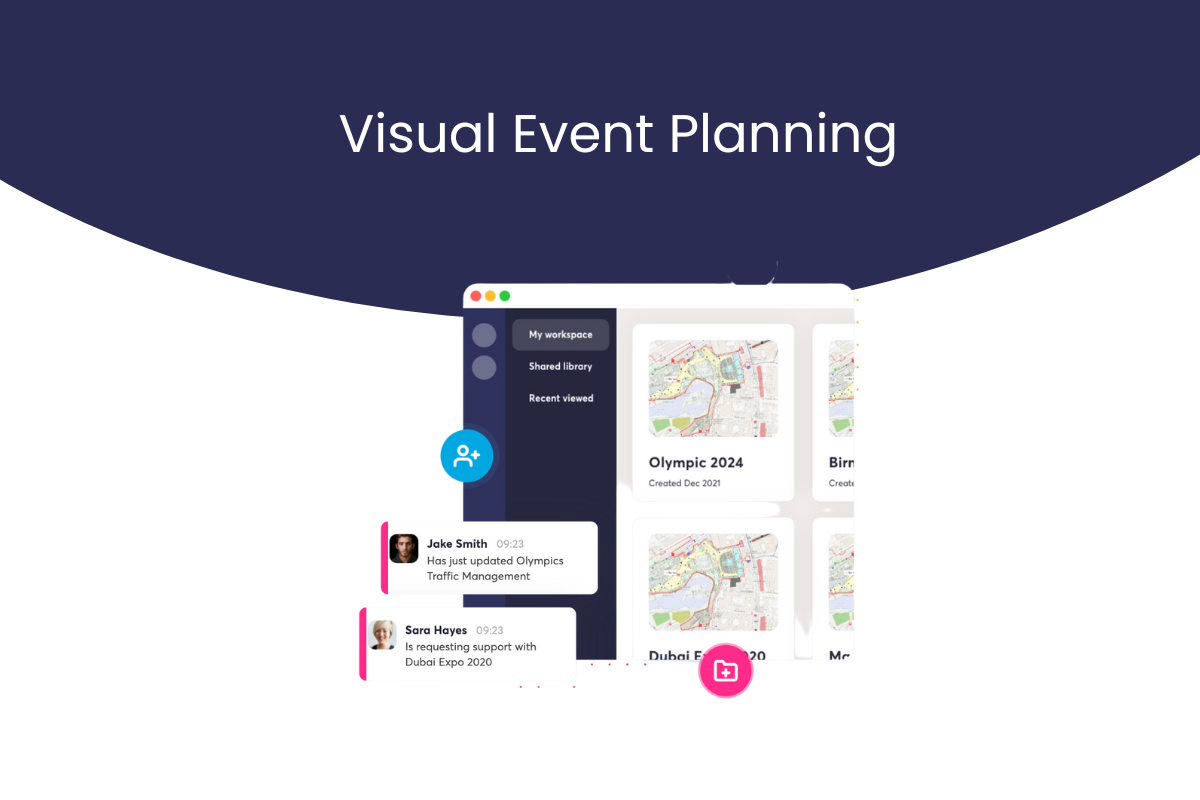 Iventis is thrilled to join the exhibitor line-up at The Showman's Show this year and is inviting visitors to meet them in the Exhibition Hall, where it will be showcasing its collaborative map-based platform for event organisers. Whether you're an individual planning an event, or part of a larger organising team, its visual event planning solution can help you design, plan and execute extraordinary events of any scale and complexity.
Event planning can be challenging. That's why Iventis has developed an easy-to-use event planning tool that empowers you to create stunning event site maps, collaborate seamlessly with your team, share plans with stakeholders, and analyse operational details, to help to make your event planning more efficient and less prone to errors.
With Iventis, event planning becomes a breeze. Here's a glimpse of what you can expect to explore on its stand:
How to create an event site map: Whether you're planning for a single site, multiple sites, or specific operational aspects such as staffing and crowd management, our platform has you covered. Build your maps from scratch or import CAD, BIM, or GIS files.
How easy it is to collaborate with your team or external suppliers: Communicate with your team members using real-time chat and tagging features. Share your site plans for feedback or review.
How to share site plans with stakeholders: Share your entire site plan or specific operational aspects with your event partners, suppliers, and stakeholders. Permission-based viewing allows you to control who has access.
How to analyse operational details and consolidate plans: Analyse plans to identify efficiency savings and fine-tune crucial operational elements like staffing, crowd capacity and movement, and journey times.
This is an excellent opportunity to see a demonstration of Iventis and witness firsthand how it can improve the efficiency of your event planning process!