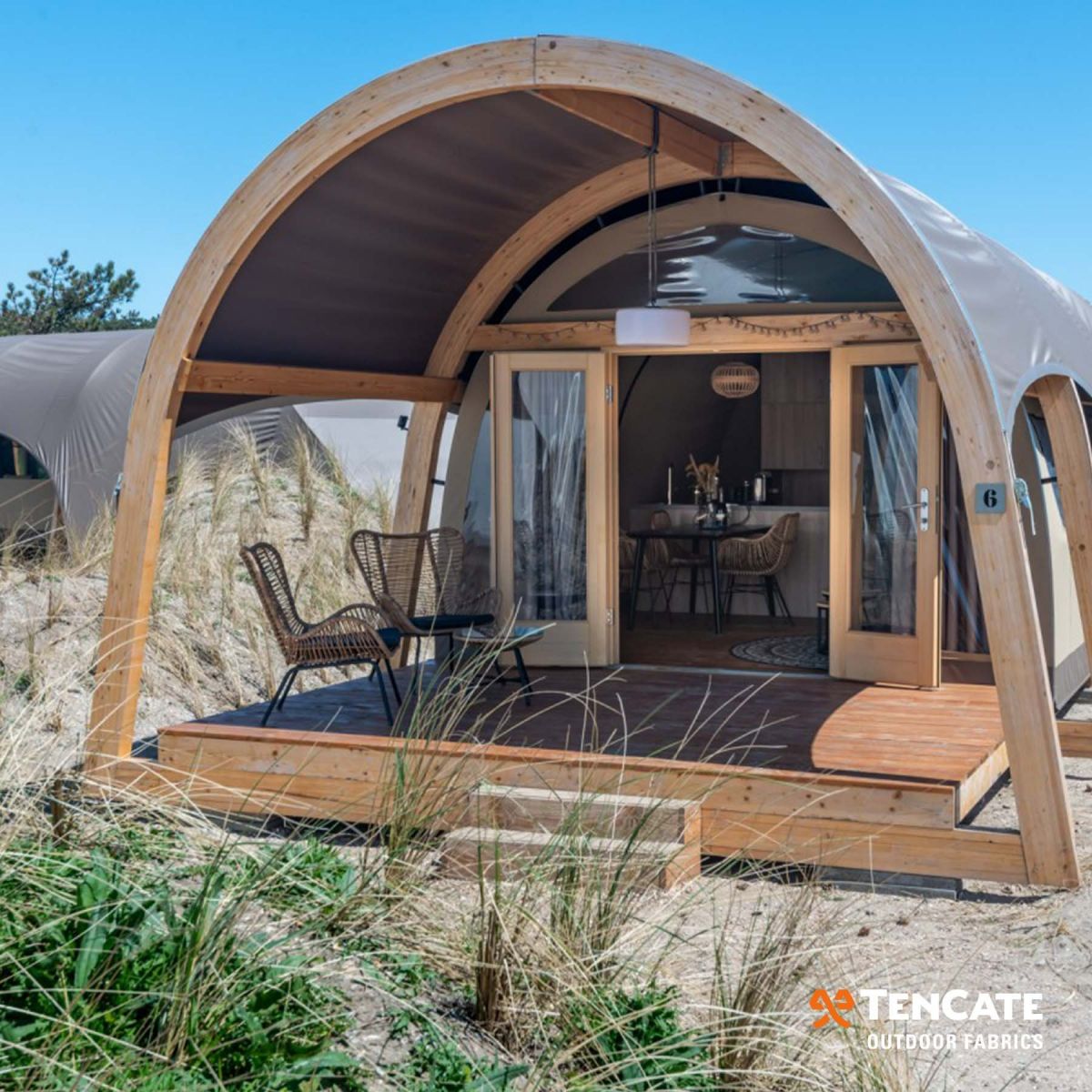 Kayospruce, a leading supplier of high-performance materials and accessories, continues to grow its product line. Established as one of the leading distributors in the UK as suppliers of technical fabrics and hardware to the leisure industries, bespoke cutting services, and expert advice.
Supplying an extensive range of fabrics for innumerable applications, from canopies in your garden to yurts at renowned music festivals, Kayospruce has penetrated many industries with its outstanding quality textiles and accessories. As the textile industry continues to evolve, Kayospruce has taken it in its stride to accommodate a growing market and are persistent in offering high quality products for the structural markets from companies such as Sauleda, Tencate, and Serge Ferrari to name a few.
Through its dedication to maintain growing demands, Kayospruce continue to deliver innovative quality textiles to the awning and marquee industry, remaining steadfast in designing and adapting products, which undoubtedly contributes to their outstanding reputation across the UK and Europe.
Established over 40 years ago, Kayospruce now occupies a 20,000 square ft warehouse along with a team of 30 dedicated staff and continues to soar with the intention to grow even further. "I began by personally visiting potential customers, so most business came from word of mouth which was great, and people loved to see and feel the cloths we had available," Ian Dawson stated, managing director and founder of Kayospruce Ltd. Dawson continued, "The core of Kayospruce will always be the marine sector, however we have since diversified by making ourselves attractive to other markets."
"The adaptability and resourcefulness of our fabrics are diverse enough to use in any application and have been tested in the harshest environments," Alison Essex added, Kayospruce's operations manager and dedicated employee for 17 years.
As a leading fabric supplier in various markets, Kayospruce continues to advise and support customers in the marine and leisure industries by supplying them with expert knowledge and materials. We are keen to see projects at The Showman's Show which showcases the capability of our products and inspires our audiences across the field.