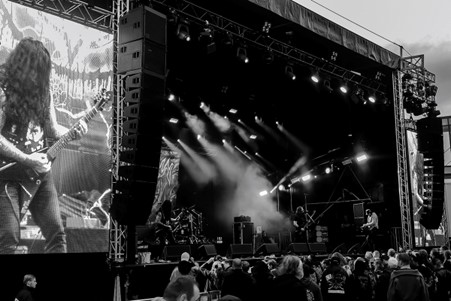 Kultour, developer and producer of smartStages and smartScreens based in Münster, Germany will return to the Showman's Show this October. smartStage is the name of its self-developed mobile stage, whilst smartScreen is the name of its mobile LED screens. Mobile stages from Kultour are quick and easy to set up and therefore very efficient compared to conventional truss stages.
On display will be its newest stage, the smartStage 120, a 12m x 10m stage with a clearance of over 7m and a roof load of over 9 tons is unparalleled in the mobile stage segment. With two people, the stage can be set up in two hours to maximise efficiencies.
Since the business began in 1994, the company has developed 16 different stages. Kultour is also one of five leaders globally with products ranging from 20 to 180 m² stage space, two innovative grandstands and three mobile video wall-systems.
The company looks for inspiration in product-based solutions that give extra value to its clients. On average Kultour's products save more than 90% time and manpower, compared with conventional systems. So, clients get functional, good looking and high quality products that work for many years.