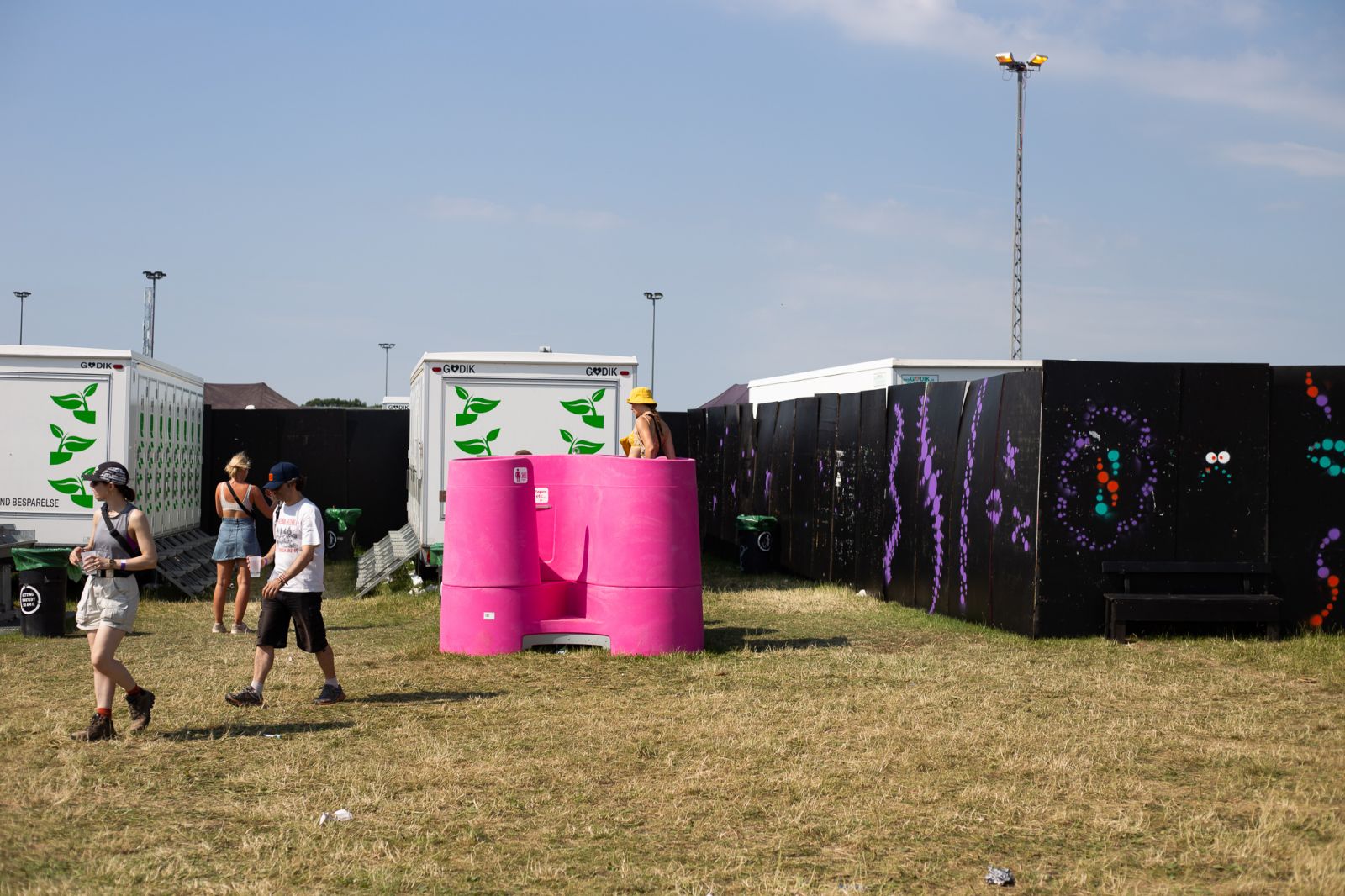 Lapee is the world's first industrialised female urinal for outdoor events and will be officially launched in the UK at The Showman's Show 2019. The Lapee has been founded by Gina Perier and Alexander Egebjerg, both educated architects from the Royal Danish Academy in Copenhagen. Their vision is to deliver women improved toilet facilities at festivals and outdoor events.
Gina and Alexander have worked together as friends and colleagues since their studies, both as student workers at the architecture office COBE and as volunteer architects for Roskilde Festival. And it was precisely through this voluntary work, as both installation designers and area planners for Roskilde Festival, that the two got the idea for what today has become the company Lapee.
From an early design stage Lapee was created for women, events, rental companies and the industry. Lapee is simply the female version of the popular gray kros urinal also called "rocket" or "tulip" which is globally distributed. It is made in the same manufacturing process ensuring it can be transported, maintained and cleaned in the same way. Moreover, Lapee is stackable, to reduce carbon emissions due to transportation.
In its first season, Lapee has been adopted by all largest festivals in Denmark, including Roskilde and made inroads into the French and Norwegian markets.
The team behind the Lapee is looking forward to exhibiting at The Showman's Show and meeting UK partners for its innovative new product.