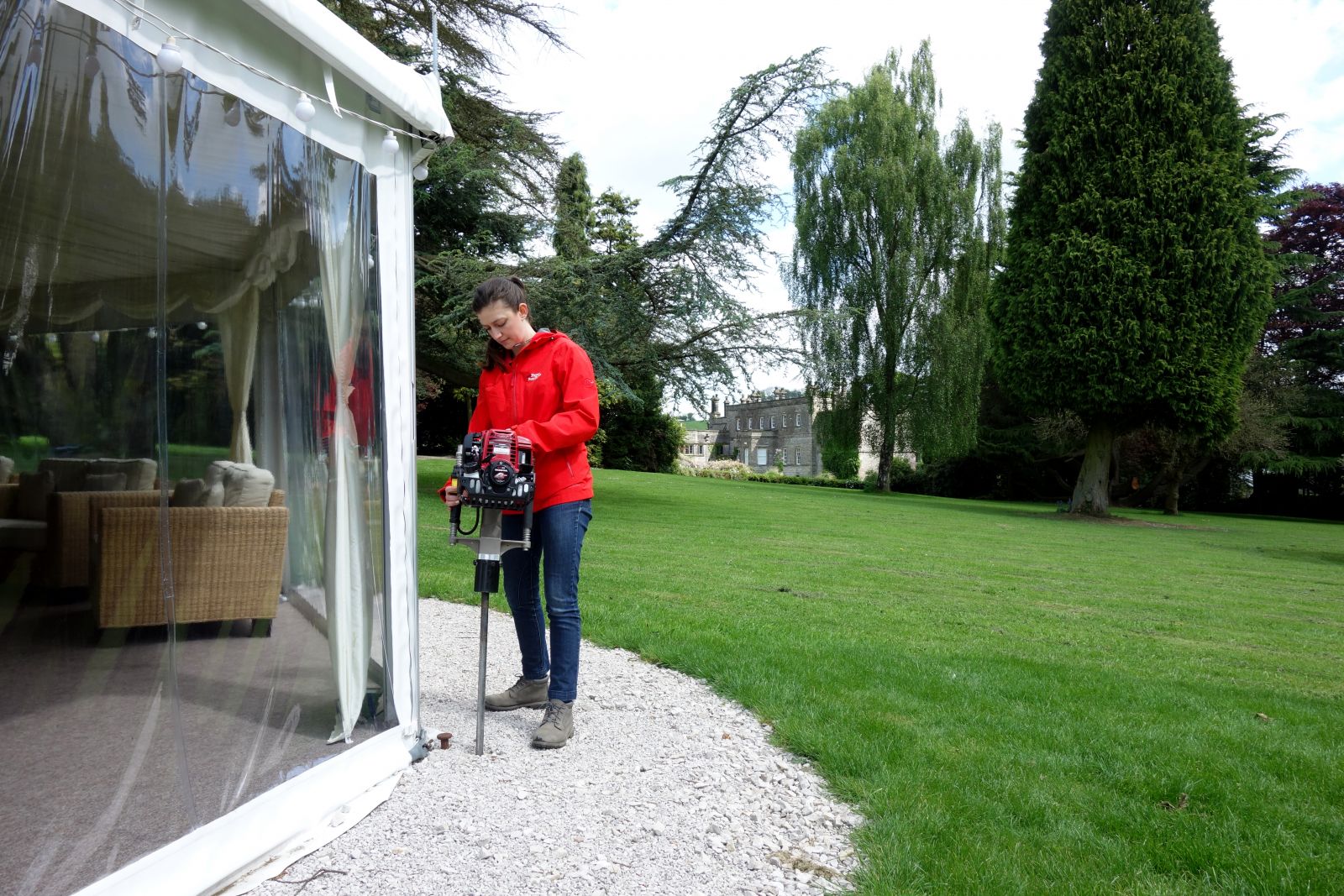 Easy Petrol Post are back at The Showman's Show for 2019 offering live demonstrations to the temporary structure and marquee companies in attendance. With claims that the installation of marquee pins has never been so efficient, the team will be on hand to share how its products can drive pins into the ground in no time.
Its marquee model has been designed to allow one man to knock any size marquee pin or tent peg into the ground up to a 60mm diameter. The high impact hammer action of 1,720 bpm will drive your pin into the ground in a matter of seconds.
Since arriving in the UK in 2010, the Christie Engineering post driver has transformed the way fence posts, tree stakes, ground anchors and marquee pins are installed. Powered by a 4-Stroke Honda engine and engineered in Australia you can trust the performance and reliability to be of the highest standard.
After undergoing a remodel last summer, all marquee model machines are sold with a custom adapter that suits a range of pin profiles including: mushroom head pin, double head pin and bent over pin. The team at Easy Petrol Post Driver can also convert the regular post driver, if purchased previously, to a marquee model for a small fee.
The versatility of this market leading machine is proven in the wide range of sectors it covers, from festival and fair organisers to wedding marquees and outdoor events.
Additionally, a 3-year commercial machine warranty is offered on all new machines with any servicing and repairs carried out by the European Distributors, Easy Petrol Post Driver, at its head office in Sheffield.