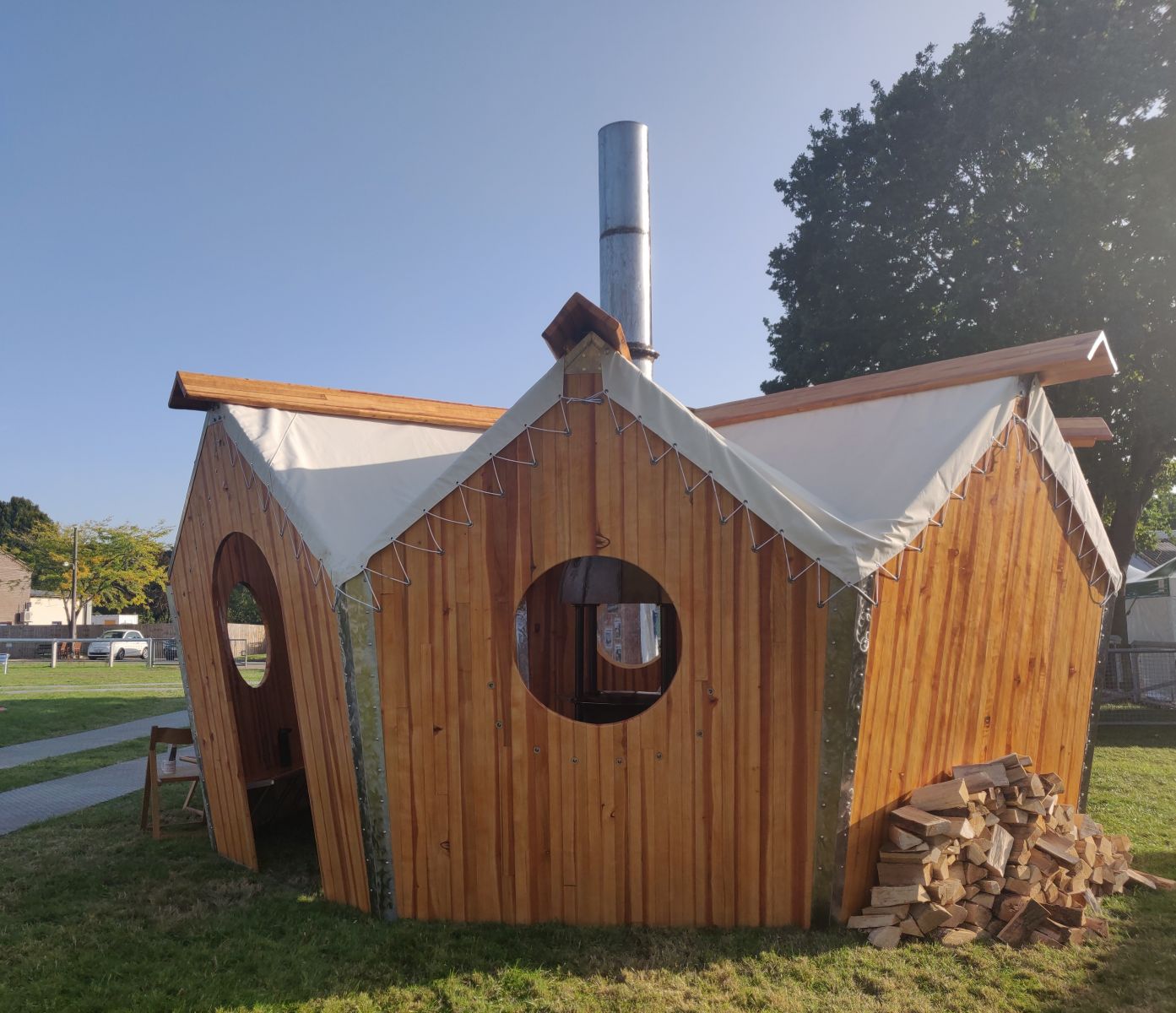 The Magic Teapot, established in 2017 as a touring acoustic music venue, has been going from strength to strength. It began the year looking forward to the 20 festivals and events booked for 2020, and were gearing up to build a second structure to enable it to keep up with demand. Lockdown happened and the second structure was no longer needed for this year.
Many people had admired the original structure and enquired as to whether they were available to buy. With this in mind, the Magic Teapot team decided to take a chance and try building them to sell. A new name was needed and as the structures look like crowns, they wanted something like crown but an original word, and so the Qorone was born! The Q is pronounced like a K.
Available in 13 sizes, using different numbers of the same sized walls, Qorones range from 8 walls / 5m diameter for use as cosy glamping accomodation for a couple or family, through to the original Magic Teapot size, which has 12 walls and is 8m in diameter (and can fit over 100 people all singing and dancing on the benches!), all the way up to 20 walls / 13m diameter which would easily seat 150 for dinner and would be perfect for weddings or covered garden dining at pubs and restaurants.
Qorones are hand finished with great attention to detail and given three coats of hi-tech exterior varnish. With the easily removable roof and the fire or woodburner centrepiece they can be used all year round and each one will last many decades with very low maintenance.
Even though the Qorone business is taking off so well, The Magic Teapot crew can't wait to get back to doing events once the virus is under control!