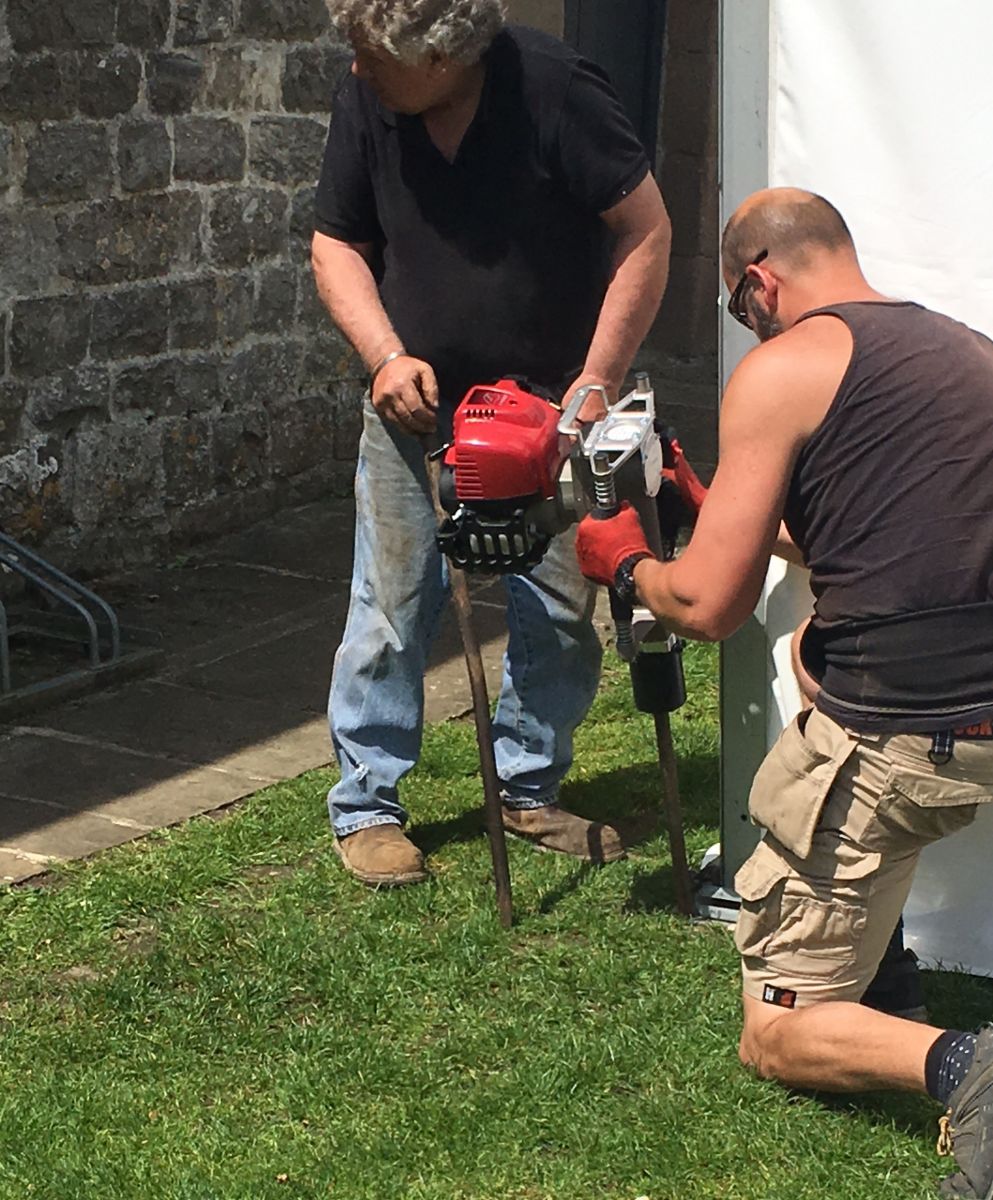 Come and have a go on the high-quality reliable Easy Petrol Post Driver at The Showman's Show. The team will be demonstrating the must-have tools for event contractors and marquee installers. With a proven reputation at events, festivals and exhibitions worldwide, it delivers the fastest work rates taking as little as 10 seconds a pin.
It works on all types of marquee pin types and fence post sizes. It comes with a bespoke marquee adapter designed, and custom built for your pin sizes - mushroom, double or single, hook pins or rebar.
Come and try the Easy Post Driver and see just how easy it is to use. It's not back-breaking simply hold the Easy Driver top handle when driving pins down to the ground level. It drives flush to the ground for maximum safety and minimum trip hazards. Suitable for all your events crew to use with a fail-safe reliable Honda 4-stroke engine in a safe secure box.
Knowing that many event contractors already work with an Easy Petrol Post Driver across the UK, the company has launched a competition ahead of The Showman's Show. Send your best working pictures of your post driver on site to Laurie in the next few weeks via email laurieanthony@spapowermachinery.com The winning photo will be selected and showcased on the company's stand at The Showman Show.
You can see the Easy Post Driver in action
Visit stand 209, Avenue D.