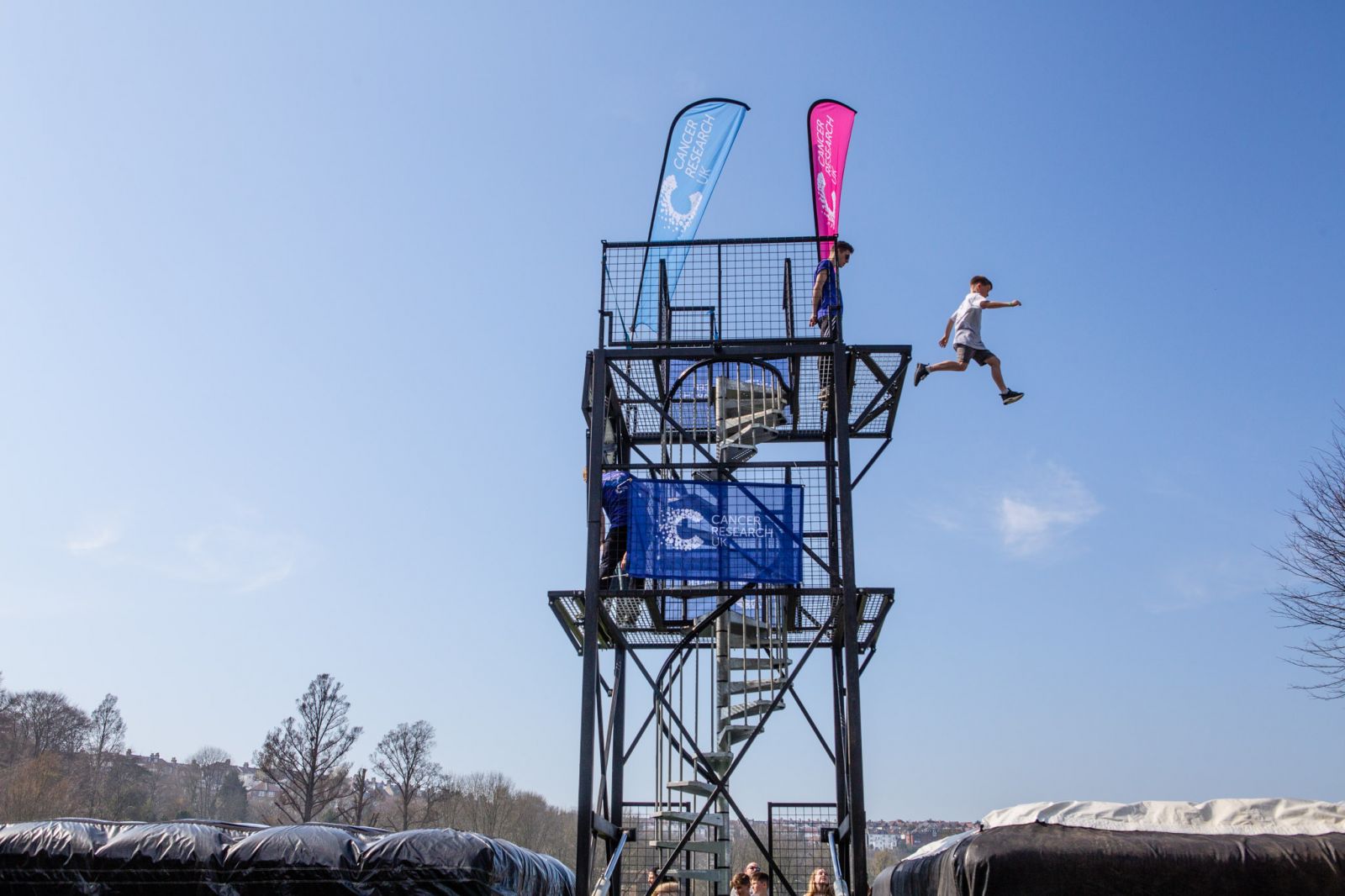 Looking for exciting new entertainment solutions for your events, then a visit to TheAirBag.net stand at this year's Showman's Show is a must! Its Freedrop experience gives your event goers the opportunity to release their inner stuntman by jumping from a tall tower and enjoying the ultimate land-based freefall experience. TheAirBag.net's bespoke tower has platforms at 3 metres and 7 metres, the professional grade stunt bags make the landing safe.
Freedrop quickly becomes one of the main attractions at any event as people just love the tension of watching someone stand on the edge of the platform - will they or wont they jump! Equipment is supplied with hosts who are on hand to build the tension and provide commentary on the proceedings - encouraging tense silence and then unleashing the cheers of support.

Sponsors love it as well as they can have their brand displayed above the platform where all eyes and cameras are focussed. The company can also provide stunt shows with all of its packages to add a bit of additional entertainment to the offering, performing exhilarating shows at intervals to suit.
Also on the stand will be one of the company's eye catching Landrover Defender DJ Trucks complete with DJ On board mixing a suitable soundtrack that adds to atmosphere.

Make sure you pop along and have a go yourself. TheAirBag.net is offering a 10% discount off your first booking but only to those willing to jump from its highest platform!