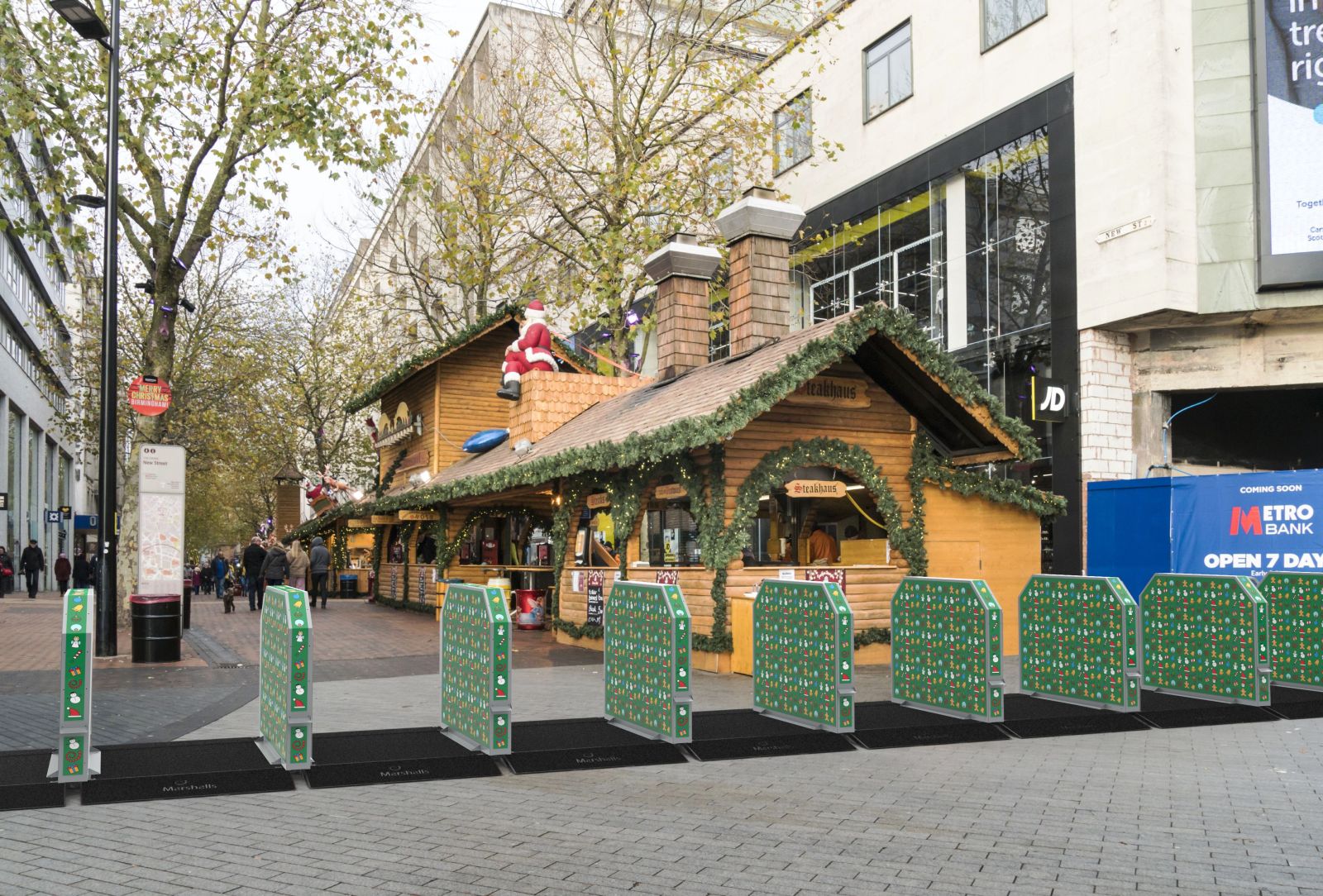 Marshalls Landscape Protection, a division of the FTSE 250 paving supplier Marshalls, has developed a solution for protecting crowds of people gathering at events, such as sporting fixtures or Christmas markets, against the threat of terrorist-borne vehicle attacks or accidental collisions.
The RhinoGuard® Steel GateKeeper® offers a product that is engineered and tested to be able to stop vehicles without being excessively weighty. It has been developed specifically to avoid supposedly non-permanent measures remaining in place for years on end. It is an agile and truly temporary solution which will be effective while in place, but also quick and easy to remove after an event has finished.
Offering protection against vehicles weighing up to 2.5 tonnes travelling at 30mph, GateKeeper® is surface-mounted and doesn't need to be anchored. It also doesn't rely on kerbing or any other structural aids, giving users complete flexibility on where they are positioned. The modular and lightweight design means it can be lifted and installed by a team of four, and individual elements of any installation can also be removed at any point to provide immediate access to emergency services vehicles.
It is also fully galvanised to give long-term protection against corrosion and available with the option of powder coating and branded customisation tying in to the Marshalls commitment of making people feel safe… not scared. Busy public spaces and areas that attract high footfall can be protected when required without marring their aesthetics and the ease with which residents and visitors can flow through them all year round. It's essential that decisions on security don't come simply down to cost and availability, and the GateKeeper® system offers the perfect solution to protect our most popular spaces and keep security out of sight and out of mind.