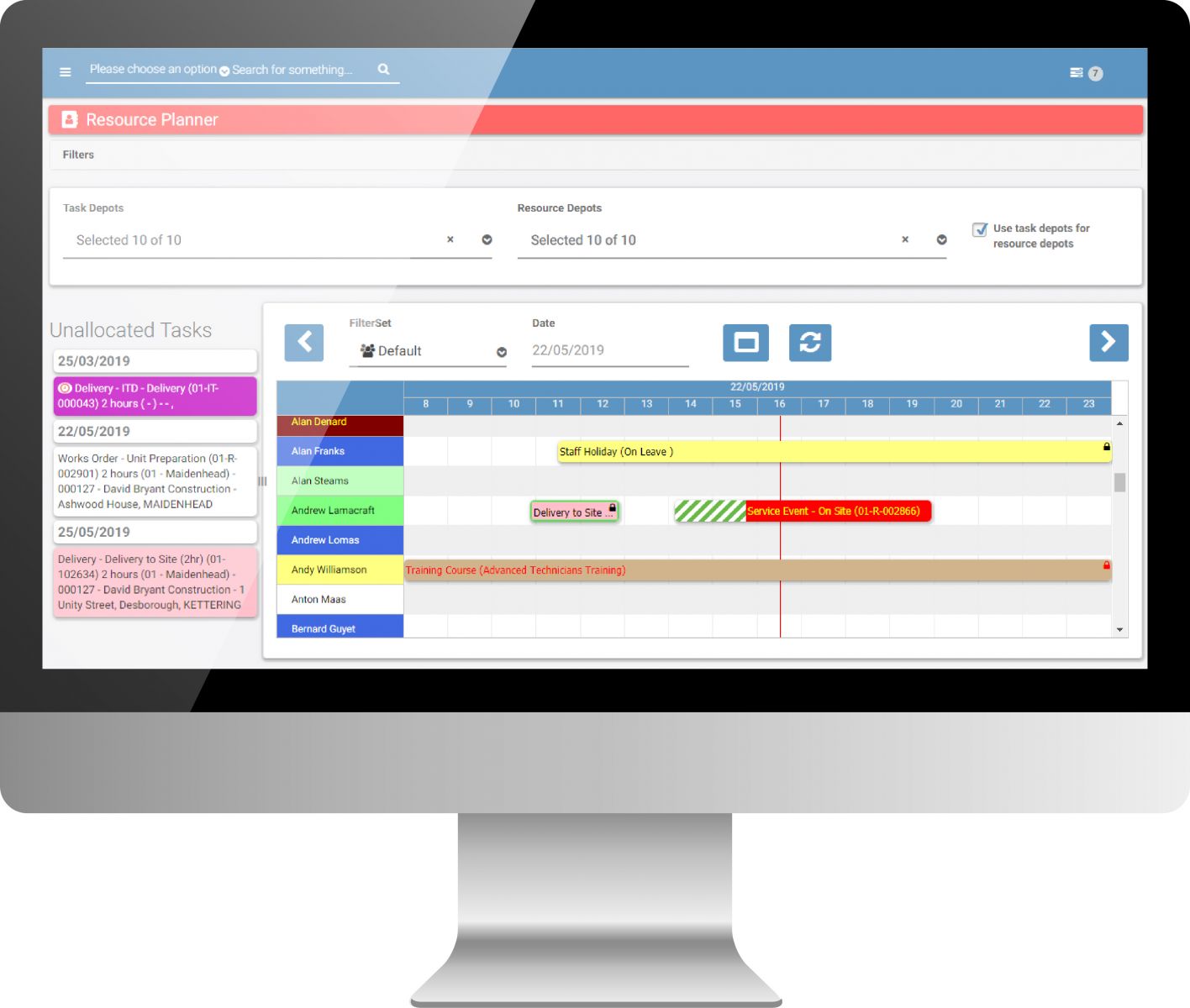 MCS refreshes its Resource Planner with the aim of helping event hire businesses increase their productivity. The new MCS Resource Planner, to be demonstrated at The Showman's Show 2019, enables event hire businesses to accurately plan their resources, from the availability and workload of its teams, to estimated journey times and task optimisation.
Being able to visualise your future resource demands as well as receive live status updates of workers in the field, event rental companies can make sure that their deadlines are consistently met.
Allocating the right employee with the relevant skillset and qualifications means that a rental company can ensure they deliver fantastic customer service and get the job done right first time. The newly refreshed Resource Planner from MCS also enables tracking and monitoring of milestones and deadlines to give a better understanding of how well resources are organised. This gives the event business a clear view of what can be better organised to reach deadlines and do more business.
Nick Thomson, sales director for MCS, comments: "The MCS Resource Planner helps teams to collaborate enabling a rental company to respect their customers' deadlines. Planners can match tasks to skill sets, and be able to handle their ever-changing priorities with ease. They'll get happier, more engaged team members and the company can give superior levels of customer service."
With a comprehensive resource planner, a hire company is able to accurately plan tasks ahead of schedule and make any ad-hoc amends or additions to resource schedules to ensure jobs are always completed on time. An enhanced feature of the new MCS Resource Planner automatically calculates journey times between jobs for faster, more accurate planning. This also gives a view of where resources could be better utilised or where gaps could be filled with other jobs awaiting completion. Giving your mobile workers the edge.
With the MCS Resource Planner, rental businesses can take full advantage of mobile apps for their workers on the move. Delivering transport and workshop tasks directly to workers mobile devices ensures that your engineers and drivers have all the information they need regardless of where they are.
Visit MCS' stand in the exhibition hall to see the new and refreshed MCS Resource Planner in action and find out more.