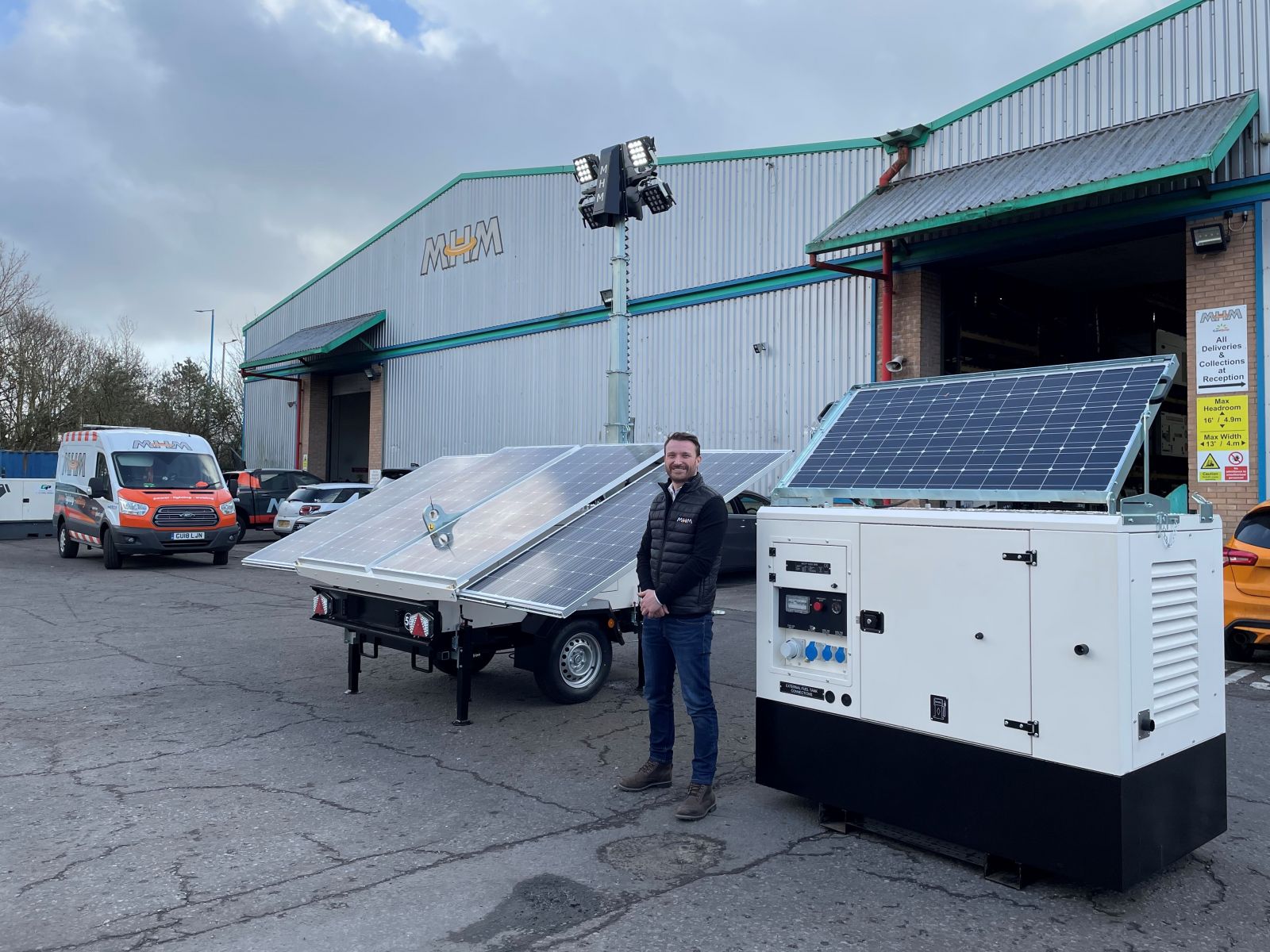 Many hire firms relied on the services of MHM Rehire, the dedicated division of MHM Group which is only available to genuine hire firms in the UK and Ireland, to boost their own essential operations during the pandemic. Delivering power generation, solar-hybrid-technology, fluid storage, lighting towers, and product related accessories, all products that were in demand.
Having access to available machinery became vitally important and MHM quickly resolved to remain open for business and took all necessary steps to ensure that they were working as safely as possible. This included implementing digital video conference meetings for internal sales meetings and with external customers and partners.
The use and applications of telematics was increased to monitor its rental fleet, enabling its team to track and trace all deliveries internally. This ensured thorough remote fleet management and meant that all in-house servicing and full fleet management was guaranteed. All service schedules were completed, to keep the fleet fully functional and to the correct standards.
MHM Group as a whole also continued to make advancements in product development with new equipment and services added to its portfolio and a new division was formed – The MHM 360 Asset Finance Service.
The company has also recently joined three trade associations – the MPBA, the Supply Chain Sustainability School and the Greener Festival Association with an aim for cleaner, more environmentally safe ways of working aligned with MHM's solar and hybrid technology ranges of generators and lighting towers.