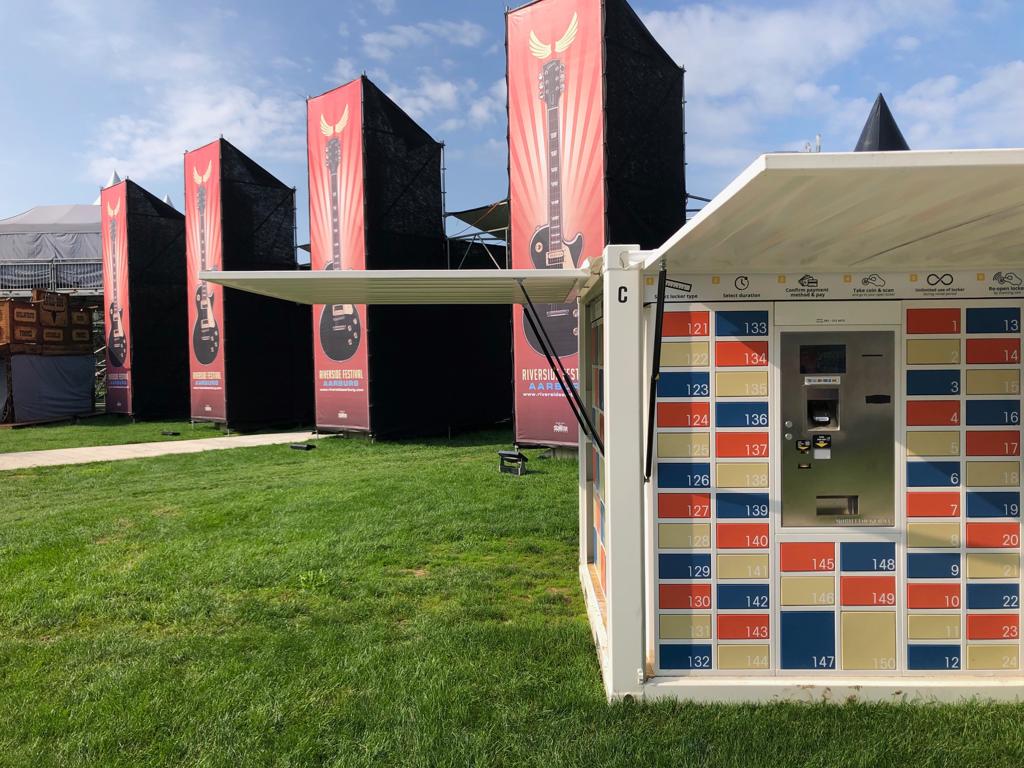 Mobile Locker has announced its entry into the UK market, with a, as yet undisclosed, new local partner. The announcement comes at a time of significant expansion across Europe for Mobile Locker following recent partnerships in both Switzerland and Poland.
Mobile Locker started as the brainchild of Jef Van Hyfte and Koen Mortelmans with the intent of offering a safe solution to store valuables on beaches. The company's locker units and operating systems soon developed into high-tech storage solutions which can be adapted for a variety of purposes and locations. Now, five years later, the Belgian technology company, has a global presence with units located in Europe, the US and South America.
It's premium fully automatic, IoT locker systems are bringing security to public spaces, transport hubs (including key international airports and train stations), e-delivery companies and most of all to major outdoor events. In 2019 alone they're servicing over 200 festivals and events all over Europe.
Commenting on the move into the UK event market, Jef Van Hyfte, founder and director of the company said: "The UK has an exuberant festival scene and we believe our product has great potential here. It was always our dream to be able to cater to this market, but we needed a strong local base to service the UK. Hence, we are very excited to finally introduce our products here thanks to this new partnership."
The mobile units are equipped with state-of-the-art software that offers real time transparency to both Mobile Locker and event organisers, and this has revolutionised the locker market. Thanks to their plug and play characteristics making installation quick and easy, all the hassle is taken away from the organiser.
Chief of events, Kris Joosten, confirms that there are many advantages for organisers: "Previously, lockers often had to be placed inside tents, which needed to be built days in advance whereas we install our outdoor containers in less than two hours and they're ready to roll. Another real bonus for event organisers remains the live sales tracking tool which gives them a clear insight in the locker sales revenue and usage."