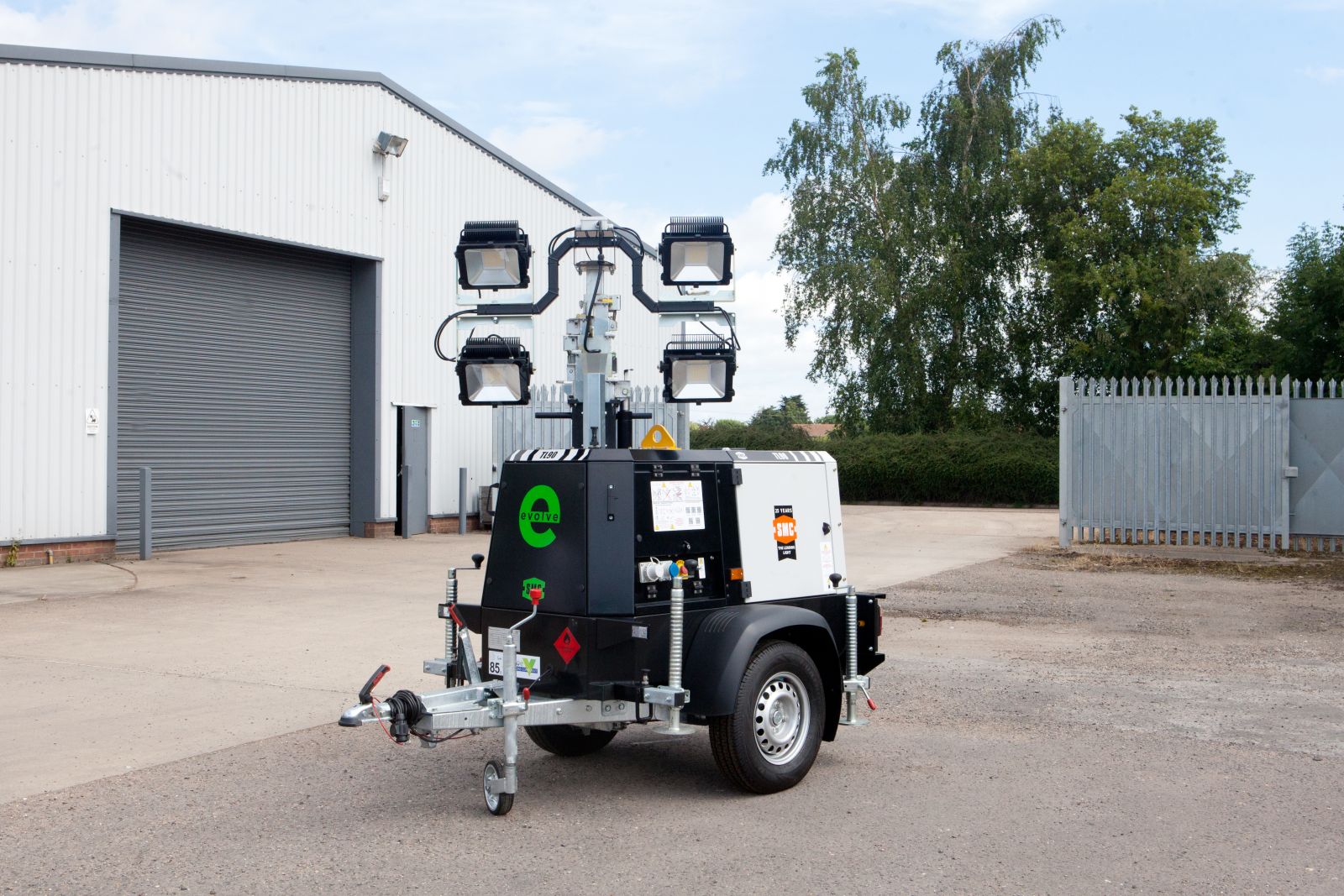 Morris Site Machinery will be showcasing its largest range of eco lighting towers, including two exciting new models for the events sector, at this year's Showman's Show.
Accordingly, its stand on 16th - 17th October will have a distinct 'green' theme complete with grass sofas and even a sunshine blimp ensuring show goers across the Newbury Showground can find the best event lighting and power.
Responding to increasing environmental demands from event organisers, the UK's number one manufacturer of mobile lighting towers has developed a range of reliable machines that are super silent and energy efficient.
Making its Showman's Show debut will be the SMC TL60 Solar Trolley, a 100% solar powered, easy deployable unit which produces zero noise and zero emissions. Designed to be manoeuvred by a single person the TL60 Solar can fit through a standard internal doorway and can fit 30 units onto a Euro Trailer – ideal for reducing the carbon footprint of transport and logistics.
Also being introduced to the events sector, the SMC TL90 Evolve is set to be this year's stand out model for the 25-year-old SMC brand. The ergonomic machine is easy to service, has a fuel efficient run time of 185 hours and can be fitted with three different lamp head options. The options include the standard four LED lamp head, the revolutionary anti-glare Halo lamp head and the six LED lamp head which makes it the brightest lighting tower ever produced by SMC.
The SMC TL55 range, including Solar and Battery mobile lighting towers, will be on display completing the spectrum of environmentally friendly machines. When fitted with Passive Infrared Sensors, the TL55 Battery can run for up to 500 hours on a single 11 hour charge, while the TL55 Solar can run indefinitely in the correct circumstances.
Richard Denholm, UK sales director, said: "Our design team are constantly looking at ways to improve our machines, be that the shape to make them more streamlined for towing, or reducing their size to make them more compact and easier to transport. Reducing environmental impact is on the agenda of many events across the country and we are proud to be able to stand with them and assist in this endeavour."
Rounding off the stand at this year's show will be the SMC SL80 Pallet. 22 units of this eight metre, highly transportable lighting tower can fit on a Euro Trailer.
Morris Site Machinery is part of fifth-generation, family owned and run business group Morris & Company, which is celebrating its 150th anniversary in 2019.
Morris Site Machinery can be found on Avenue B at The Showman's Show.