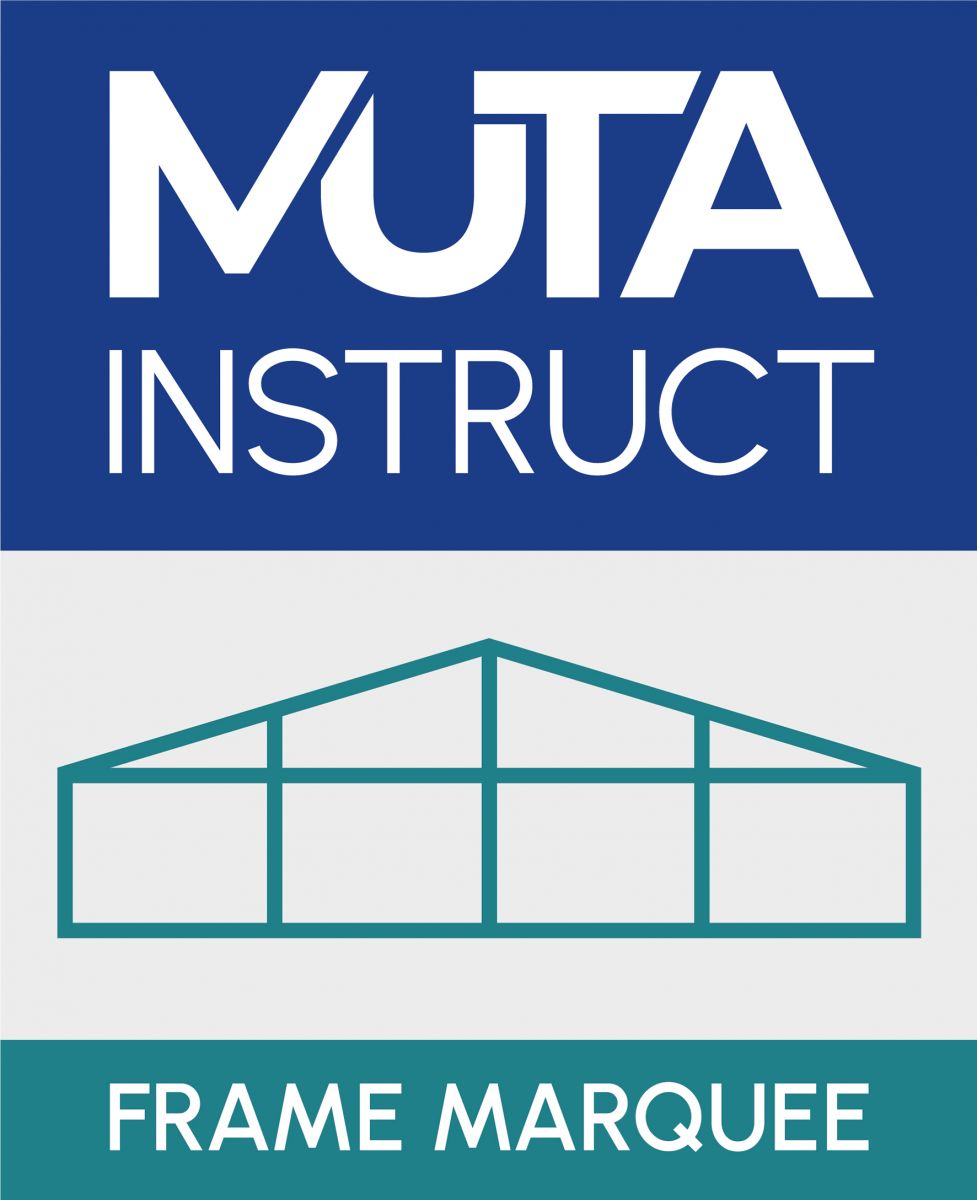 MUTA announced the launch of MUTA Instruct – Frame Marquee training course at its Members' Day, held at Silverstone Circuits on 9th March.
The course, which is for crew members and new starters, is intuitive and engaging thanks to the input of industry experts and online training specialists.
With four key modules and videos throughout, the course covers the fundamentals of how to erect a frame marquee safely and effectively.
At the end of each module, candidates need to complete a short series of assessment questions before progressing. If the candidate answers the questions correctly, a certificate will be issued at the end of the course.
The course costs £29.99 (+VAT) per user for MUTA members and £39.99 (+VAT) per user for non-members.
The course has been in development since July 2022 with MUTA's training working group (TWG) overseeing the progress.
The TWG comprises Lee Dalton of Roder UK (TWG chair), Garry Chapman of Highfield Event Group, Tim Hall of Neptunus, and Tony Perfect and Joe Chalk of MUTA.
TWG chair Lee Dalton said: "I'm delighted MUTA has expanded its range of training courses. MUTA Instruct – Frame Marquee is quick, affordable, easy-to-access and most importantly, it gives business owners peace of mind that their teams have received formal, industry training.
"I'd like to thank my fellow team members on the TWG for their efforts, MUTA's Executive Committee for its backing, and the Event Industry Forum for funding 50% of the development costs.
"I hope that with the support of MUTA members, and the wider temporary structure and events industry, we will be able to continue to develop sector-specific training opportunities."
To read more about the course, please click here.