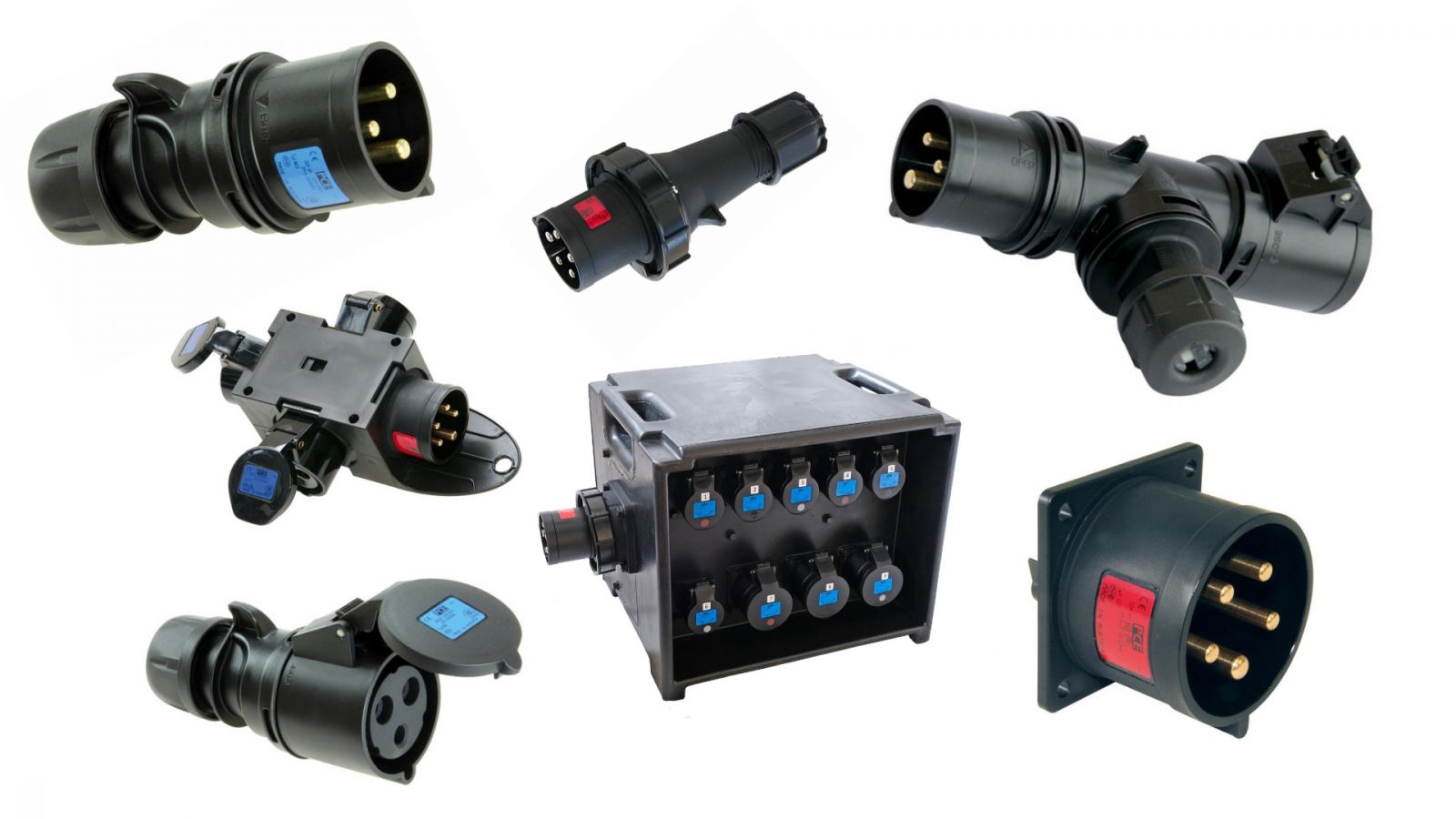 The Showman's Show is a firm favourite with KES Power & Light Ltd who are really looking forward to returning to the event this October to showcase its new products, catch up with customers and meet a few new ones.
Its brand new KES Power and Light and PCE midnight range of black industrial plugs, sockets, adaptors and electrical distribution equipment will be on display. The range has been launched to complement existing distribution products widely used throughout the events industry.
There has been a small range of industrial plugs and sockets available in the midnight for a number of years now which have proved popular for events. Working alongside PCE, KES Power has been able to extend the range into electrical distribution and increase the amount of plugs and sockets available.
Other new products on display include the Merz distribution box, a larger piece of equipment that comes complete with nine outlets, all circuit breaker protected; the Imst and Ischl, medium size distribution boxes include up to eight customisable outlets and the St. Anton, the smallest circuit breaker protected distribution solution. Each has the ability to blend into any situation and to be stacked, allowing users to create banks of electrical distribution to meet their exact needs wherever needed.
If you're looking for electrical equipment to meet your event power requirements then a visit to KES Power's stand is a must.