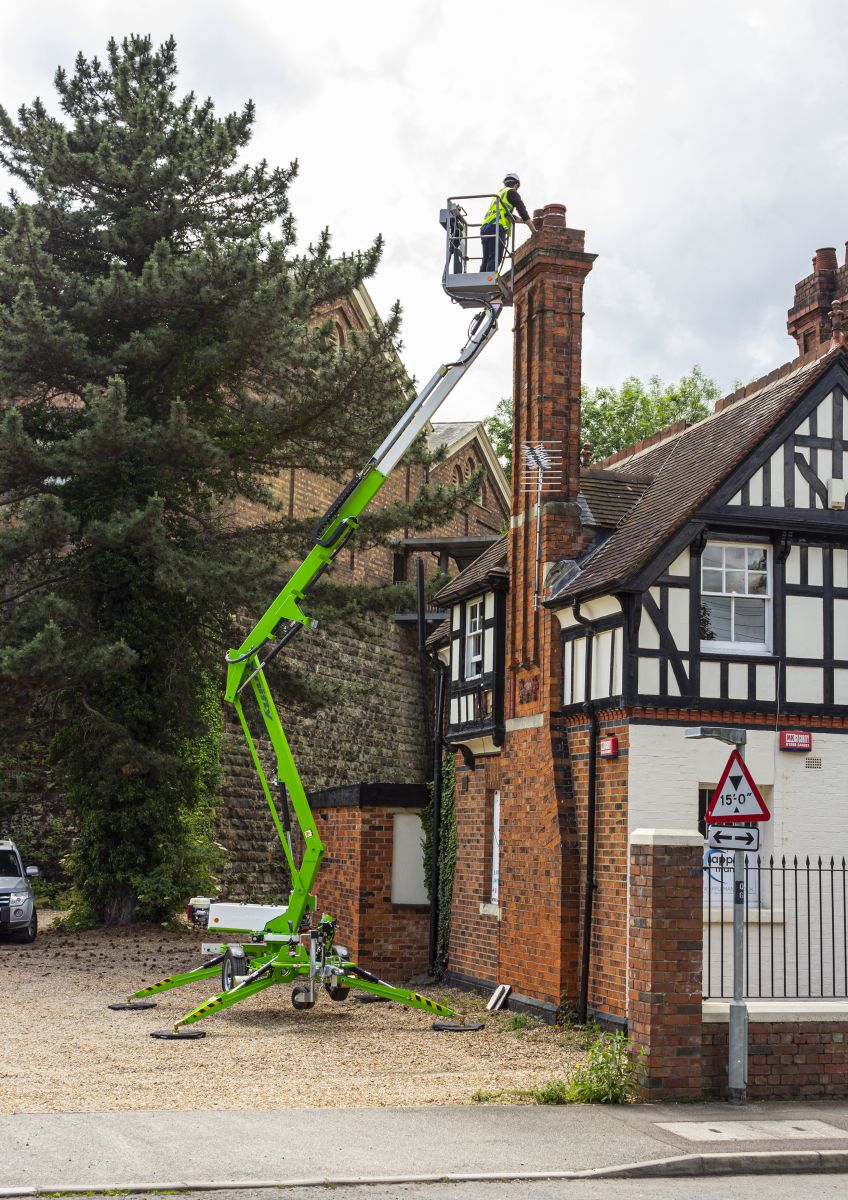 Niftylift manufactures compact, low-weight articulating booms offering maximum performance and minimal environmental impact.
With years of experience, the company understands the importance of performance, reliability and excellent after-sales support, and these values guide every aspect of its operation.
At this year's Showman's Show, the company will be exhibiting its Nifty 120T, a compact, road-towable cherry picker with a 12m working height and a 6.1m working outreach. The 120T delivers unrivalled working outreach, especially at lower levels where needed most, making it the ideal replacement for ladders and scaffolds. The 120T is battery-powered as standard for clean, quiet operation, but is also available with petrol, Diesel or even our versatile Bi-Energy power, combining battery and an engine for the best of both worlds.
Its machines have working heights from 12m to 28m, with class-leading outreach and many innovative features. Their low weight and compact dimensions allow them to operate in more locations and can often be moved on smaller vehicles, reducing transportation costs and emissions.
Every Diesel engine it fits is Euro Stage V compliant and it also offers a range of super-efficient second-generation Gen2 Hybrids, including an electric-only mode for fume-free operation.
For the ultimate in green performance, there's also an all-electric range. With outstanding battery performance (in some cases of more than four days per charge), they're clean, quiet, supremely versatile and available now!
If you want to learn more about how Niftylift's cost-effective, efficient and environmentally conscious machines can help you, please visit its stand at the show where its team will be pleased to discuss your requirements.