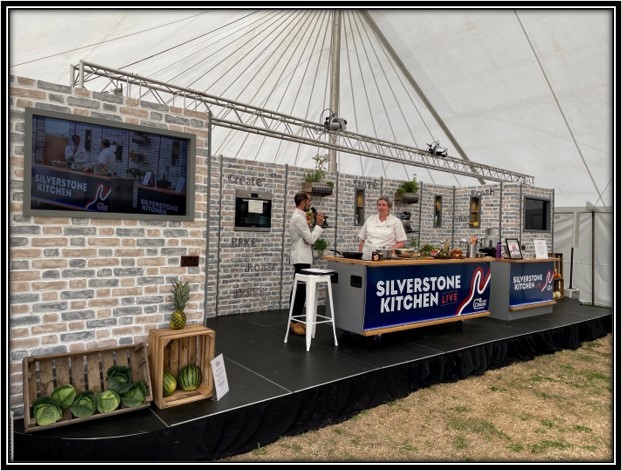 On Stage Kitchens is delighted to be attending the much-anticipated Showman's Show for the first time this October. Having been involved in the events industry since 1997, it has an abundance of experience and knowledge along with heaps of enthusiasm for all things live – so they'll be in great company!
It offers a range of premium demonstration kitchens and mobile cookery workstations, alongside stage and production equipment for exceptional culinary theatres. Over the past few years, it has introduced kitchen demonstration units and worked with chefs all over the UK and Europe at a wide assortment of events.
With a variety of cookery demonstration work stations available, supplied with front-facia food graphic panels, which can be fully customised with any branding, units start at just one metre wide, so a solution can be found for any space. Whether you require gas or electric, AV screens, a PA system, chef kits, multi-live cameras or a full stage set with crew, On Stage Kitchens can really make it work. The company also has towable trailers, allowing them to pull up wherever you may need us.
With live cooking demonstrations on both days of The Showman's Show, the team is hoping to show you what they can do, and how they make things work, as well as answer any questions you may have. They'll also be offering delicious, freshly cooked samples, and hot drinks throughout.
If you'd like any more information, a friendly and open chat, some tasty morsels or just a nosey, do pop by!