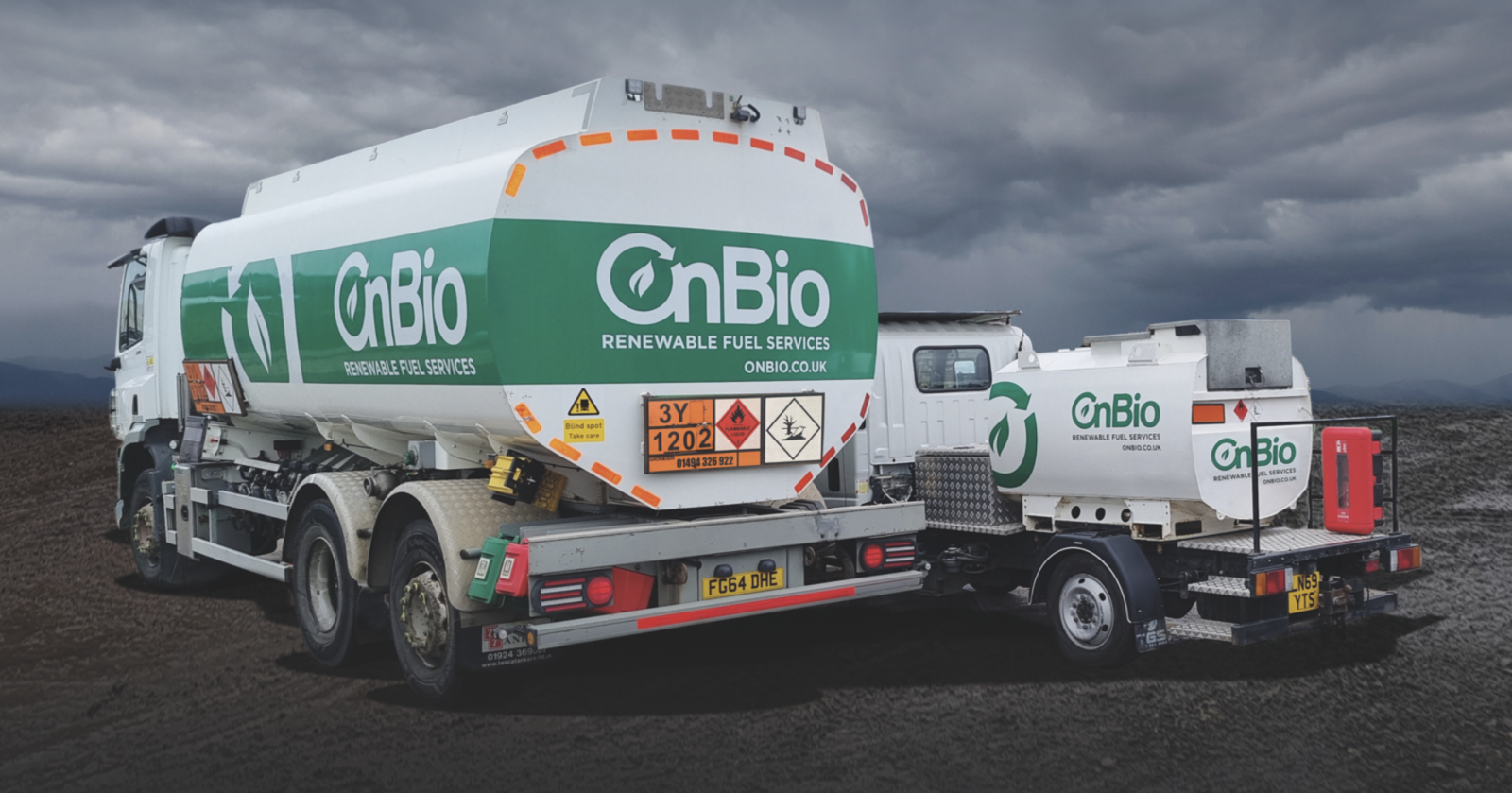 OnBio was set up in 2014 to encourage the take up of emerging renewable technologies and demonstrate to the film, TV and events industries that there were sustainable ways to run plant machinery.
This is OnBio's first year at the Showman's Show as an exhibitor and it is looking forward to showcasing key services:
Renewable Fuel Deliveries:
OnBio was the first UK plant hire company to run all its workshop and marquee heaters on 100% sustainable fuels and has now grown to become one of the UK film & TV industry's most trusted sustainable fuel suppliers. With a growing fleet of fuel delivery trucks from 3.5T to 26T fuel tankers OnBio is able to offer a truly personal and reliable service. With its incredible customer service and commitment to not selling fossil fuels, OnBio is a market disruptor with a social environmental conscience.
Sustainable Industrial Heating & HVAC
OnBio is able to radically reduce its clients' carbon emissions and play a significant role in the sector's transition away from fossil fuels, by running its heating, cooling and power generation equipment on 100% ISCC & RFAS certified renewable fuels.
Recycled Silent Battery Power
Recently, to help small events move away from their reliance on 6kw petrol engines, OnBio has developed a powerful 10kWh battery unit called the 'Orb', using second-life electric car batteries, the Orb is able to supply silent emission-free power wherever it's needed. The Orb is a true workhorse of a mobile battery, build to withstand any UK weather conditions. From heavy rain to summer heatwaves to the depths of winter, the Orb delivers maximum power every time. The Orb is also designed to be easily moved about on any terrain. Its low centre of gravity and soft wheels make navigating muddy fields or gravel driveways a doddle.
Come and meet the OnBio team at Avenue D, stand 221.