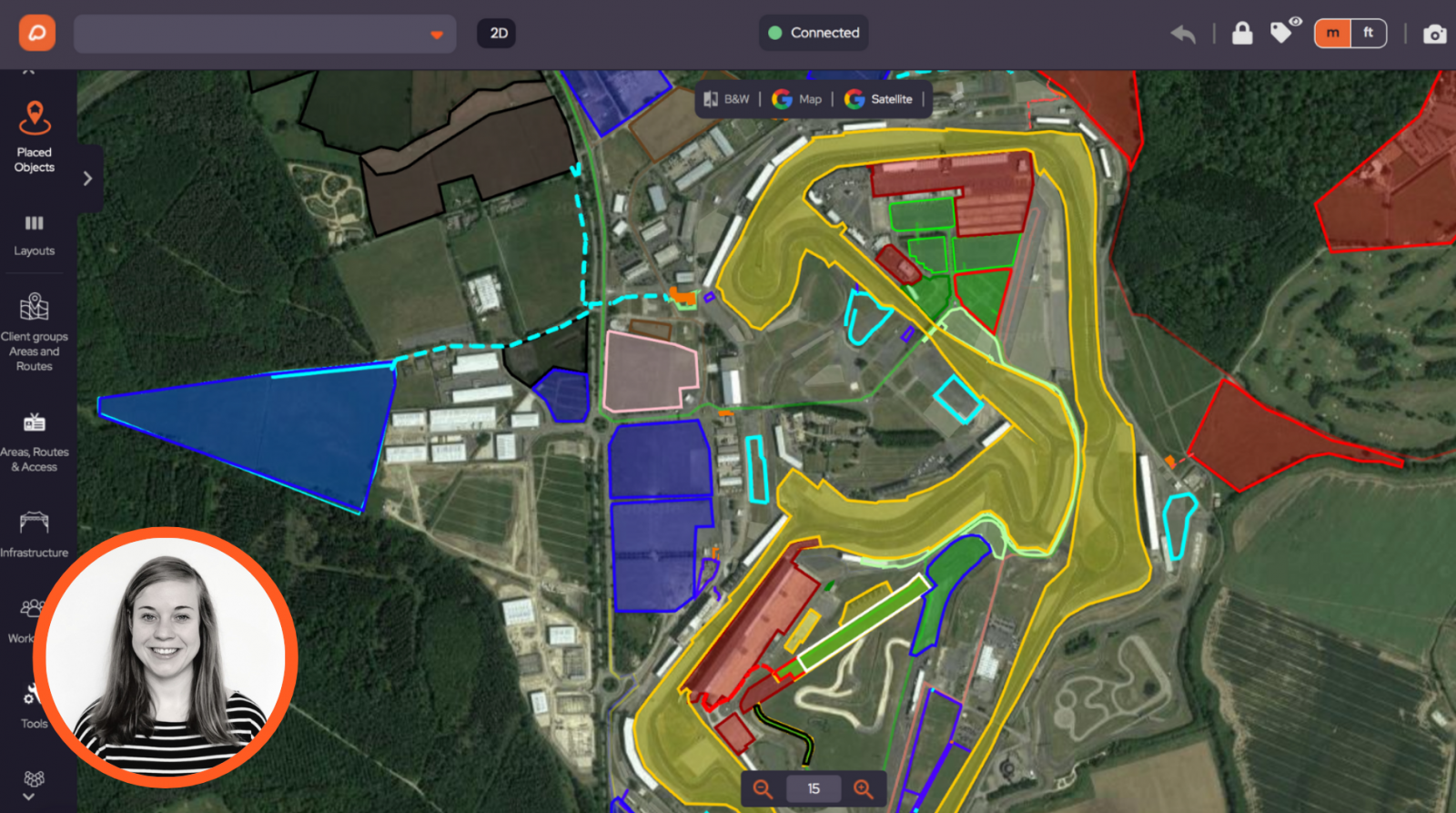 OnePlan is the event site planning platform that lets you map and plan events, together - and for the Showman's Show this year the company has a special offer! Trusted by 15,000 shows and festivals worldwide, it's easy-to-use, GIS accurate, and your first event is free!
Exhibiting in the Exhibition Hall at The Showman's Show 2022, OnePlan is offering visitors access to one of its event site design specialists, Alice, for any support you need in designing your site in OnePlan. Perhaps you're short on time, or want your site designed quickly and accurately. Alice is here to help.
Send your plans or ideas, and Alice will start working on them now! You can provide OnePlan with any existing or previous site designs in any format (even on paper!) and it will create it for you in OnePlan. Alice has most recently done this for the Commonwealth Games in Birmingham and is an expert in event site planning.
To take advantage of this exclusive offer for the Showman's Show, email hello@oneplanevents.com with 'Alice' in the subject line and a team member will be in touch to follow up.
Visit OnePlan in the Exhibition Hall, stand 44.