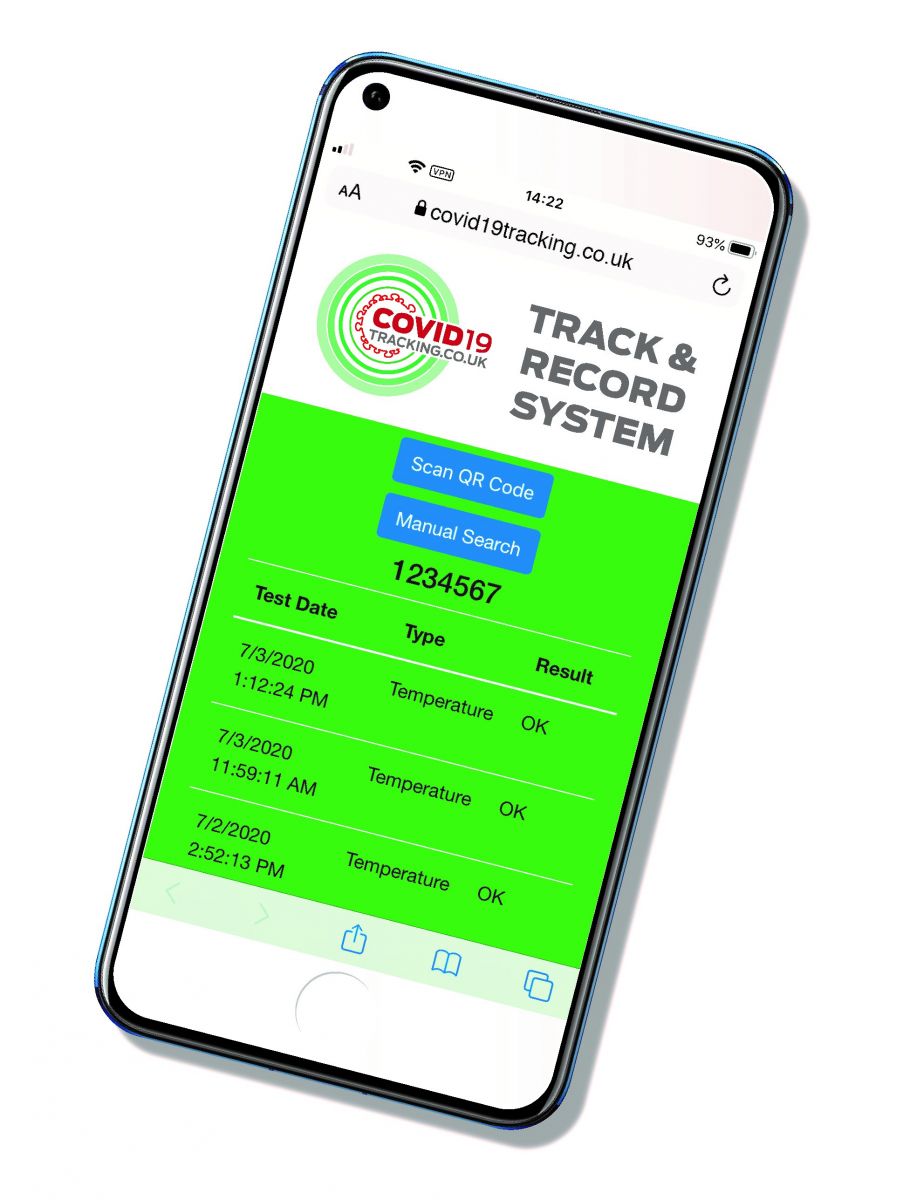 Orion Security Print has developed and created the Covid-19 Track and Record System which allows businesses to keep track of individuals entering their premises to avoid their sites becoming a Covid-19 infection hotspot.
Orion's Software Developers created the platform in June following an enquiry from a world-leading motorsport events company who were looking for a way to track and record visitors' temperature results and link them to their central database.
Ideal for any events organisation or business, the platform was designed so that users can link to a web-based monitoring system through their smartphones. Requiring no special hardware, other an inexpensive thermal temperature scanner, the software can:
• Scan an encrypted QR code and record the current temperature results of employees / members and patients.
• Record vaccination results
• Permit or deny entry using a simple red (stop) /green (go) screen indication to permit entry depending on current and previous results.
Orion's software developers build a unique database for each business with various restriction levels depending on the type end user.
System Access Levels:
• Inspector/Checker - unique ID and password for added security and can only see the data required for entry. These will be able to record temperature.
• Admin – extra functions allow the user to allocate the unique individual ID and can add Covid-19 test results.
• Super Admin – gives access to the complete system and to add admin users.
Orion can also deploy an algorithm which generates the encrypted QR code for each employee, member or visitor.
Options available to allow QR scanning:
• Apply tamper evident label to existing ID card
• Issue plastic ID card
• Issue unique self-seal laminating pouch (This option enables photo to be sealed with ID)
The Covid-19 Track and Record System is an innovative, powerful and user-friendly tool to help any business keep their staff and visitors safe as lockdown restrictions continue to ease.