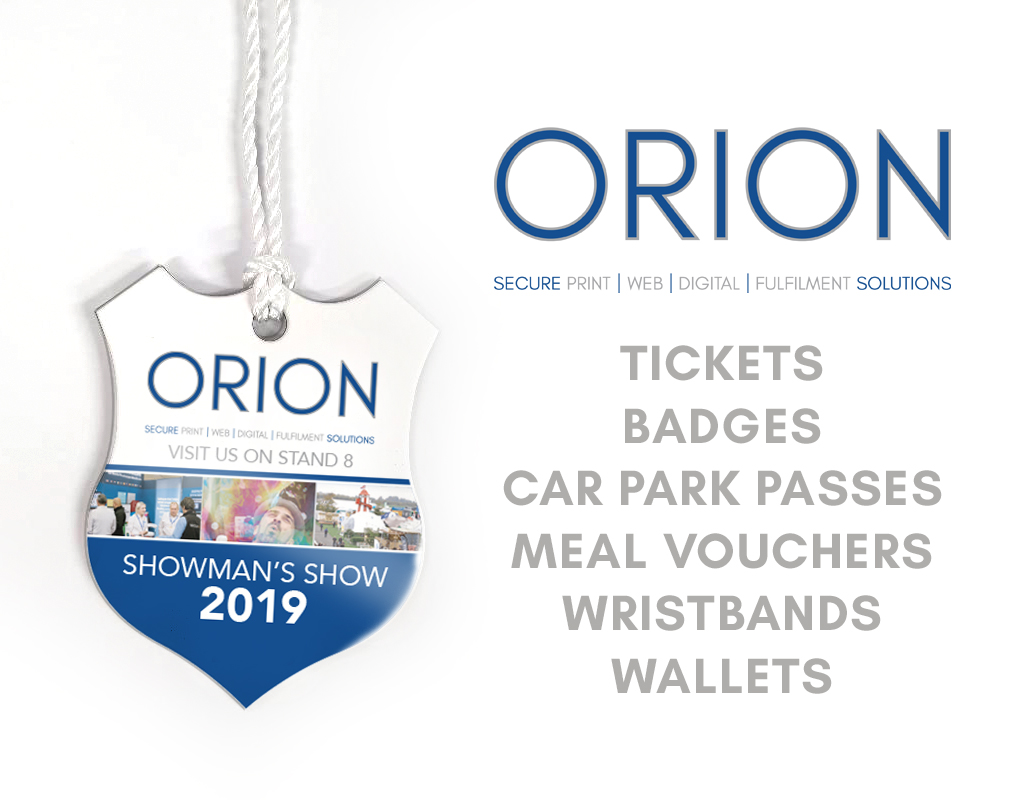 Orion Security Print will be exhibiting at The Showman's Show for the first time in its 25 year history. Over the years the company has printed and provided services to some of the greatest events throughout the UK, Europe and the rest of the world, advising on the latest printing techniques to protect their revenue, enhance their image and provide vital marketing data.
In a rapidly changing world Orion would now like to introduce its solutions for linking verification via photographs or QR codes to tickets, laminates, wristbands and car park passes.
Working directly with promoters and event hosts it has always manufactured and fulfilled tickets to the sport and music industries, boasting a client roster that includes: Glastonbury, Silverstone, The Ryder Cup, The Brits, Manchester United, Boomtown Fair, Royal County Shows and Agricultural Societies. We have now linked with several accreditation providers to offer real time solutions.
To discuss your individual needs and see how Orion can enhance the running of your event, visit them on stand 8 in the exhibition hall.