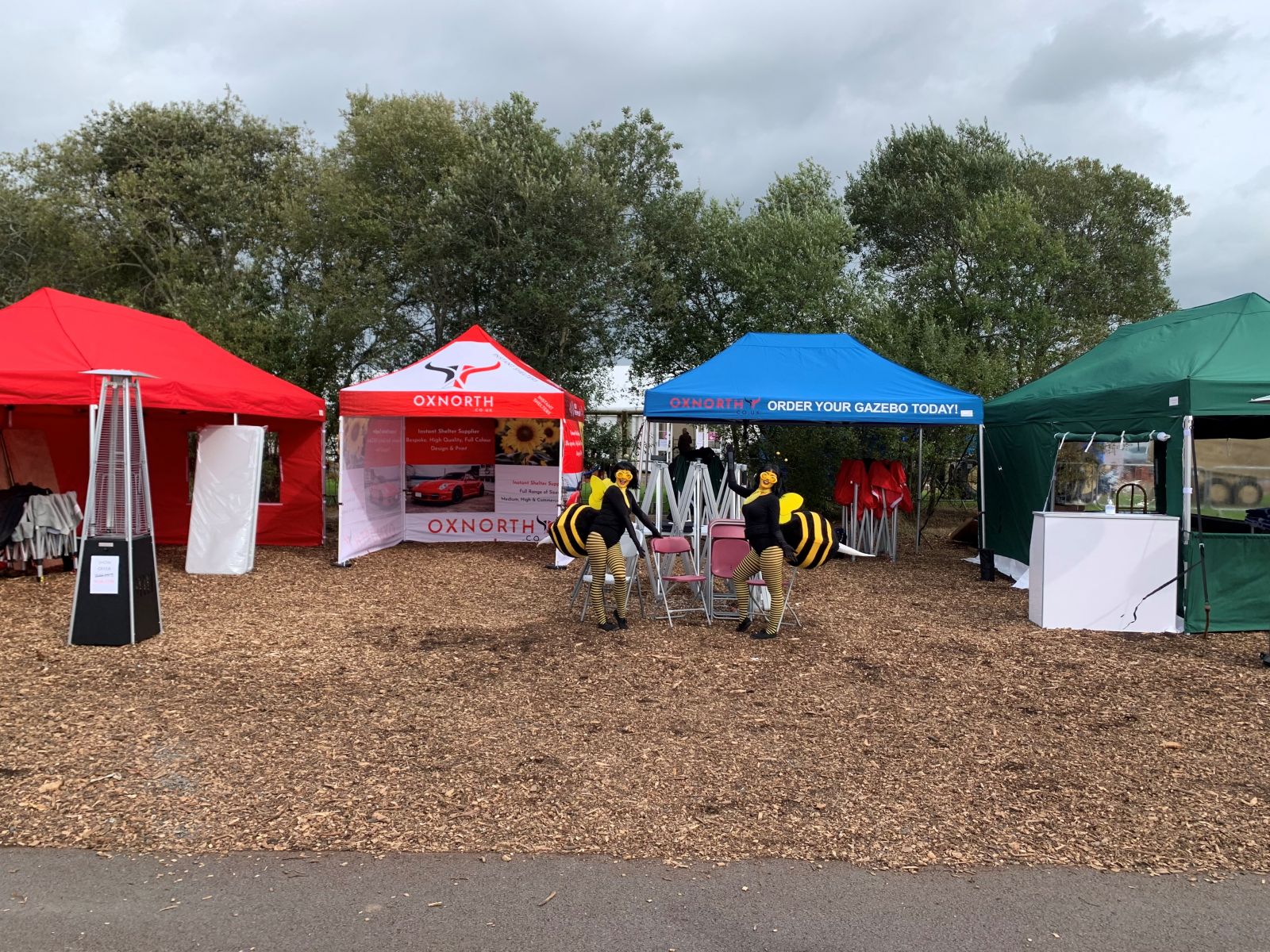 The Showman's Show 2021 will be Oxnorth's first time exhibiting at the event and as a company it is excited to be there. The team firmly believes that 2022 will be one of the biggest years for the event industry to date. With over 10 years' experience it understands what event customers require and expect and all its products have a high specification and are finished to ensure they can deal with the toughest of environments.
Oxnorth's gazebos and instant shelters are widely recognised throughout the UK and Ireland with the commercial range being the most common in the events industry. Known for its large diameter, hexagonal and heavy gauge legs, amongst other highly specified component and covers. The company will also have a full range of accessories at the show and its printing options on display.
These include one of the highest heat output flame tower patio heaters on the market, developed in-house. Its 15kw heater is popular within the hospitality, marquee and event industry and complements a range of heaters available in both stainless steel and black. There's also a steadily increasing range of furniture, it currently stocks popular products such as wooden and plastic trestle tables and folding chairs.
You can view Oxnorth's range of products on stand 96, Avenue A and the team promise they have some great show deals on their furniture, available to attendees for the duration of the show.