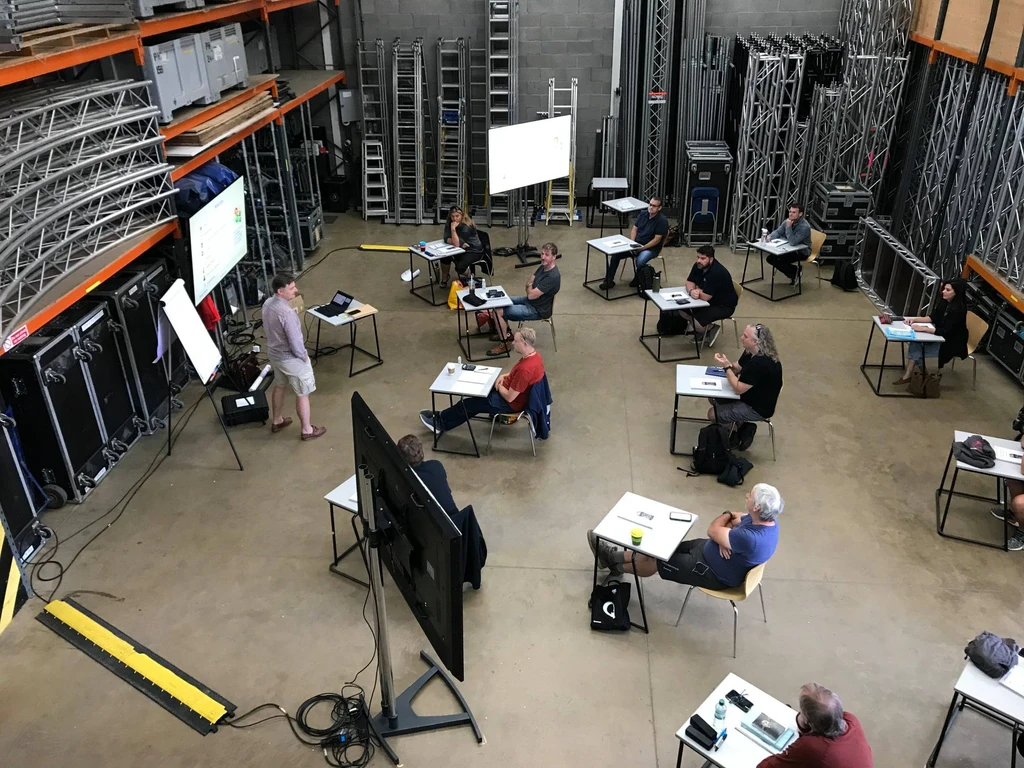 "As a businessman I've lived through several recessions and other difficult working conditions, but this past year has been the toughest and most unpredictable that the industry at large, my company, and I personally have ever experienced," states managing director of Pearce Hire, Shaun Pearce. Shaun has worked tirelessly the past year campaigning for government support for the sector, whilst safeguarding and future-proofing the business he has built up over the past 30+ years with reams of applications for government and local authority business grants.
In non-pandemic times, Pearce Hire provides production services and dry hire to over 2,000 events every year.
All the campaigning and form filling of the past twelve months has paid off, and the Pearce Hire team has been back full time since the end of 2020. The company has used the hiatus in live events to update equipment and maintenance programmes, re-set the warehouse and prepare the business so it is match-fit as soon as the industry springs into action.
They have also been undertaking a lot of installation work – an aspect of the business, which is lesser known, but no less important than Pearce Hire's award-winning temporary power and technical production work.
Pearce Hire has also fine-tuned it's Covid-compliant training programme in partnership with James Eade Training, offering BS7909 courses from their Peterborough HQ.
Pearce Hire has a strong and loyal customer base, a number of which have socially distanced models ready to roll out later this year; at the heart of which are the essential technical production services offered by Pearce Hire including staging, lighting, sound and temporary power and infrastructure.
The company is also quoting for a lot of prospective work – including new projects, as well as for new clients.
"It is going to be a very different dynamic when the industry gets going again," comments Shaun. "But we have positioned ourselves, our inventory and our team to be ready to hit the ground running as soon as we have the government green light. And frankly, none of us can wait to get back to doing what we love."