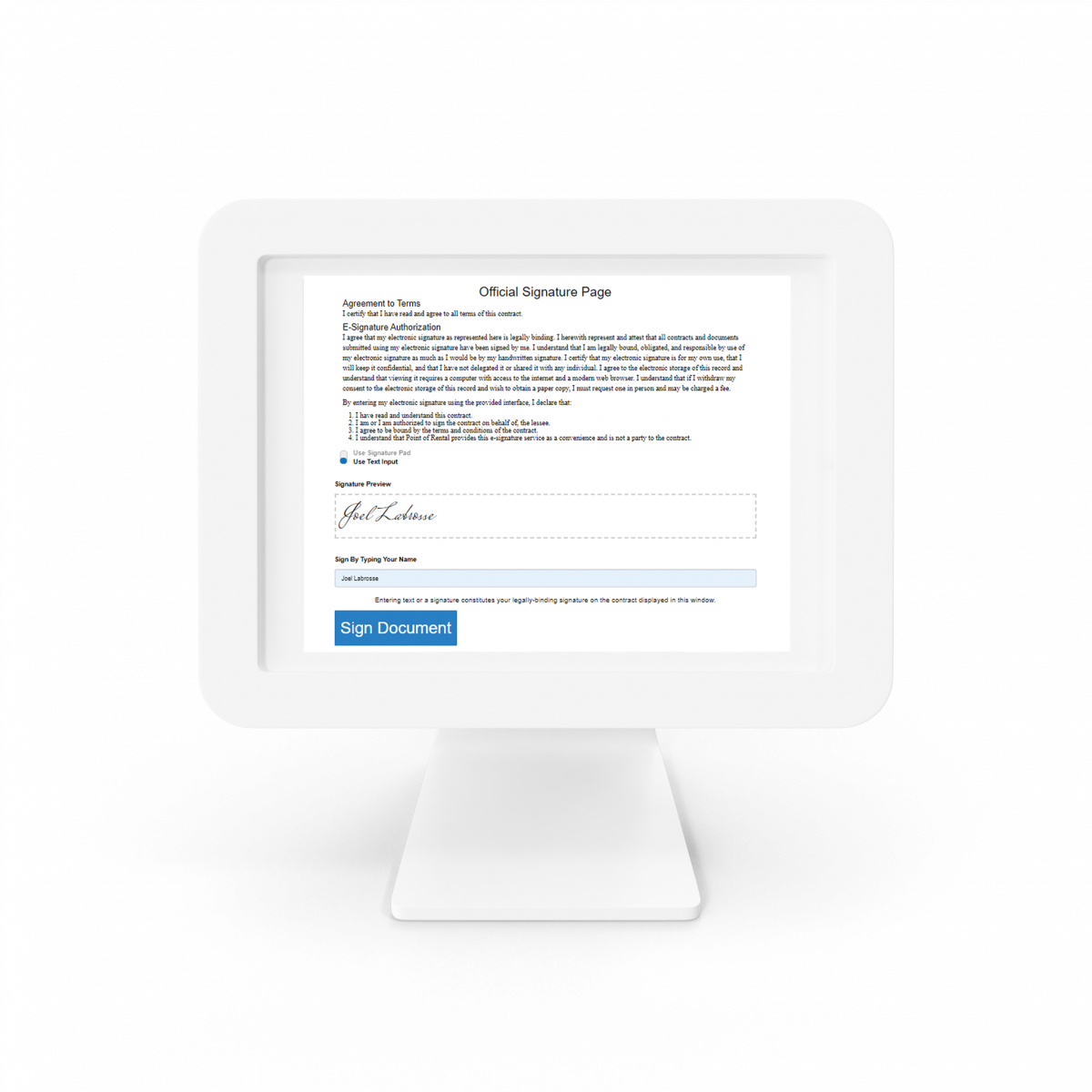 The hire industry and its suppliers aren't standing idly by and letting COVID-19 threaten the lives of their employees, their customers, or their businesses. They're transforming the hire and rental process at an unprecedented pace to create contactless counters.
Software features designed to reduce paperwork and increase efficiency have suddenly become critical components in the battle to reduce the number of disease vectors in a business. Companies are providing more deliveries than ever to reduce the number of people in their showrooms - doing that well requires dispatching software. They're adding steps in their equipment preparation process to ensure items are thoroughly disinfected - and tracking it digitally. They're implementing drive-thru hire with electronic ordering, signatures, and payments.
And when states and countries open up again, these technologies are going to be critical parts of the future of any hire business.
On Canadian Rental Service's Counter Talks, host Patrick Flannery spoke to Point of Rental CEO Wayne Harris about how suppliers are helping hire companies navigate muddled business waters.
The first and most important piece of the puzzle, according to Harris, is that hire leaders have the right attitude to take on a challenge - that it's an opportunity to problem-solve.
"They're not throwing up their hands, saying 'I quit,' 'This is too hard,' or even saying, 'Well, we've always done it this way, so we're going to keep doing it this way,'" said Harris. "What they're doing is rolling up their sleeves and saying 'How can we solve this?'"
The second piece is taking the extra time to survey the landscape and see what's possible. With contactless showrooms, delivery is becoming crucial; even businesses that were dragging their feet on making deliveries a part of their business is moving quickly to incorporate them. Some businesses in urban areas are even working with car sharing companies to handle deliveries instead of building out their internal delivery logistics.
In places where hire has been considered an essential business, digital tools like electronic signatures and payments have helped limit virus transmission opportunities. The technology has been around for years, but now companies like Point of Rental have developed electronic signature software priced for hire companies.
And these days, "priced for hire companies" means free. When Point of Rental saw the impact the coronavirus was having on the industry, they made their product, eSign & Pay, available to everyone free for 90 days - a deal that isn't limited to their customers.
"My family has a rental store up in Oklahoma," said Harris. "We thought - sure, we can do something for our customers, but this is an industry-wide thing. So we put our development team on it to take our product and make it a standalone product. We're offering it to anybody and everybody for three months for free."
And if you're closing contracts and collecting payments online, you might as well work on generating new customers. Focus on building your online presence, from social media to landing pages to creating an online shop (and linking it to your inventory, if possible).
The online shopping process is familiar to customers and simplifies processes for hire businesses. From virtual showrooms to photo-heavy websites showing off each piece of equipment and its specs, you'll be able to reach your customers where they are. With an effective online shop, you're building relationships before you meet your customer. You're also protecting them and your staff by providing a smooth, contactless, secure hire process.
"In the comfort of their own home, they've already gone online, they've seen what you have, they've already reserved it," said Harris. "Everything's done, so when they show up to your rental store, all you're doing is saying, 'pop the trunk,' you put it in there, and you're done."
Now is a great time to implement new tech because customers are more understanding than ever about the difficulties of operating in this environment. You can learn on the fly and get yourself ready for when demand bounces back and "the new normal" becomes "how we do business."
So figure out what systems will work best with your employees, your business, and your market. COVID-19 may have changed the outlook for 2020 to be a little less "best year ever" and a little more "there's always next year," but now's the time to build the foundation of that success.
If you're open (or opening soon) and need a way to collect electronic signatures and payments, visit pointofrental.com/gb/eSign to take advantage of Point of Rental's eSign & Pay offer for 90 days free.