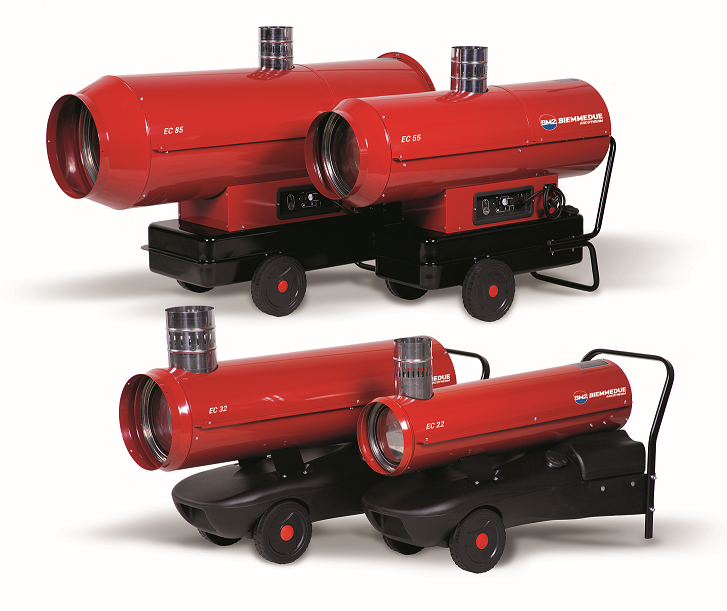 Long term exhibitor Arcotherm VP with over 30 years trading in the UK, and sole UK importer for the Italian manufacturer Biemmedue range of products will rebrand to Biemmedue UK in September 2021.
Initially focussing on the Arcotherm range of portable heaters, it has widened its product offering to include ranges designed for the agriculture, horticulture and industrial sectors as well as the established construction and events sectors.
Biemmedue UK offers a wide range of forced air space heaters from the smallest at 3KW to the largest at 235KW, with fuel options of diesel, kerosene, LPG, natural gas, and for those wanting to lower their carbon footprint even further the latest addition HVO (Hydrotreated Vegetable Oil).
As well as the heaters Biemmedue offers a vast range of accessories including, thermostats, preheated fuel filters, fuel tanks, fuel tank filter/connection kits, flues, cowls, ducting and diffusers to name a few, this allows us to offer a heating solution for most situations.
The products will be on display at The Showman's Show this October and the team will be on-hand throughout the two days to share details of the rebrand.